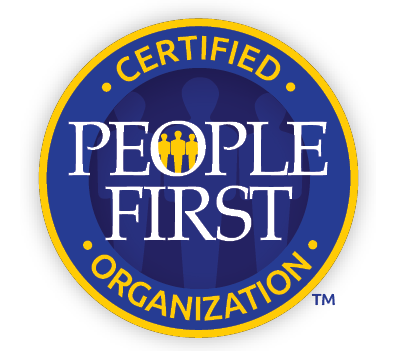 Value Statement
Purpose Partners: We pledge to interact with honesty, trust, respect and integrity. We will care about every Purpose Partner's successes and failures and encourage and recognize each of their accomplishments. We will learn from our mistakes in order to continuously raise the bar in our industry and beyond.
Customers: We promise to deliver quality and excellence in all of our actions. We will work as a team to deliver the definition of ultimate service and dependability. We guarantee that we will always demonstrate the highest quality of ethics, morals, honesty and trust in all customer interactions and live up to our motto "To Always Be There When You Need Us".
Company: We will show respect for every Purpose Partner, vendor and customer. We will always encourage and recognize ethical and moral behaviors and celebrate our Purpose Partner's triumphs when reaching and exceeding their goals. We will strive to communicate effectively, with truth and love, the understanding that we are on a common mission of personal and professional success within our company. Using constructive criticism, continuous education and constant encouragement, we will find the best possible solutions to any occurring problems and promote personal growth for all team members. By supporting the enrichment of our Purpose Partner's families and careers, we will collectively find a harmonious balance of life and work.
Community: We will support the communities in which we live, work and play by being involved with charitable organizations both physically and financially.
"We Believe That Together We Can Achieve Anything and Everything"