Art Plumbing, Air Conditioning & Electric

Commercial Services
"Calling Art Plumbing, Air Conditioning & Electric's Commercial Services is like dialing 911 for plumbing problems, drain stoppages, or air conditioning emergencies. Their professional service and response has been unparalleled to any company I've used in the past." Rafael V. – South Florida Property Manager
Schedule Service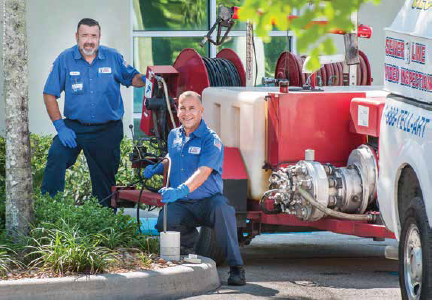 Why Choose Art Plumbing, Air Conditioning & Electric?
Art Plumbing, Air Conditioning & Electric's reliable and responsive Commercial Services can save you time and money by centralizing responsibility for all your facilities plumbing, drain, air conditioning, and electrical service needs with one trusted resource. Art's fully licensed experts are certified to perform a full range of plumbing, air conditioning, electrical services, and both drywall and tile repairs. Our goal is always the same – to service, maintain, and help ensure the reliability of those systems in your facilities with exceptional customer service, and your 100% satisfaction.
Trust, Quality & Value – Since 1983
As a People First® Certified Company, Art Plumbing, Air Conditioning & Electric's core values separate us from other service providers. With an A+ rating from the BBB (Better Business Bureau), we've built a solid reputation of trust since our founding in 1983, guaranteeing top-notch work with high-quality materials at prices that will help you maintain your bottom line.
Providing emergency service we can be there fast – any day of the week, including weekends! Plus, our trucks are fully stocked with materials and equipped with state-of-the-art diagnostic systems. Professional service, focused on solutions that are in the best interests of our clients from highly trained technicians, with the right equipment, tools, and materials.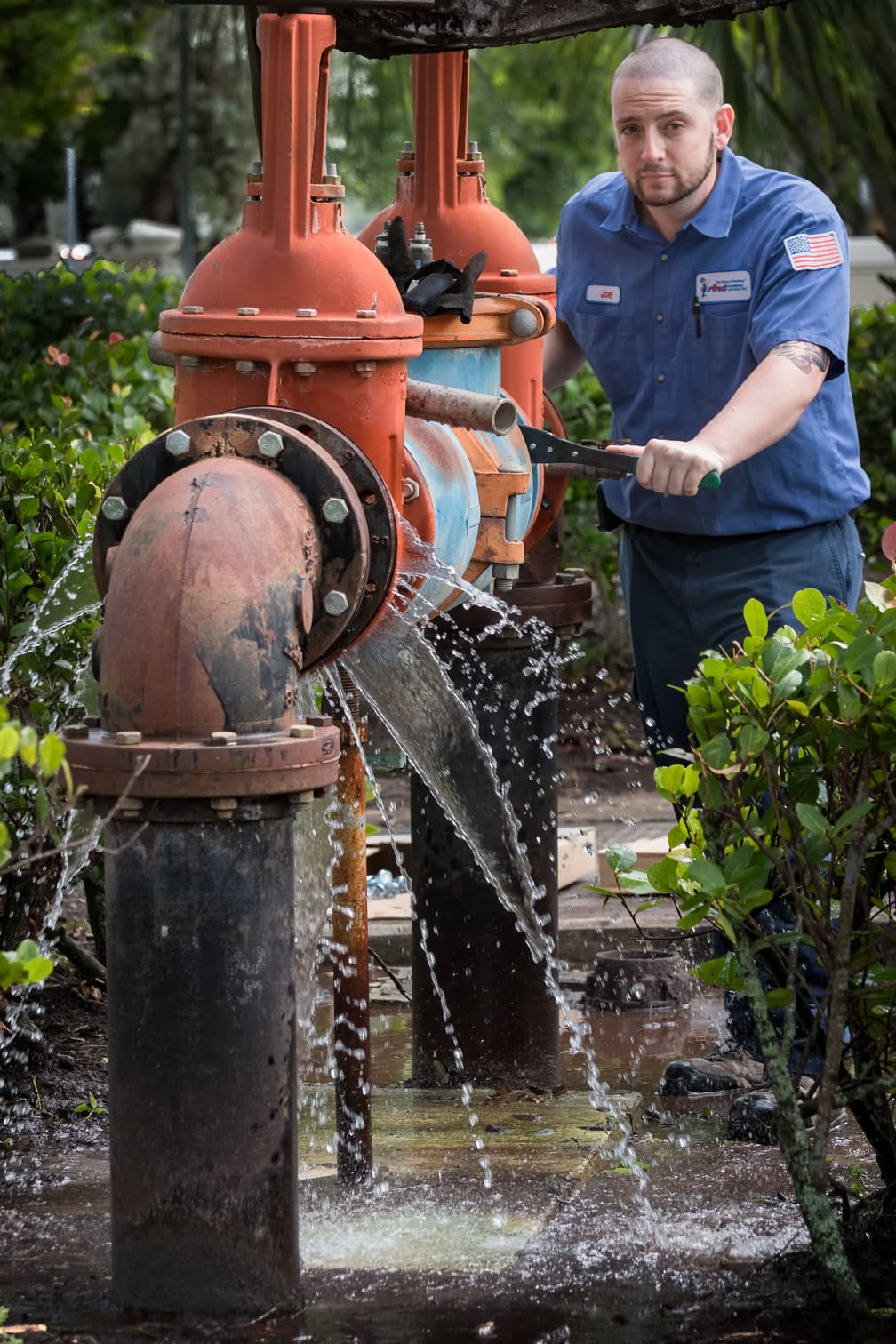 Providing Professional, Reliable On-Time Service For:
High-Rise Buildings
Multi-Family Properties
HOA's & Clubhouses
Property Management
Commercial Properties
Industrial Properties
Retail Stores
Restaurants
Hospitals & Medical Facilities
Consisting of skilled plumbers, electricians, and highly trained HVAC technicians, along with experienced office personnel; our Commercial Services Team is dedicated to exceptional customer service and 100% customer satisfaction!
We can help with all your plumbing, drain, electrical, air conditioning, drywall and tile needs. From diagnosis, repair, or replacement, to scheduled maintenance – we can assist with any issues that your property or community association may be experiencing. Plus, the size and expertise of our team allow us to react quickly and efficiently to emergencies.
Emergency service – we can be there fast
Professional service with the right equipment, tools and materials
Bright, clean, fully stocked trucks – rolling warehouses
Sales, Service & Installation – We're Always There When You Need Us!
Your 100% Satisfaction is Guaranteed!
Plumbing
Broken Pipes
Disposals
Faucets
General Plumbing
Sinks & Toilets
Shut Off Valves
Urinals
Water Heaters
Water Line Repairs
Hidden Plumbing Leaks
Slab Leak Repairs
Water Softeners & Filtration
Backflow Repairs
Backflow Testing & Certification
Smoke Testing
Flood Protection Systems
Rooter, Sewer & Drain Cleaning
Drain Stoppages
Sewer Line Cleaning
Excavation
Root Removal
Water Jetting
Camera Inspection
Leak Detection
Odor Detection
Sewer Line Repair
Sewer Backup
Air Conditioning
Emergency No-Cool
Emergency Repairs
AC Installations
AC Tune-Ups
AC Replacements
Thermostats
Duct Cleaning
UV Light Systems
Duct Repairs
AeroSeal Duct Sealing
Indoor Air Quality
Testing & Correcting
Electrical
Repairs & Installations
Thermal Electrical Inspections & Imaging
Commercial Lighting Services
Outdoor & Security Lighting
Energy Management Systems
Circuit Installation & Upgrades
Exterior Lighting & Signs
HVAC Wiring & Controls
Code Updates & Corrections
Uninterruptible Power Supply
Special Transformers & Grounding Systems
Energy Management Systems
Transient Voltage Surge Suppressors
Electrical Service Upgrades
Emergency & Backup Generator Installation
LED Lighting
Indoor Lighting
Specialty Lighting
Equipment Connections
Electrical Demolitions
Panel Replacement
Sub-Panels
Lighting Retrofit
Emergency Lighting
Power Conditioning
Power Distribution Units
Dedicated Circuits
Isolated Ground Circuits
Drywall, Tile, Carpentry & Concrete
Drywall repairs and patching
Tile repairs and patching
Carpentry, doors, windows, framing
Concrete patching and placement
Stucco patching and repairs
Additional Services
Due-diligence inspections for community purchases
Service Contracts & special programs for larger rehabs
Repair or replace most pumps, including lift stations
Repair or replace water risers and main water lines
Repair or replace sewer vent lines, relocate water lines
Art Plumbing, Air Conditioning & Electric is
fully licensed and insured
State Certified
• Plumbing CFC037085 • Air Cond. CAC1818277 • General Cont. CGC045296 • Electrical Cont. EC13006731





Discover why tens of thousands of South Floridians have trusted and counted on the knowledgeable experts at Art Plumbing, Air Conditioning & Electric for prompt, reliable service since 1983. Contact us for maintenance, preventive maintenance or emergencies. Our technicians are on call 24/7 and ready to address any problem!