Ceiling Fans
South Florida is no stranger to seeing temperatures reach into the upper 80s or even the 90s regularly throughout the year. While having an air conditioner is necessary to beat the heat, ceiling fans are not only a great way to lower your home's temperature, but also your electric bill.
Here the experts at Art Plumbing, Air Conditioning & Electric discuss the benefits of professionally installing and repairing ceiling fans.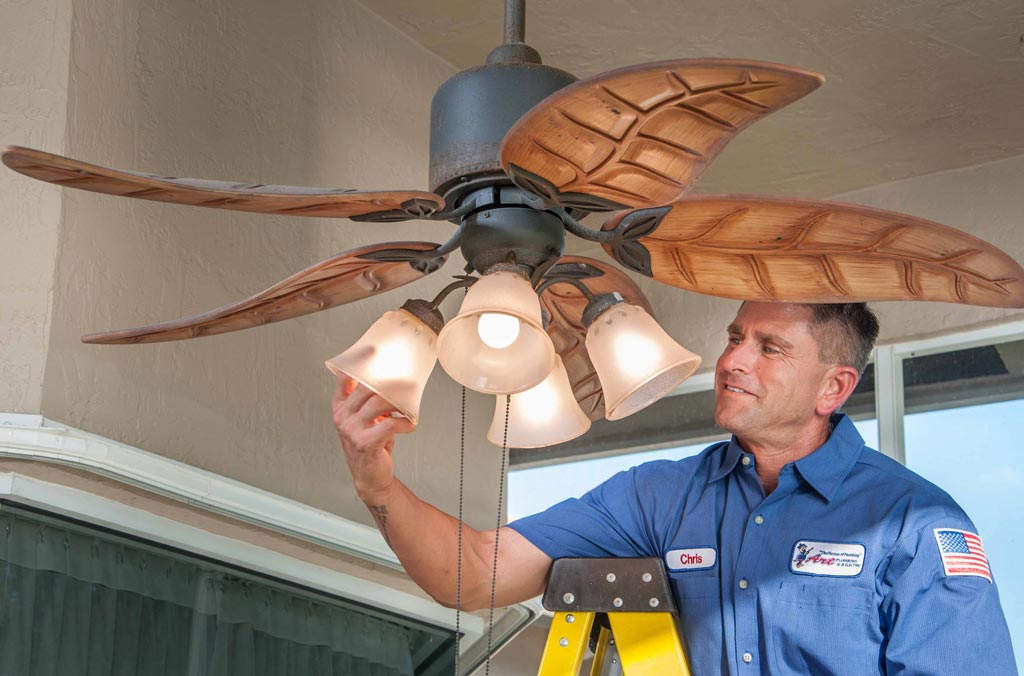 Ceiling Fan Basics
No matter what room you install them in, ceiling fans are a fantastic way to increase the airflow in an area and make a home less reliant on the air conditioner. In South Florida, it's popular to install a ceiling fan in living rooms, bedrooms, and even outdoor spaces. Besides their practical use, it's easy to find a ceiling fan that adheres to your aesthetic, lighting, and size requirements.
As ceiling fans tap into your home's electricity, it's crucial to understand that you should always contact a professional to install or repair a fan.
Ceiling Fan Installation
​​​​​​Even in the fall months, temperatures in the area commonly reach the upper 80s. While many days may not require an air conditioner, ceiling fans are a terrific way to keep your home and family cool. If you are considering installing one or more ceiling fans, you should not attempt to do the job yourself as it is both dangerous and you run the risk of installing the fan incorrectly.
Dangers Of Self-Installation
Just because something comes with an installation manual does not mean it is safe to attempt yourself. Calling a licensed electrician, like those at Art Plumbing, Air Conditioning & Electric, means that you avoid the risk of hurting yourself or a loved one. Whether due to falling off a ladder or shocking yourself because of improper wiring, experts have the experience needed to avoid such issues.
Trusting our technicians also helps to prevent electrical accidents from happening in the future as they are trained to make sure sockets and switches are correctly wired to avoid power surges or injury. Professional installation can save you from expensive fixes overall.
Benefits Of Professional Installation
Besides saving you the trouble and risk of injury, trusting the professionals to install ceiling fans provides several benefits a DIY job does not.
With professional installation, a ceiling fan is more likely to save you money on your electrical bill. A well-functioning fan increases the airflow in a home that makes you less reliant on your air conditioner. The less you use your air conditioner, the more energy-efficient your home becomes, resulting in lower electrical bills. As many fans come with a light feature, proper installation means you now have an additional, ambient light source.
Ceiling Fan Repair
The average ceiling fan should last somewhere between six and ten years, but many can extend the life expectancy by proper upkeep and repair. If you find that your ceiling fan is not performing as well as it once did, contact a professional to correct the issue. While some repairs, such as replacing the chain pull, can be done at home, other common fan issues such as capacitor changes and wiring issues must be done by a professional to protect your safety and ensure a proper job.
Common signs that your fan needs repair may include wobbling, strange noises such as humming, and not working as well as usual. If you suspect your ceiling fan needs a repair, always call the professionals, like those at Art Plumbing, Air Conditioning & Electric.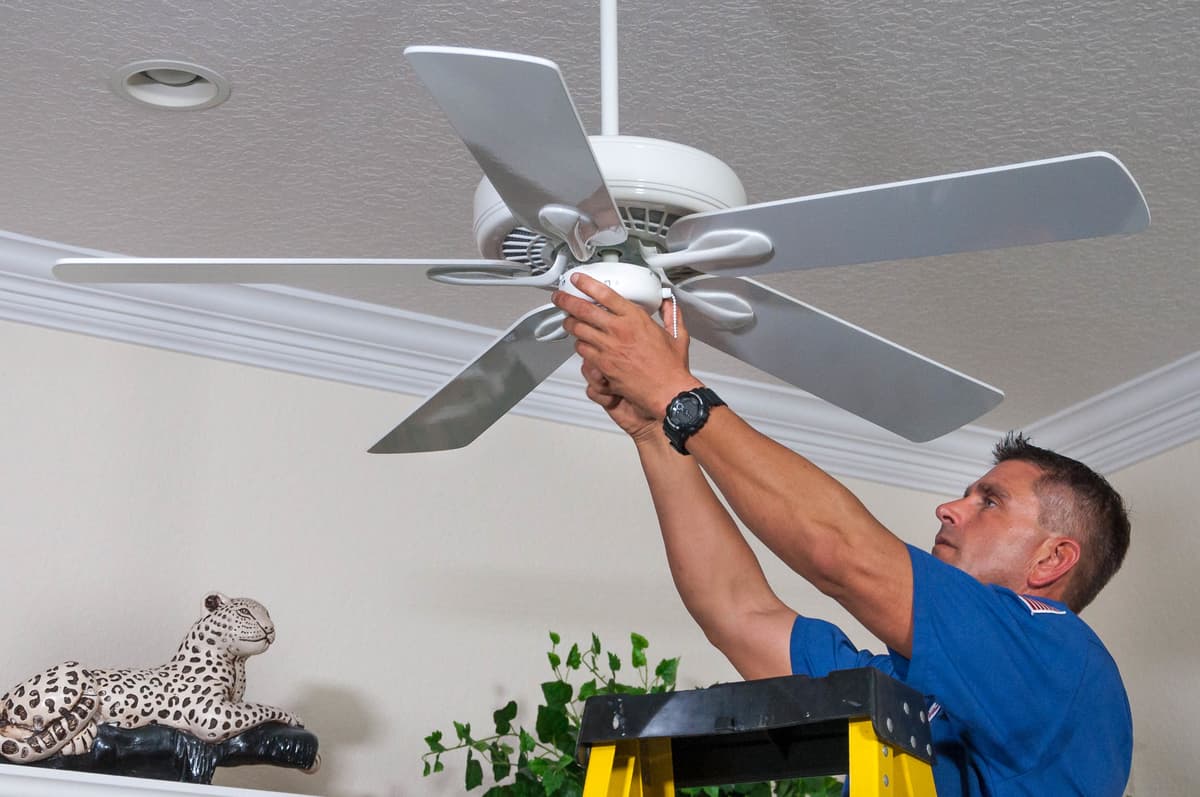 The Art Plumbing, Air Conditioning & Electric Advantage
​​​​​​Ceiling fans make even the warmest Florida weather much more bearable. Hiring a professional for installment or repairs is a great way to ensure your fan will remain in proper running condition. With over 35 years of experience, trusting Art Plumbing, Air Conditioning & Electric for your ceiling fan needs means service you can count on. If you have any questions about ceiling fan installment or repairs, call us today at 1-800-475-1504!