Annual Inspections, Repairs & Installations

Backflow Testing and Certification Services

Have you been notified by the city or county that the backflow prevention assembly at your property is due to be tested and certified per State and local regulations? Is your backflow device up to code? Backflow assemblies are extremely important in protecting our water resources and must be inspected annually to ensure they are working properly.

Backflow testing devices are designed to prevent back flow or back siphoning of possible contaminated water into a potable/drinking water system. These devices are installed in commercial and some residential water systems depending on the degree of hazard that has been established by each county's environmental health department.

Art Plumbing, Air Conditioning & Electric has a team of plumbers that are licensed, trained, and experienced to provide you with services that are precise and thorough. Our certified back-flow technicians can perform the required yearly testing as well as repair any leaking or failed devices. We will file all required forms to keep you in compliance with city, state and federal requirements.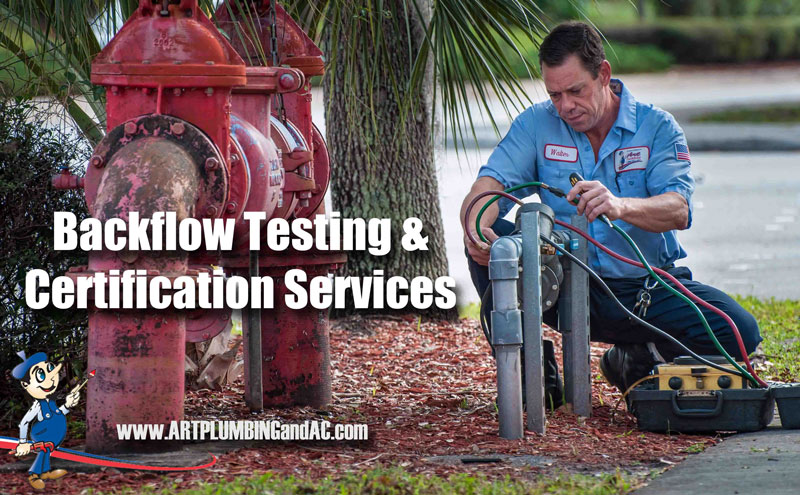 We pride ourselves in the high-quality professional service we provide at a reasonable cost. Call us today and schedule annual backflow testing.