Electrical Panels
From panel upgrades and circuit installations to light fixtures and fault repairs, Art Plumbing, Air Conditioning & Electric covers all your electrical needs. We provide electrical services to homeowners and commercial properties throughout South Florida. Our team specializes in all electrical panel upgrades, repairs, and replacements.
An electrical panel forms the point where power reaches a building from the associated utility provider. These panels need to meet prescribed regulations to ensure proper operation and safety. Here's a look at all of what we cover with regards to electrical panels. Call 1-800-475-1504 today to learn more.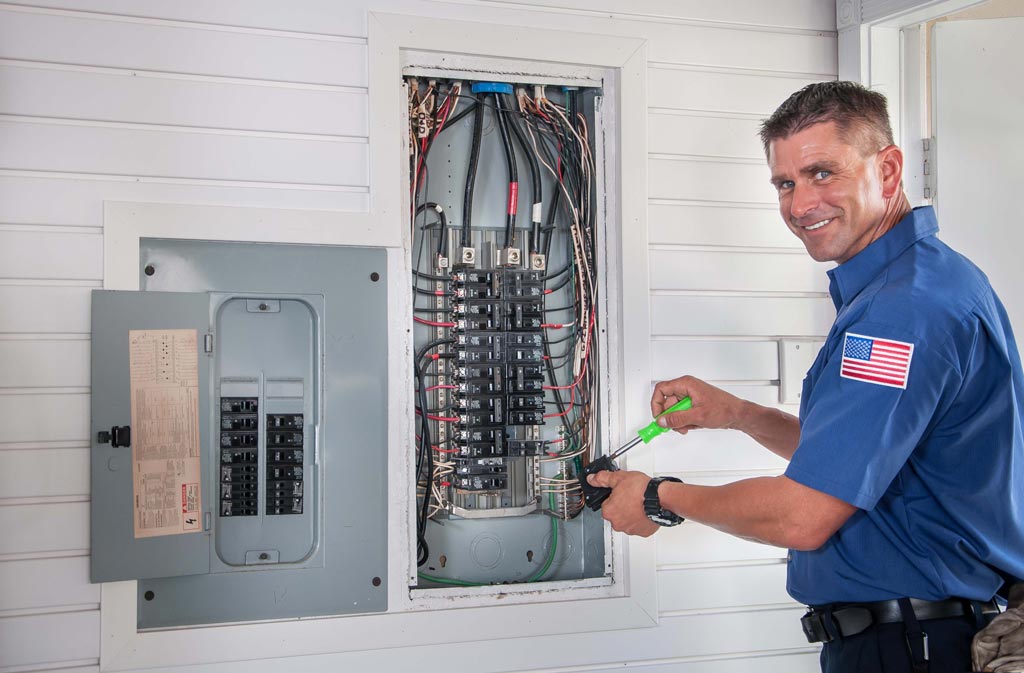 Commercial Electrical Panel Upgrades
Commercial electrical upgrades are inevitable over time as buildings age, workforces increase, and electrical updates are required. Every building contains some level of improvements that can improve the electrical setup and flow. Our team of professional electricians are certified to perform commercial electrical panel and circuitry inspections. Based on our inspection, we'll offer various recommendations on the upgrade solution that will best fit the needs of your building. An electrical panel upgrade will prevent any possible electrical issues that could otherwise lead to fire damage.
We offer the following system upgrades:
Electrical panels
Circuitry
Wiring & Cabling
Lighting fixtures
Electrical panel upgrades also ensure that you aren't wasting electricity and racking up unnecessary utility bills. While repairs may buy you time, a full upgrade will eventually be required for your business to keep up with power demands as your business grows.
An upgrade is recommended in the following cases:
Regular blowing of fuses
Breakers tripping frequently
Flickering lights throughout the building
Corrosion is present on the panel
You have recently gone through a major renovation
No matter what the upgrade required, Art Plumbing, Air Conditioning & Electric will offer you a tailor-made solution that best fits you and your employees and your building's needs.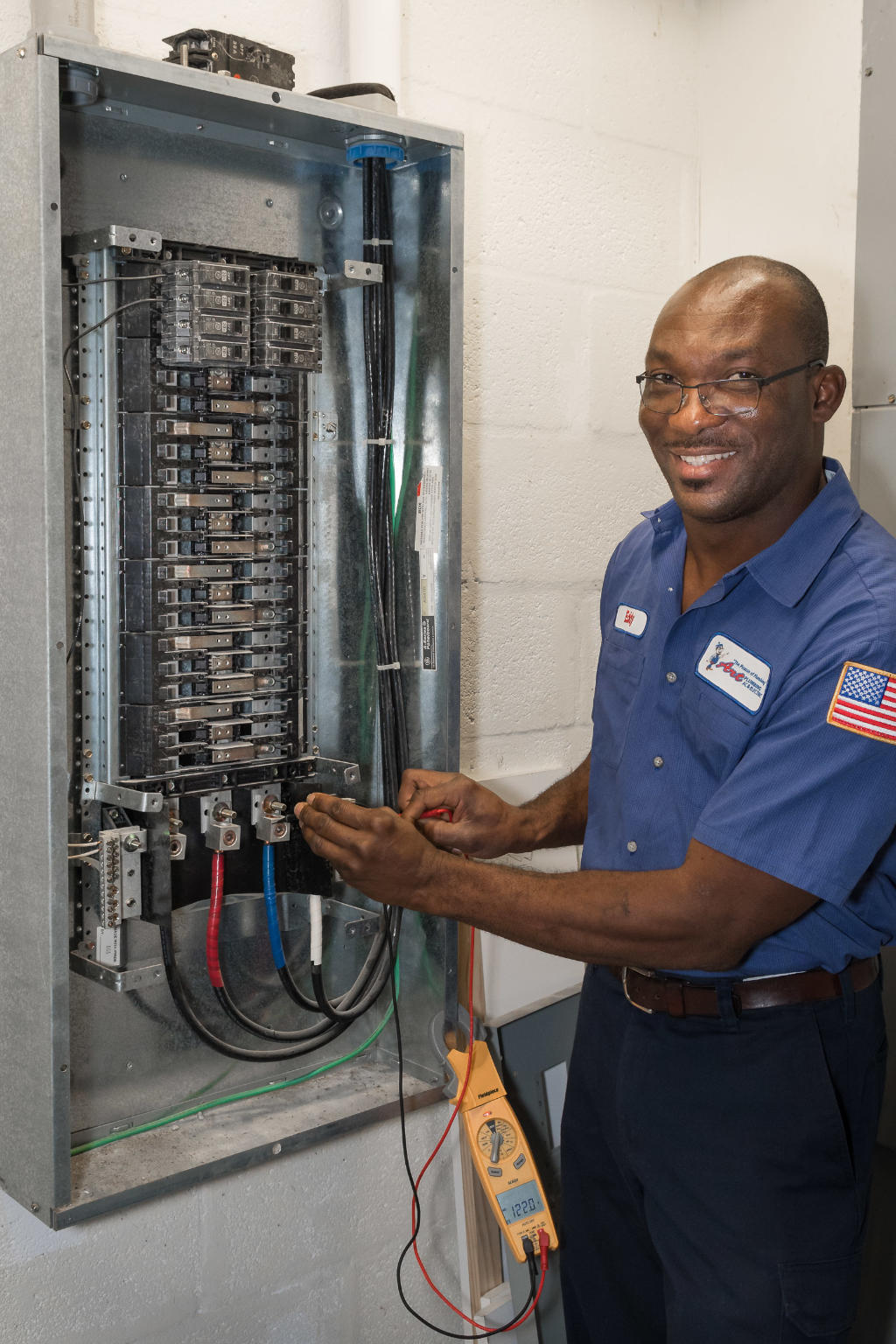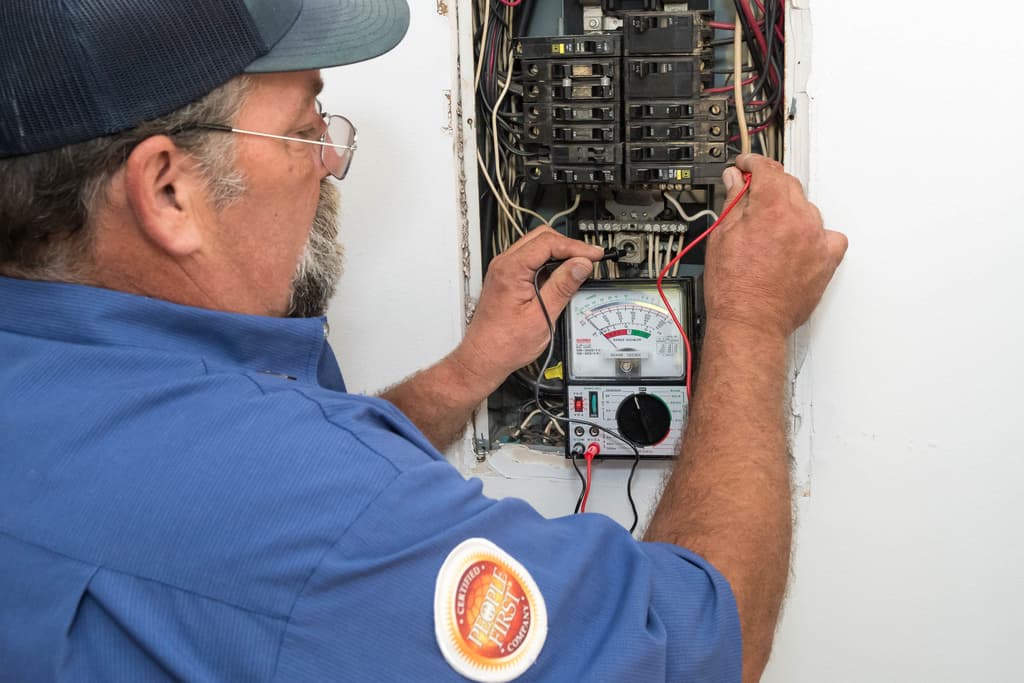 Electrical Panel Repairs
Your home or office's electrical panel forms the core of an electrical system. You can view it similarly to the human brain. As your brain controls all of your bodily functions, your electrical panel controls various functions throughout your home. If it happened to break or malfunction, it's vital to get it repaired quickly. This should never be taken into your own hands and make sure that you have a reputable electrician on call for this type of issue.
The team at Art Plumbing, Air Conditioning & Electric will inspect your electrical panel and determine whether your panel can be repaired or requires a full replacement.
Your electrical panel may require a repair job if the following keeps happening:
Breakers are hot to the touch
A burning smell begins to emanate from the panel
If you hear hissing or popping noises from your breaker
If any damaged and burnt wires are present on the panel
If your breakers trip consistently
Your panel appears to be outdated
Art Plumbing, Air Conditioning & Electric can see to all of these potential problems and offer you a quick and effective solution.
Residential Electrical Panel Upgrades
Your electrical panel forms the center of your home's electrical system. Not only does it connect you to your electrical provider, but it's also the main distribution point for all the electrical circuits in your home. You can generally find your electrical panel in the garage, closet, or utility room. If you live in an older home, chances are that your electrical panel is due for an upgrade. Older panels tend to malfunction over time and an upgrade may be just what your home needs.
A malfunctioning panel can cause your breakers to trip and can lead to fire, melted wires, and even an electrical shock if left unchecked. A panel upgrade is a sure way to keep you and your family safe.
Your home may require a panel upgrade if you find the following happening:
Appliances not running at full capacity
You can hear cracking noises inside your panel
The interior of your electrical panel is hot
You can see rusted circuit breakers
Your home contains a fuse block or split-bus panel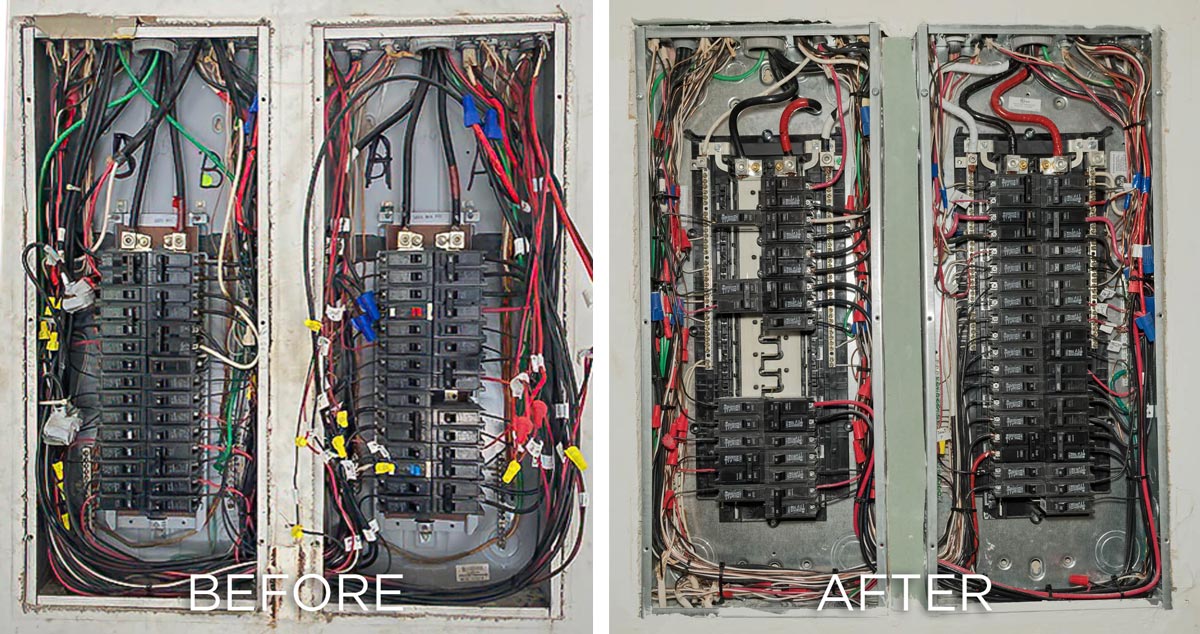 Electrical Panel
Upgrades & Installations At
Art Plumbing, Air Conditioning & Electric
If your current electrical panel is outdated or malfunctioning, it may be time to replace it. Electrical panel upgrades should only be handled by a professional electrician. At Art Plumbing, Air Conditioning & Electric, our highly trained and licensed team will be able to offer you the best solution when it comes to a replacement panel. Call us at 1-800-475-1504 for all your electrical panel needs.