Outlets & Electrical Switches
Not a single residential or commercial property can function without outlets and electrical switches. They're used to ensure that all appliances work inside your home or office area. However, there are a few things you need to keep in mind when it comes to outlets and electrical switches. There are different types of outlets and electrical switches, and while they technically do the same thing, they each serve a specific purpose within your home or office space.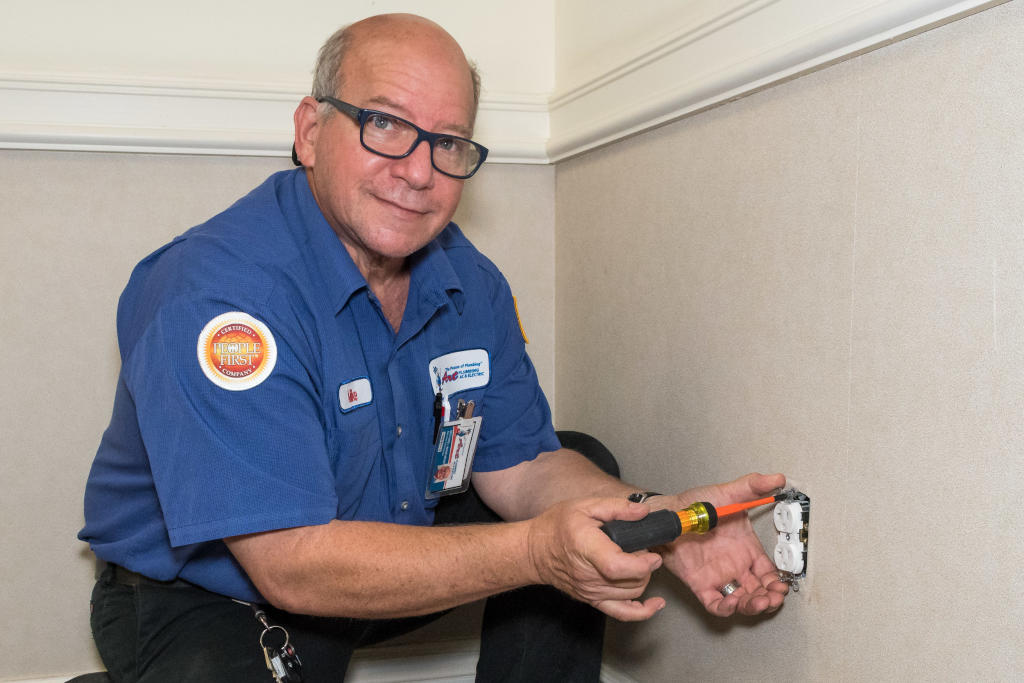 Electrical Outlet Installation
Electrical outlets and switches can't be repaired or replaced by just anyone. The DIY videos that can be found online don't prepare you for the numerous things that could go wrong when attempting to install an electrical outlet or switch on your own. This is why you need the help of a professional and licensed electrician from Art Plumbing, Air Conditioning & Electric to handle the installation for you. There are also differences between regular outlets and GFCI (Ground Fault Circuit Interrupter) outlets and when to use either depends on the location as well as the purpose of the outlet in your residential or commercial property.
GFCI Outlets
GFCI outlets differ from regular outlets because they have buttons that allow the outlet to be turned off automatically. However, the buttons aren't the only thing that make them different from regular outlets.
GFCI outlets are designed with a built-in sensor that automatically turns off the power when an electrical ground fault is detected. This means it notices a change in the current and powers off, stopping electrical current from powering your devices. It may seem like an annoyance, but if there is a fault and power continues to run to your electrical appliances, it could short and either damage the appliance or an electrical fire could start.
It's important to note that this type of outlet must be in certain areas of your home that are prone to dampness or water exposure such as your bathroom, kitchen, basement, and outdoor areas. Remember – GFCI outlets help prevent electrical-related accidents or injuries from occurring which is why they are mandatory in your home and office in Florida.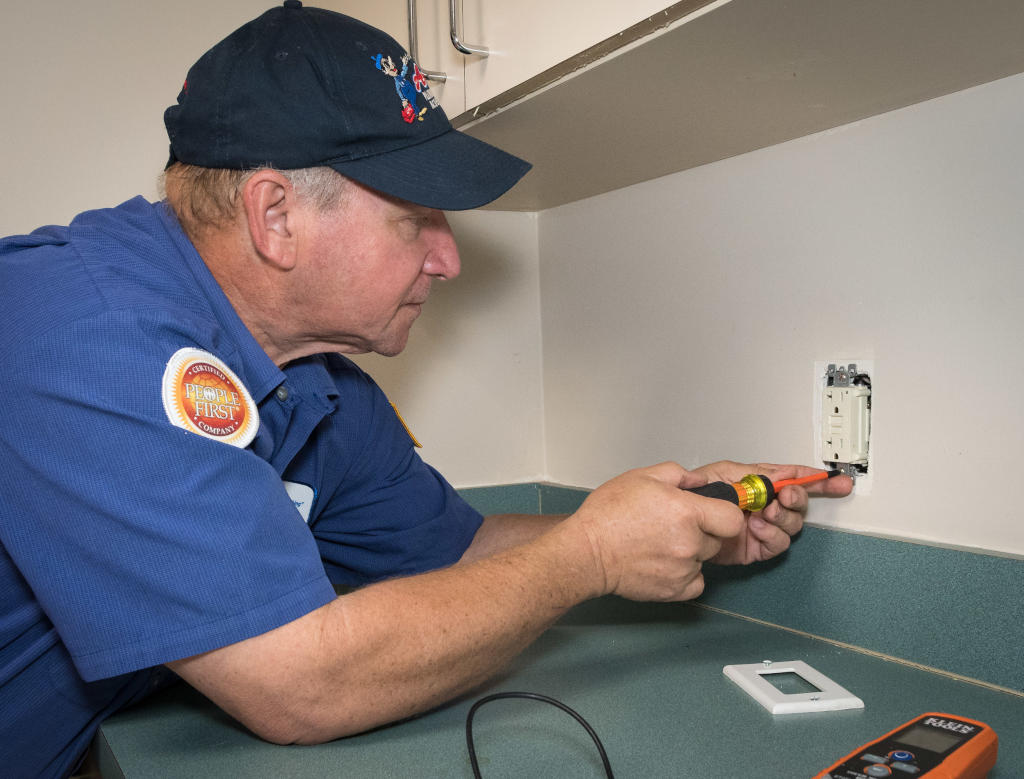 Tamper Resistant Outlets
Safety first! Especially when you have curious little ones in your home.
By installing child-proof outlets you can ensure that your children will not be exposed to electrical shocks or burns. They are a cost-effective but efficient method in ensuring that electrical accidents do not happen in your home. While tamper resistant outlets may look similar in appearance to normal outlets, they are built with a cover plate that block objects such as little fingers or utensils from being shoved into the sockets. Speak with your local licensed electrician in Coral Springs to have your regular outlets replaced with tamper resistant outlets to keep your little ones safe!
Holiday Lighting Outlets (Exterior Outlets)
Nothing beats seeing houses lit up for various holidays and celebrations throughout the year. You will, however, need exterior outlets installed to ensure that your home or office is lit up safely. If you don't make use of exterior outlets and instead attempt to run power cords or extension cables from inside the building to the outside, you may end up causing an electrical fault that can lead to electrical problems like damaged appliances, sockets, or even an electrical fire. To keep things festive – make sure you have exterior outlets that can handle the new electrical load from your lighting display.
Installers Of Outlets & Electrical Switches In Coral Springs
Safety first! Especially when you have curious little ones in your home.
For the best installers of outlets and electrical switches in Coral Springs, look no further than Art Plumbing, Air Conditioning & Electric. Our electricians are not only experienced but are also state-licensed to work on your outlets and switches. In fact, one of the perks of hiring a licensed electrician from a reputable company like Art Plumbing, Air Conditioning & Electric, is the peace of mind that accompanies it. You can rest easy knowing that your commercial or residential properties electrical work is compliant with the NEC (National Electrical Code) and in line with local state legislation.
Contact us today for more information or to schedule a home visit at 1-800-475-1504.