Pump Services
At Art Plumbing, Air Conditioning & Electric we have all your pump requirements covered. Whether you need a pool pump, sprinkler pump, or well pump installation, we handle all of these and more. We offer a full range of pump repairs and replacements, so you'll never be without a pump for whatever the need. Here's a more detailed look at the pump services we offer.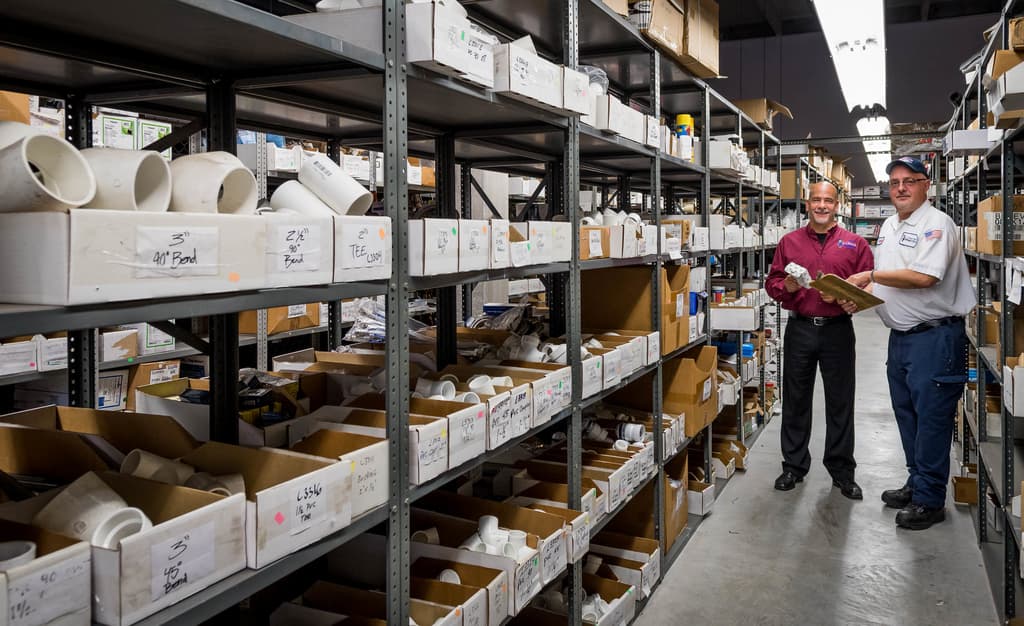 Pool Pump Installation
Cooling off in a swimming pool is one of the best ways to handle those hot South Florida temperatures.
Your pool pump performs several important functions and is possibly the most underrated part of your swimming pool. It helps to circulate water around your pool. It pulls water from the main drain and skimmer and pushes it through the filter and up to the heater (if you have solar). It then sends the water back to create a closed system.
Your pump in essence runs your swimming pool. At Art, we offer state of the art pool pump installations. Whether you're getting a pool installed, or if you're wanting to replace your current pool, we have the pump for you. We offer variable speed pumps that are quieter, more energy-efficient, and have a longer life than single-speed pumps. Don't wait to get your perfect pool pump installed today.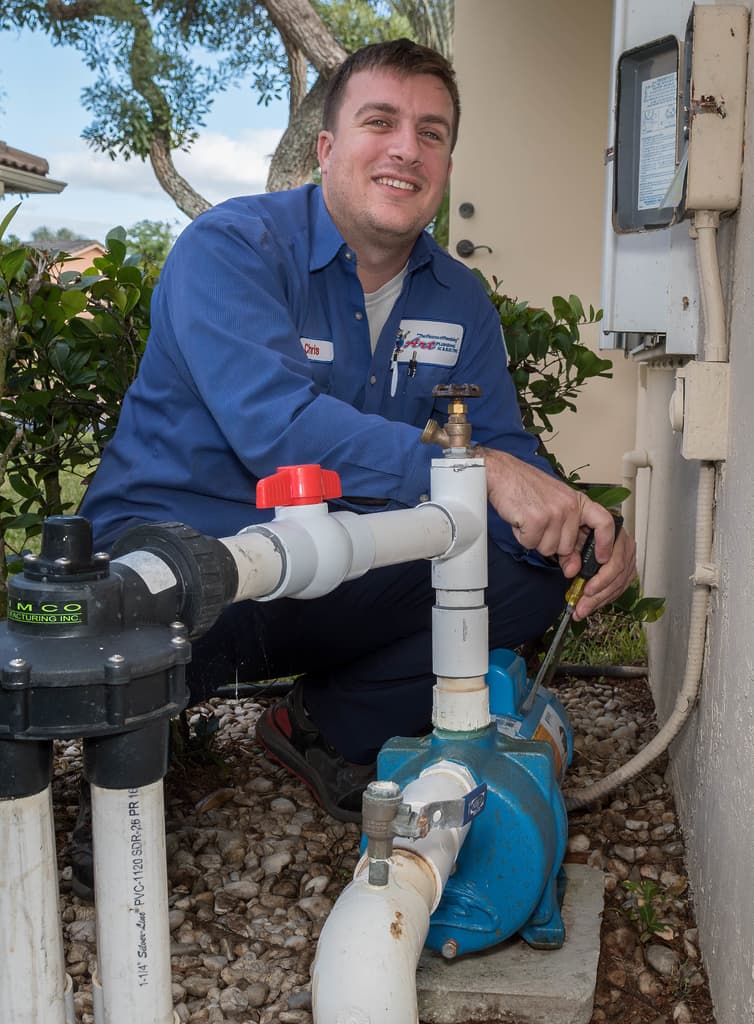 Sprinkler Pump Installation
If you enjoy maintaining a green plush lawn, you'll know how important an effective sprinkler system is.
All sprinkler systems are powered by a water pump that pushes the water through the sprinkler heads. If you're considering installing or upgrading your sprinkler system, why not give us a call to assist with a high-quality sprinkler pump supply and installation? We'll be able to match your sprinkler system coverage to the correct pump capacity ensuring that your lawn or garden is watered perfectly.
Well Pump Installation
If you're wanting to install or replace a water well, then look no further.
At Art Plumbing, Air Conditioning & Electric, we can offer you the perfect well pump to meet your needs. Our experienced team will be able to advise you on the correct well pump size for your property. Well pumps are complicated pieces of equipment and should only be installed by a professional. Not only that, our pumps will ensure that clean water is pumped quietly without any leaking from the faucet. It's a flawless system to make that much-needed groundwater available for your well pump needs.
Pump Repairs & Replacements
Art Plumbing, Air Conditioning & Electric, specializes in repairs and maintenance for all pool, sprinkler, and well pumps.
It's easy to forget about the importance of a functioning pump until it stops working, then suddenly we realize what an asset it really is. Our maintenance services will ensure that your pumps don't stop working and keep your water system working effectively.
If you're currently experiencing a faulty or malfunctioning pump, then our team of licensed plumbers is available to get your pump repaired in no time. We even offer emergency pump repair services on a Sunday, so you'll never be without your water pump. If your pump is making a strange noise or doesn't seem to be working efficiently, we'll be able to fix it in no time.
Pump Services & Installations In Coral Springs
At Art Plumbing, Air Conditioning & Electric we are the pump service experts. Whether you're needing a new pump or an existing pump repair, our team of licensed plumbing experts will be able to fix your pump problem in no time. We've been offering prompt and reliable service to tens of thousands of South Floridians since 1983. Call us today at 1-800-475-1504 to learn more or to schedule an in-home consultation.