Palm Beach County Air Conditioning, Plumbing, Electrical & Drain Cleaning Services
Palm Beach County is renowned for its beautiful beaches and warm climate. It's a sought-after area to live in, with over 1.5 million people who choose to call it home. It's the third most populous County in Florida, trailing only Miami-Dade and Broward County. Palm Beach County enjoys a diverse mix of residential, commercial, and industrial properties. There is also a big increase in the Palm Beach tourism sector, with record numbers of visitors.
With soaring temperatures throughout the year, residents and businesses rely on essential systems. These systems keep their spaces comfortable and functional. From air conditioning to plumbing, electrical services, and drain cleaning, Palm Beach County residents need reliable services to tackle issues that may arise.
If you live in the Palm Beach County area, Art Plumbing, Air Conditioning & Electric is ready to cover all your air-conditioning, plumbing, electrical, and drain cleaning needs. Our experienced professionals will provide expert service for your home maintenance needs. Art will keep your home or business comfortable and safe throughout the year.
Schedule Service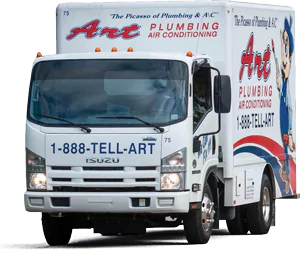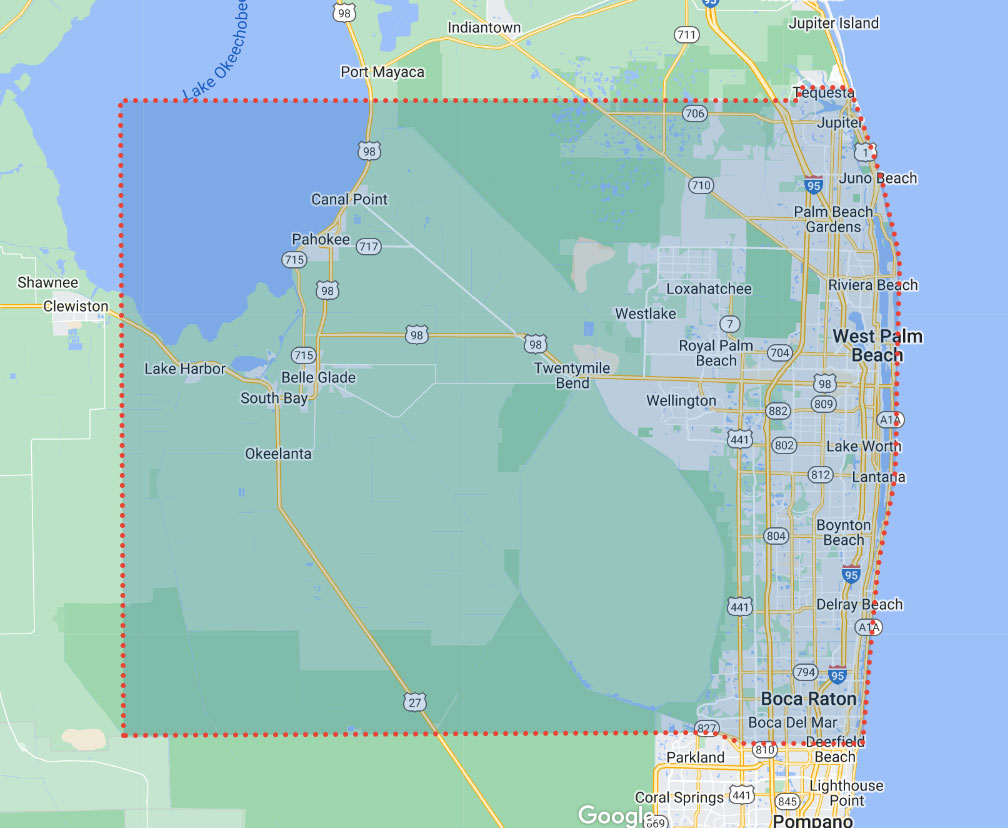 Palm Beach County Cities We Currently Serve
Our service area is continually expanding, if you don't find your city listed, please reach out to us by giving us a call – 1-800-475-1504.
Art Can Fix It!
Palm Beach County Air Conditioning Services
The scorching heat in Palm Beach County can be unbearable without a well-functioning air conditioner. At Art Plumbing, Air Conditioning & Electric, we offer a wide range of air conditioning services. These include ac installation, ac repairs, maintenance, and replacement services. Our licensed technicians can service several types of air conditioning systems – central air, ductless mini-split systems, and heat pumps.
Our prompt service will ensure that you're not left to suffer in the smelting summer months. This is particularly important for vulnerable individuals such as the elderly and young children. At Art, we have your entire family covered.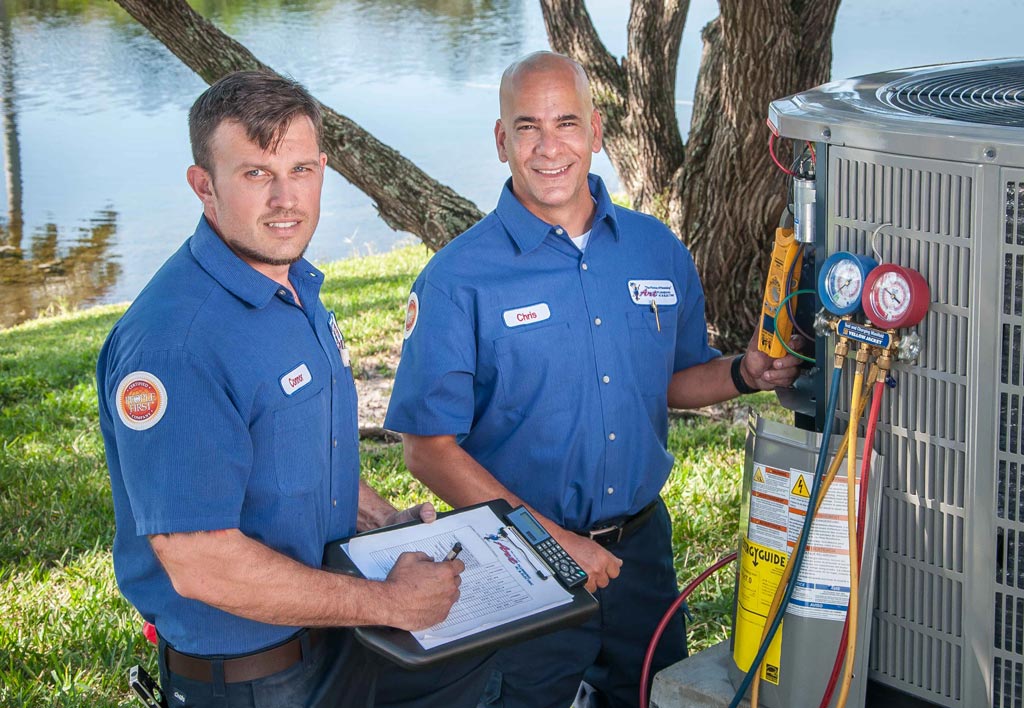 Our Air Conditioning Services Include:
Palm Beach County Plumbing Services
Plumbing issues can wreak havoc on homes and businesses if not addressed promptly. From leaky faucets to burst pipes, plumbing problems can disrupt daily life and cause property damage. Our certified plumbing technicians are ready to keep your system in optimal condition.
We have the latest equipment to help with routine maintenance, repairs, and any emergency plumbing needs. Our response teams will be on hand in a matter of minutes to help you tackle your plumbing emergencies.
Palm Beach County's growing population means that increased pressure is being placed on plumbing systems. Why not contact us to come and do a full plumbing inspection? We'll detect any leaks, corroded pipes, or other potential issues. By keeping our plumbing team on speed dial, you'll never be caught in the lurch with a plumbing problem.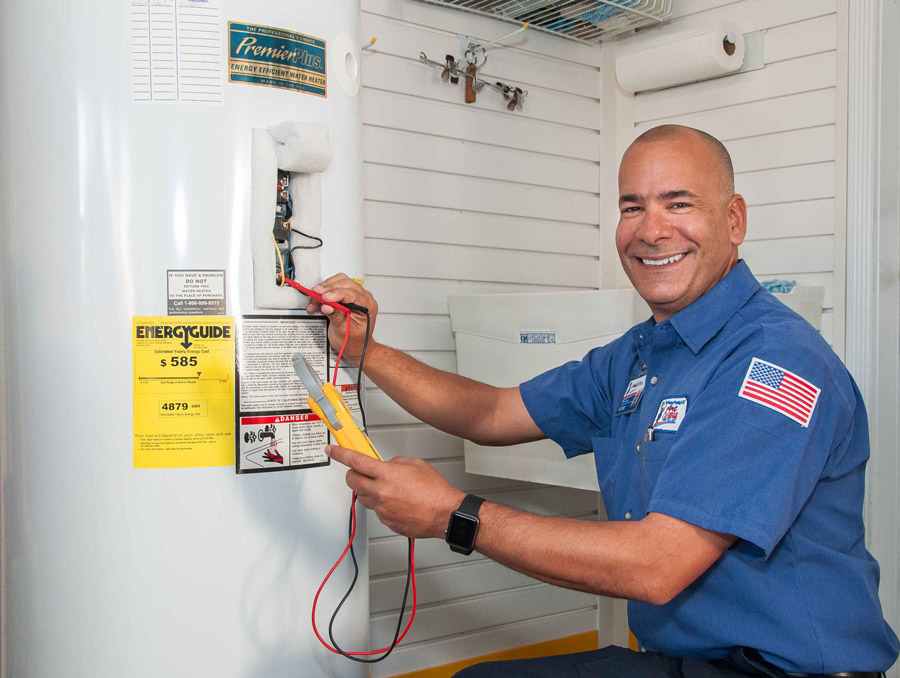 Our Plumbing Services Include:

Leaky Faucet Repair

Toilet Repair

Garbage Disposal Repair

Pipe Leak Repair

Water Pressure Repair

Shower Head Replacement
Palm Beach County Electrical Services
Electrical systems are the backbone of modern living, powering homes and businesses. Faulty wiring and electrical malfunctions can be inconvenient and pose safety hazards. At Art Plumbing, Air Conditioning & Electric, our team of electricians are highly skilled. It's best to never attempt to fix electrical issues yourself, as this can result in self-harm. Always call the professionals with your electrical system.
We'll be able to work confidently on complex electric systems, offering you a solution every time. From circuit installations to lighting upgrades and repairs, our electrical service is geared up for the wider Palm Beach area. You can trust our Electricians with all your electrical maintenance needs. Why not chat with one of our technicians about a more energy-efficient solution for your home?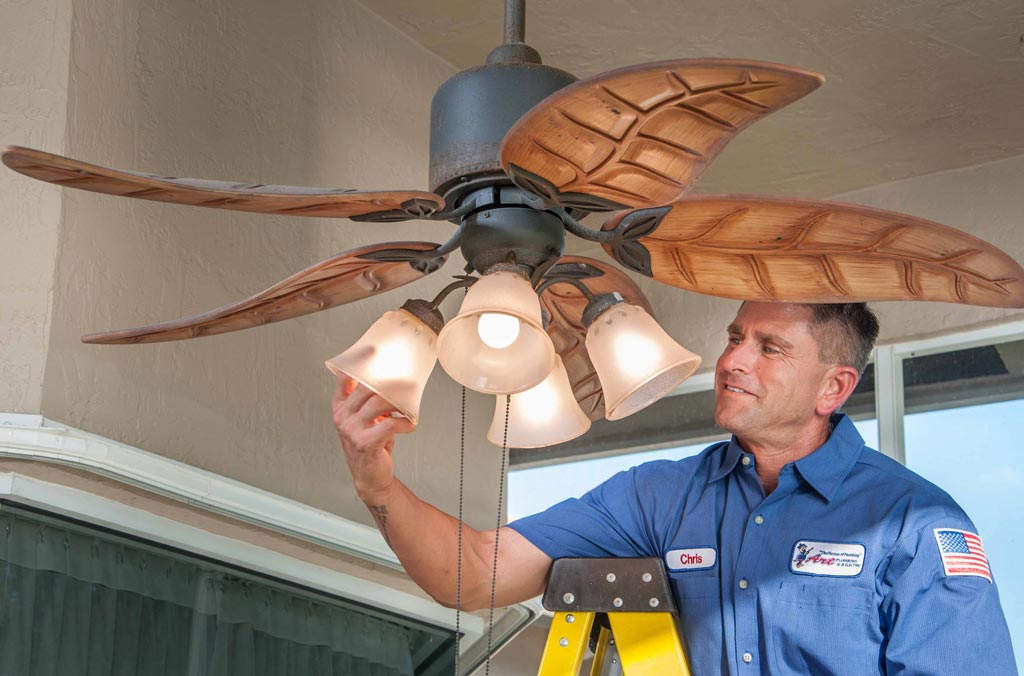 Our Electrical Services Include:
Palm Beach County Drain Cleaning Services
Clogged drains and sewer lines are common plumbing issues that require specialized attention. A blocked drainage system can lead to foul odors, water backups, and potential health hazards. Arts drain cleaning services keep Palm Beach County homes and businesses running smoothly.
Our experienced technicians use methods such as hydro jetting and drain snaking to clear clogs and remove debris from pipes. Drain snaking is a non-invasive method used to effectively diagnose your drain issue. Add our trenchless pipe repair service to this, and you're assured to keep your lawn from becoming an excavation site.
With our state-of-the-art equipment, we're well-equipped to handle any clogged drain. Just call our emergency hotline and your clogged drain will be a thing of the past.
Our Drain Cleaning Services Include: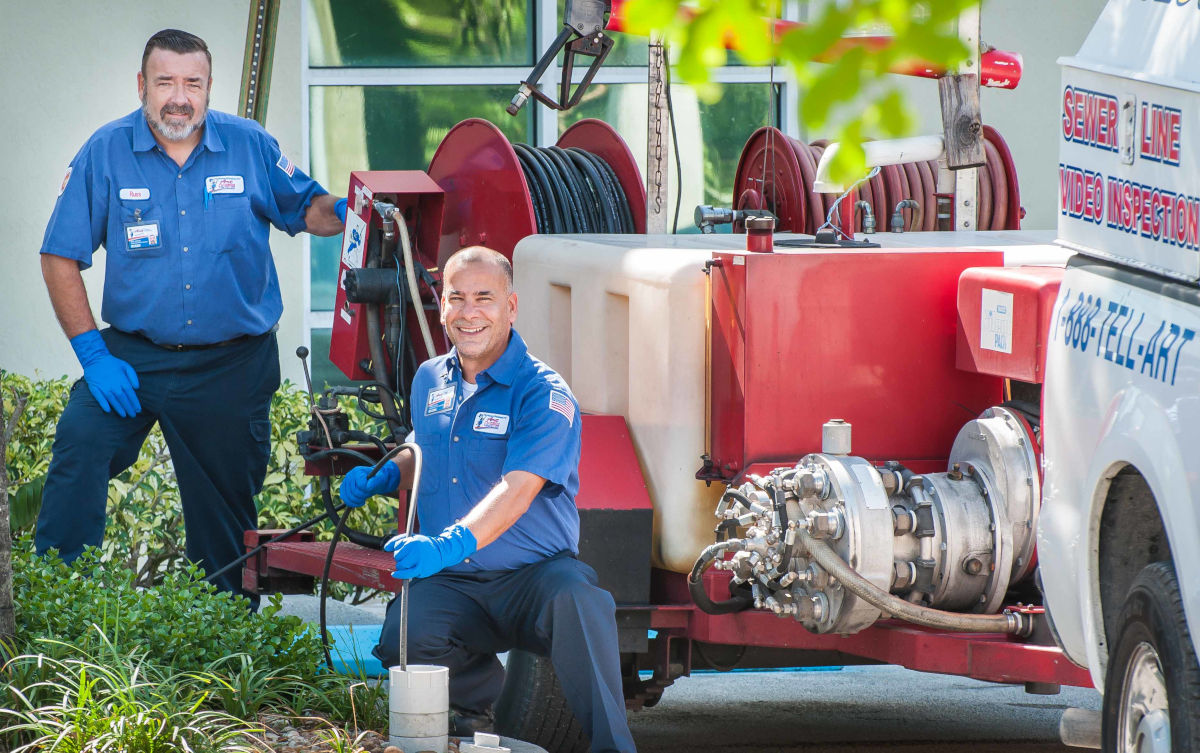 Air Conditioning, Plumbing, Electrical & Drain Cleaning Services In Palm Beach County
You can trust Art Plumbing, Air Conditioning & Electric with all your essential systems. Are well experienced and specialize in all these essential services. Our team is passionate about serving all our Palm Beach residents and businesses. With Palm Beach's hot climate and potential tropical storms, you don't want to be caught unaware. Why not call in our team to do a thorough inspection of all the above-mentioned systems?
Once you see our expert level of service, you'll never need to hunt for plumbing, air-conditioning, or electrical service again. You can chat with one of our friendly consultants by calling 1-800-475-1504.
Some reasons to make use of our services include:

Up Front flat rate pricing – no hidden charges

The job is always done right the first time

We boast experienced and knowledgeable technicians

Our service is prompt and reliable

We offer the highest levels of customer service

We're a trusted, full-service company in Palm Beach County