Sunrise Air Conditioning, Plumbing, Electrical & Drain Cleaning Services
The city of Sunrise, Florida is a popular tourist destination, situated in Broward County, it's known for its exquisite dining and recreational activities, as well as being a place of natural beauty.
Home to Sawgrass Mills Mall, the 11th largest shopping mall in the United States (and designed in the shape of an alligator!), there's never a shortage of fun things to see and do in Sunrise. People also come from all over to enjoy live concerts and shows in the FLA Arena, which is home to the Florida Panthers hockey team.
As with other South Florida cities, Sunrise is a warm city all year-round. Sunrise homeowners rely heavily on their air conditioning units and if that overworked unit experiences technical difficulties, Art Plumbing, Air Conditioning & Electric offers AC repair services in Sunrise and surrounding areas.
Schedule Service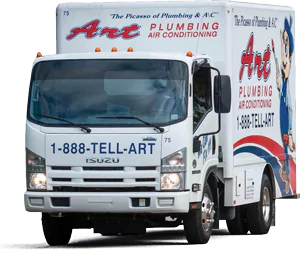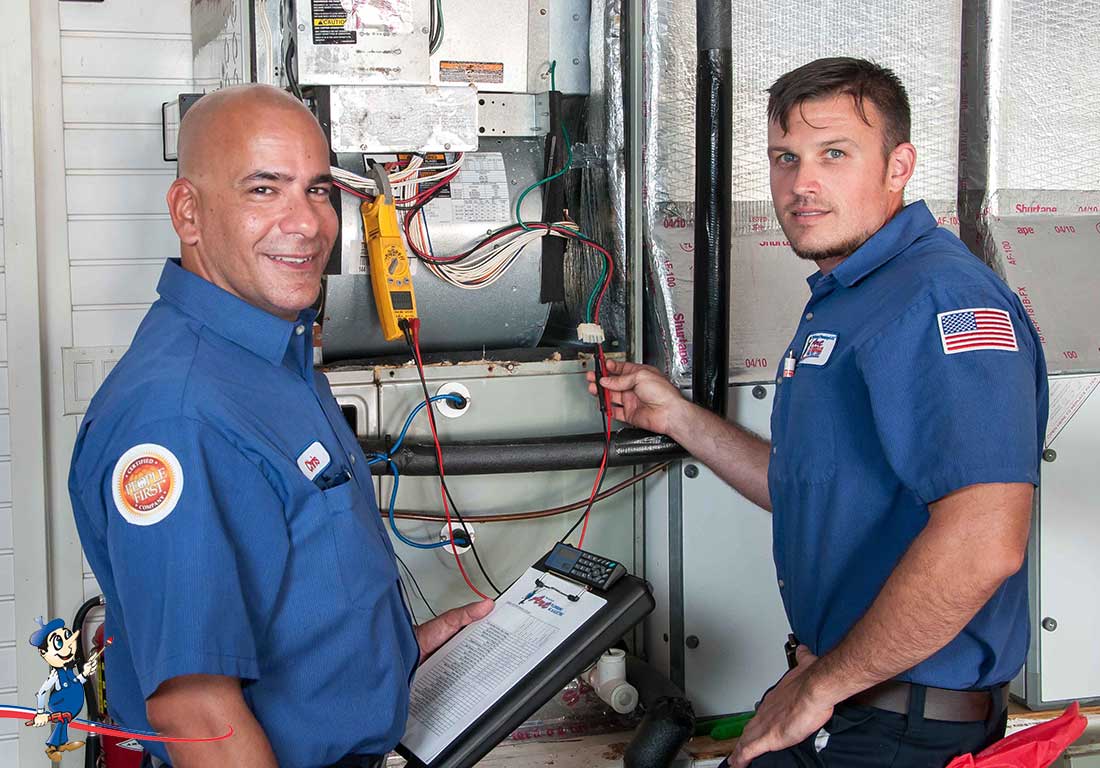 Sunrise AC Repair Services
Air conditioning systems are always collecting dust and dirt. When not cleaned regularly, this debris can affect its performance, resulting in higher utility bills. Having your AC unit inspected and cleaned by a licensed and experienced technician can help keep it working effectively and efficiently for years to come.
AC services we offer in Sunrise:
Sunrise Plumbing Services
A plumbing system ensures that the sinks, toilets, washing machines, and dishwashers in your Sunrise home all run smoothly and efficiently. Even without signs of obvious malfunctions, it's a good idea to have Art Plumbing, Air Conditioning & Electric conduct regular inspections and maintenance.
Common inspections include the following:
Inspect drains, water pipes, and faucets
Connections, fittings, and condition of the hose that connects dishwashers and washing machines
Garbage disposal connections
Any signs of leaks, corrosion, or other types of water damage to appliances
Inspection of water heaters
Regular inspections can identify any problems before they get out of control, preventing costly repairs down the road.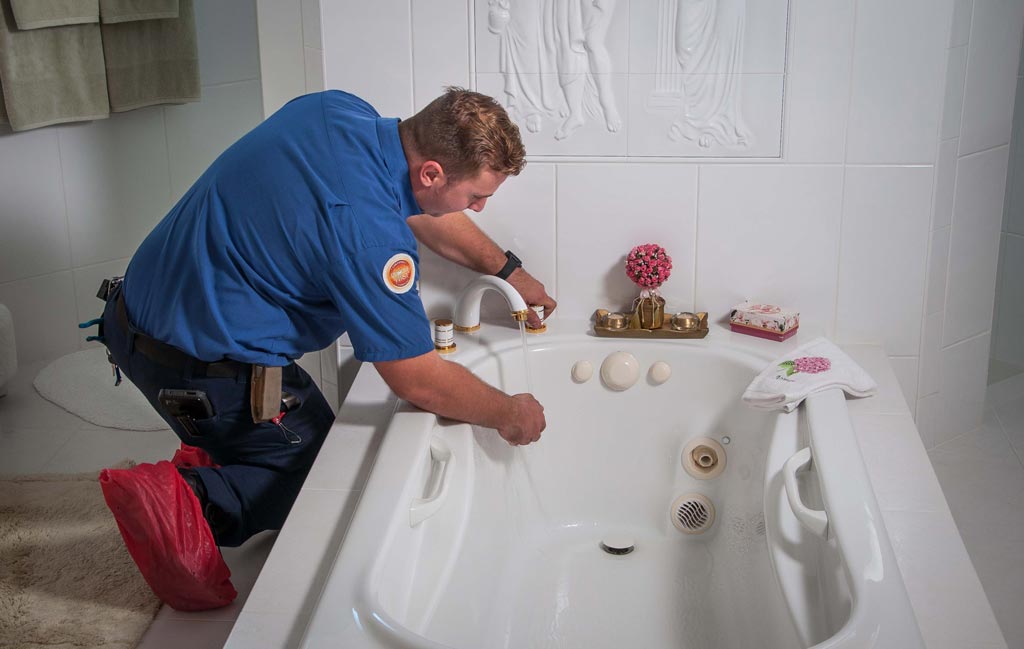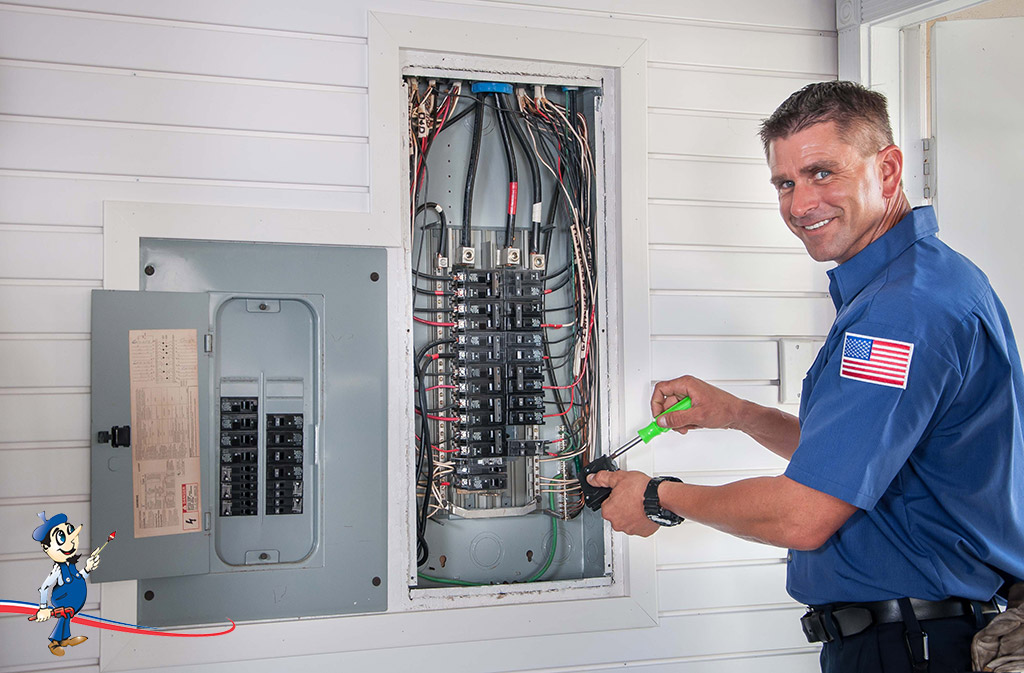 Sunrise Electrical Services
Most people don't suspect an electrical problem until they flip a switch, and the lights don't come on. But electrical issues are more than just an inconvenience; they can be potentially dangerous.
Many home fires are started due to electrical issues that could be prevented and solved with regular maintenance. These issues should always be handled by a professional with expertise and access to the proper tools for repairs.
The most common electrical issues include:
Exposed Wiring
This is one electrical issue that should be resolved sooner rather than later. Exposed wires can be a life-threatening danger if touched by someone lacking in electrical expertise. It is also a common fire hazard. Art Plumbing, Air Conditioning & Electric has an emergency hotline for such instances.
Light Switches That Don't Work Or Make Buzzing Sounds
Light switches should be silent. If they make buzzing sounds when they are turned out, there could be a connection issue. It could also be that the switch itself is the problem and needs to be replaced.
Faulty Lighting
One of the more common electrical problems, lighting circuit faults could mean:
Lights that dim when they're not supposed to
Buzzing sounds when the switch is on
Lights that flicker or go dark for a few seconds
Frequently blown-out bulbs
Most of these issues are the result of faulty wiring, broken circuits, bad light switches, or bulbs that aren't properly screwed in. An experienced electrician can identify the problem and offer an appropriate solution.
Electrical services we offer in Sunrise:
Sunrise Drain Cleaning Services
From backed-up sinks to tree roots taking over the pipes, Art Plumbing, Air Conditioning & Electric offers a variety of clearing services to solve the problem. The most common drain issues include the following:
Clogged Sewer Drains
The job of sewer drains is to transport the water from a home or building to the sewer system. Indications of a drain blockage include tubs that fill with water when the toilet is flushed, or water that comes up in the kitchen sink when the washing machine is run. Other symptoms can include gurgling sounds from the toilet. Drain blockages can be serious and should be fixed immediately before causing damage to the property.
Clogged Kitchen Drains
Kitchen sinks deal with quite a lot: fats, grease, soap, and food waste that is constantly sent down the drain. This can create blockages that not even the garbage disposal can fix. If the sink isn't draining like it's supposed to, it's time to call in a plumber.
Clogged Utility Drains
Utility drains can be found in laundry rooms or garages and can get backed up with dirt, oil, and other types of debris. When not cleared away, it can result in flooding. Art Plumbing, Air Conditioning & Electric can clean and repair utility drains.
Clogged Bathroom Drains
It's quite common for bathroom sinks and shower drains to become clogged with hair, oils, makeup, soap scum, and grime. Many people try to take care of this issue on their own with drain cleaners from home goods stores. These products may work in the short-term but can't fix bigger problems that might develop over time. Used too frequently, they can also cause damage to the pipes. It's best to have a professional plumber come in to fix or repair the drain.
Drain cleaning services we offer in Sunrise:
Reliable AC Repair, Plumbing, Electric, & Drain Cleaning Services In Sunrise
Whether it's drainage issues with sinks and tubs, faulty wiring in house lighting, or malfunctioning air conditioning units, Art Plumbing, Air Conditioning & Electric can help. Art Plumbing, Air Conditioning & Electric has served Broward, Miami-Dade, and Palm Beach counties since 1983, with no job too big to handle.
From regular maintenance and inspections to emergency services, they have the experience to handle the job. Call 1-800-475-1504 to talk to one of our team members.