Wellington Air Conditioning, Plumbing, Electrical & Drain Cleaning Services
As you enter the vibrant community of Wellington, you're greeted by picturesque landscapes, lush greenery, and a welcoming atmosphere that beckons families, professionals, and horse enthusiasts alike. Wellington is perhaps best known as the 'Winter Equestrian Capital of the World.'
Beyond the equestrian allure, Wellington offers a well-rounded lifestyle with top-rated schools, charming neighborhoods, and various recreational parks. Residents savor a warm climate year-round, perfect for enjoying the abundant outdoor activities.
Whether you're a seasoned homeowner, commercial property manager, or looking for a brand-new build, you can count on the air conditioning, plumbing, electrical, and drain cleaning services of Art!
Schedule Service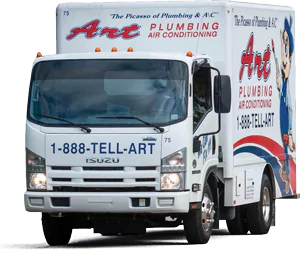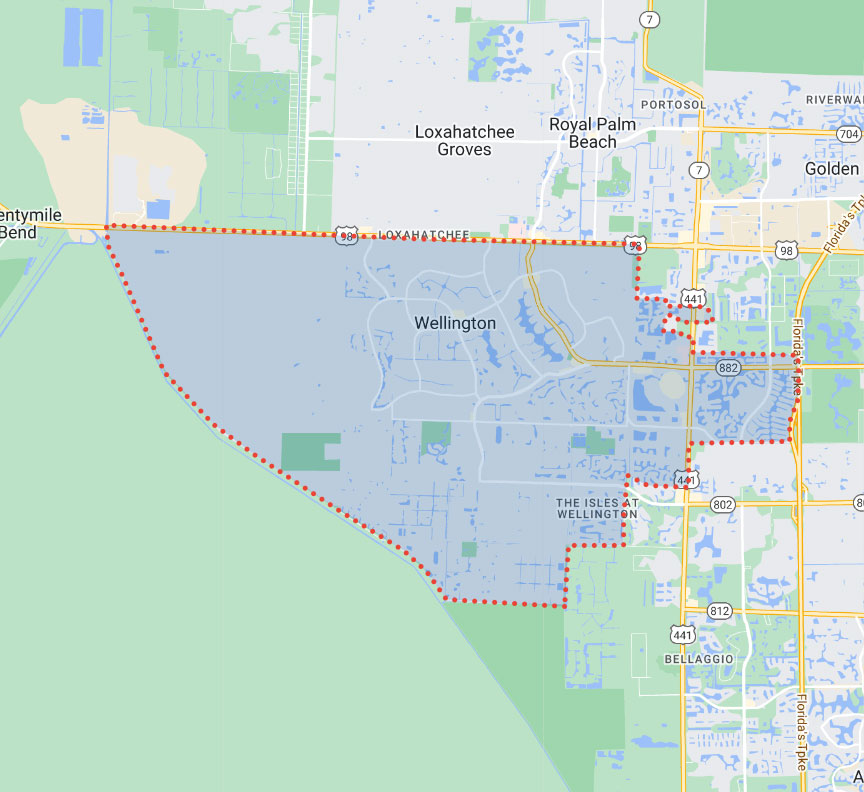 Our Services
We're proud to lend our three decades of experience to the residents of Wellington. At Art Plumbing, Air Conditioning & Electric, we know how important it is to keep your home or business up and running. That's why we are committed to providing fast, friendly, clean, reliable, and expert service to our customers through our extensive list of home and commercial business home maintenance and repair services.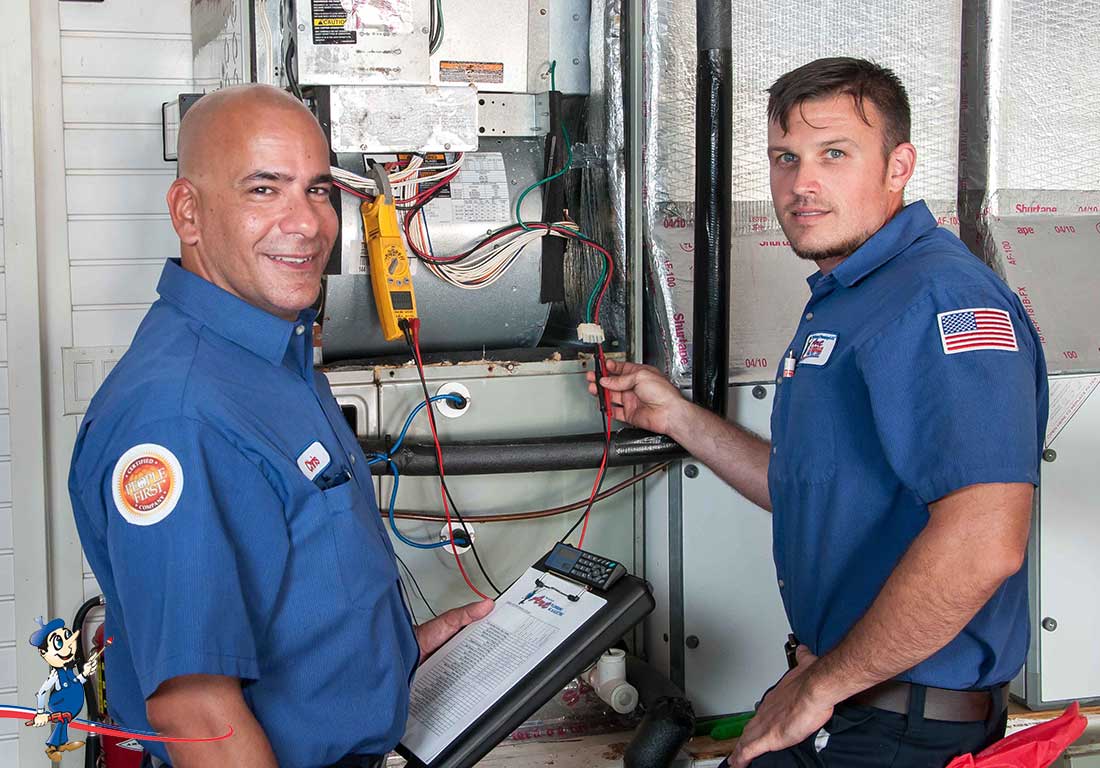 Wellington AC Repair Services
Air conditioning was considered a luxury a few generations ago, but we know it is necessary for your home and business. Because temperatures in Wellington can rise above the 90s, not only can the heat and humidity feel uncomfortable, but they can also pose a hazard to your health and property. High heat and humidity levels can damage furniture, electronics, and other belongings due to mold and mildew that thrive in tropical climates.
Excessive heat and humidity can lead to health problems such as heatstroke, dehydration, and heat-related illnesses. Air conditioning improves indoor air quality by reducing allergens and pollutants, making it safer and more comfortable for residents.
Residents in Wellington and across South Florida know that high-quality, efficient air conditioning is the key to enjoying life in this region, and they trust our team of experts for everything from AC repair services to routine maintenance.
Our comprehensive ac repair services in Wellington include installation, emergency repairs, tune-ups and routine maintenance, programmable thermostats, duct cleaning, and attic insulation.
Key signs it's time to schedule an appointment with us include:
Warm instead of cool air coming from the vents
Weakened or stopped airflow
Strange smells
Any clicking, squealing, or screeching sounds coming from the AC unit
AC services we offer in Wellington:
Wellington Plumbing Services
Plumbing issues can arise due to inclement weather, flooding, heavy winds, and the natural passing of time. Plumbing pipes can deteriorate, become clogged, or sometimes collapse from natural disasters. When you have a plumbing issue, you can't afford to wait, call us on our emergency hotline at 1-800-475-1504.
​​​​Plumbing problems tend to go overlooked until a severe problem arises. If you're experiencing
Increased utility bills
Slow drains
Gurgling toilets
Standing water indoors or outdoors
Or if you need an installation for dishwashers, washers, dryers, garbage disposals, sinks, or bathtubs and showers, don't hesitate to schedule an appointment with our trusted technicians today.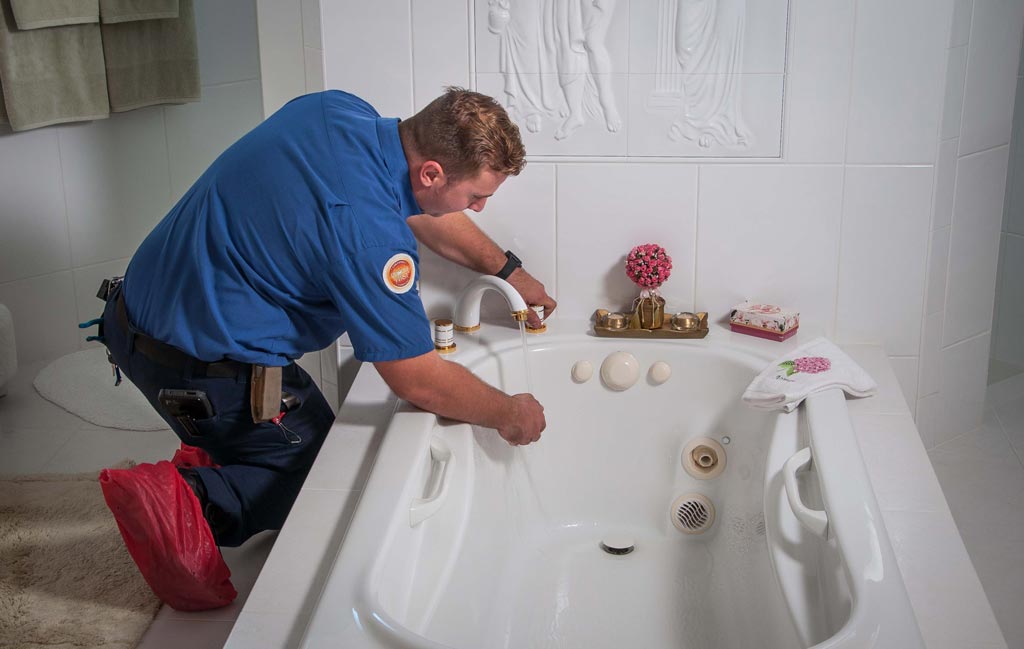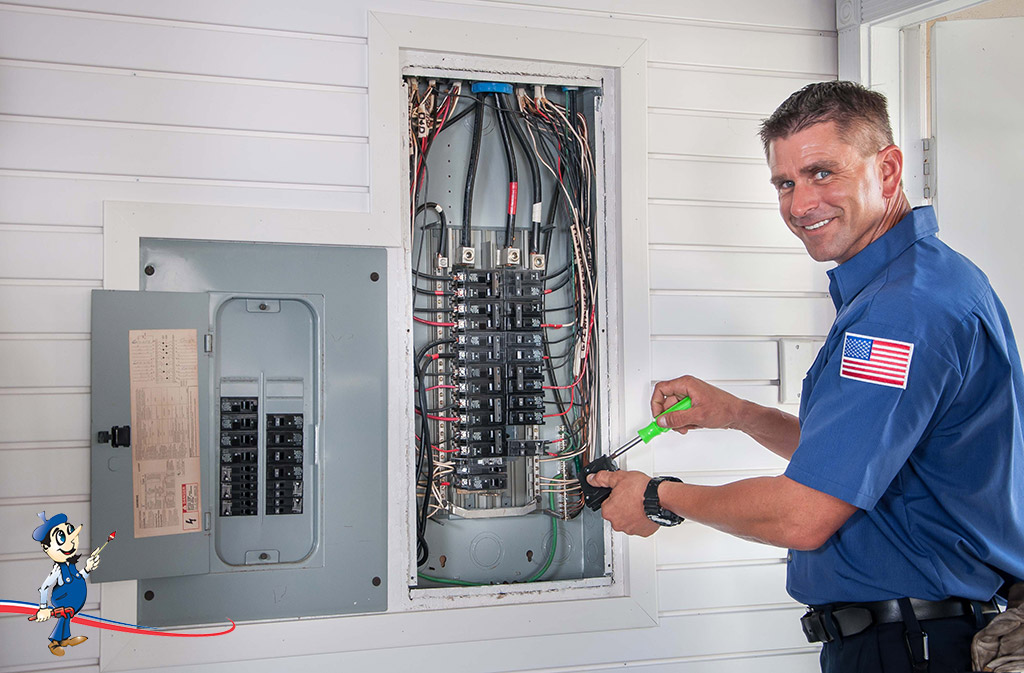 Wellington Electrical Services
Whether you are a residential homeowner or managing commercial properties, Art Plumbing, Air Conditioning, & Electric is the most reliable provider of electrical services in Wellington.
Residential Electrical Services
A home's most crucial element is its electrical system. Without it, there is nothing else—no AC, sprinkler systems, dishwasher use, etc. We've got you covered when it comes to providing electrical services that are up to code and working as efficiently as possible.
​Like our plumbing division, the electrical services team is fully licensed, certified, insured, and qualified to perform every type of electrical service. We can connect and install equipment, demolish old electrical systems safely, and install brand-new ones. Plus, we are experienced with emergency and backup generator installations.
Commercial Electrical Services
Do you own a condominium, apartment complex, or warehouse? Alongside our residential electrical services in Wellington, Art Plumbing, Air Conditioning, & Electric offers commercial property services. We can provide routine maintenance, diagnose, repair, or replace circuit boards, lighting, etc. We are committed to ensuring your property and business remains in efficient and safe working condition. Our commercial electrical services are trusted for:
High-Rise Apartments
HOA's and Private Clubhouses
Restaurants
Commercial Properties
And More
Additional Services
Our comprehensive electrical services in Wellington, include much more. Our electricians are certified in power conditioning your home or commercial property. Power conditioning is a vital aspect of home and business ownership today because it improves the quality of supplied electrical power, ensuring safety and efficiency. It involves using various devices and technologies to stabilize, clean, and regulate the voltage, current, and frequency of electrical power, ensuring that it meets the required standards and is suitable for the operation of sensitive electronic devices and machinery.​​​​
Electrical services we offer in Wellington:
Wellington Drain Cleaning Services
You know how your drains can sometimes get all clogged up with gunk, hair, and who-knows-what-else? Well, our team of pros can step in to save the day with drain cleaning services in Wellington.
Drain cleaning services are like the "plumbers' secret weapon" when it comes to keeping your pipes in tip-top shape. Think of it as giving your pipes a spa day. We use advanced technology and tools to clear out all the stuff causing the blockage. It's like hitting the reset button on your plumbing.
Once we've finished locating the blockage and inspecting the pipes with a fiber-optic camera, our technicians will explain the next best step. We use non-invasive methods like hydro-excavation and hydro-jetting to clear a blockage and clean out drains. These modern methods don't require digging and can quickly and safely keep the water flowing to your home or business.
Drain cleaning services we offer in Wellington:
Art Plumbing, Air Conditioning, Electric, And Drain Cleaning Services in Wellington
Why choose us?
Experienced Technicians
Emergency Services
Quality Workmanship
Transparent Pricing and Financing Options Available
Fully Licensed and Insured Team of Friendly Professionals
You're choosing excellence, reliability, and passionate knowledge gained from decades of in-depth service with us. Our tagline is Art Can Fix It! And we really mean it. From plumbing services, AC repair, and electrical, we proudly provide our list of comprehensive services for all your home and commercial property needs.
Not sure what service would be best? Please schedule a consultation with us today; our friendly service techs will steer you in the right direction.