West Palm Beach Air Conditioning, Plumbing, Electrical & Drain Cleaning Services
West Palm Beach has long been an iconic city in South Florida, loved as a vacation destination the world-over and appreciated by locals for its quaint and historic neighborhoods, gorgeous waterfront views, luxury shopping complexes, and range of outdoor activities.
Although Irving Henry established his homestead in the area in 1880, it was not until the 1890s, when Henry Flagler began developing resorts in Palm Beach, that the area really began to grow. In 1894, Flagler connected the city to his Florida East Coast Railway through the construction of a railroad, which was to eventually extend to Miami. This was also the year that the city was officially incorporated – the first in South Florida.
From the original 48 blocks stretching from Clear Lake to Lake Worth, the city has gone from strength to strength. West Palm Beach now boasts a population of well over 100,000 locals, many of whom the team at Art Plumbing, Air Conditioning & Electric have come to know through years of providing outstanding AC repair, plumbing, electrical, and drain cleaning services.
Schedule Service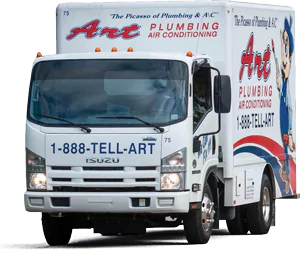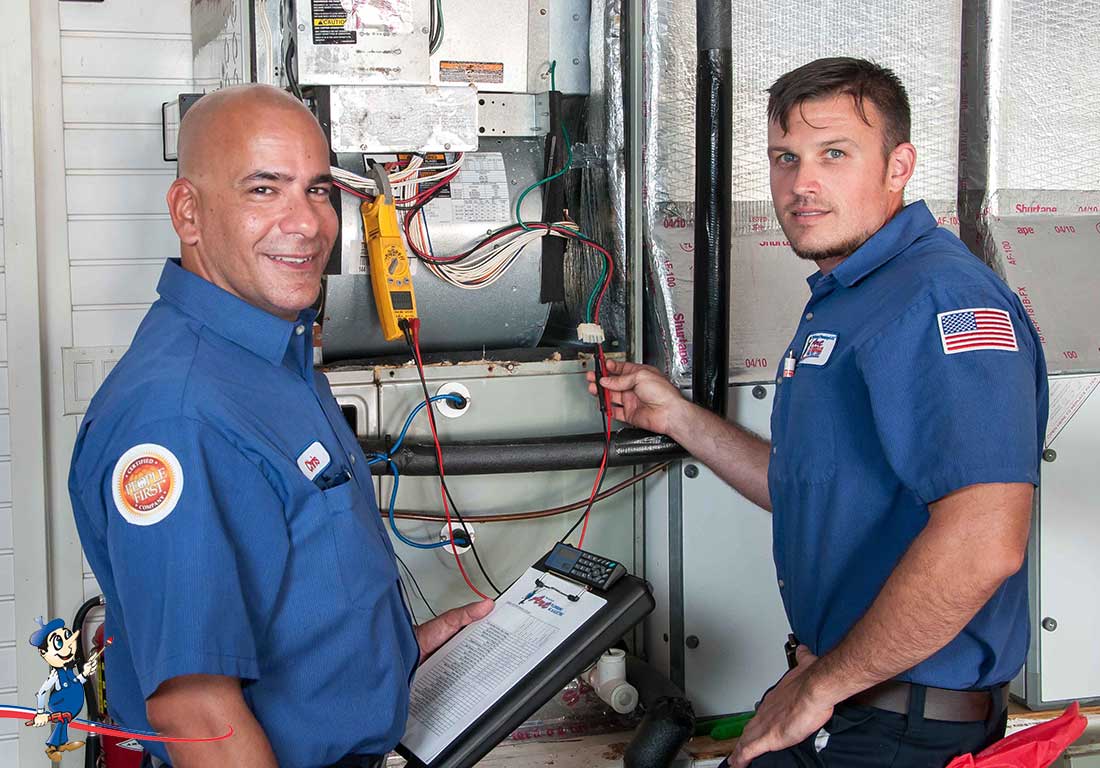 West Palm Beach AC Repair Services
Like any city in South Florida, West Palm Beach has a hot and humid climate, making AC a necessity of life. Art Plumbing, Air Conditioning & Electric is here to ensure that you are cool and comfortable year-round. Our dedicated West Palm Beach AC repair services team takes pride in providing efficient, friendly, reliable service to families and businesses across the city.
We also provide regular maintenance and AC tune-up services, and will gladly install your new AC unit if it's time for an upgrade. Our technicians work with state-of-the-art HVAC technology to ensure that your HVAC system is as energy efficient as possible, keeping the bills low but the home cool! Typical issues we are used to dealing with include:
Noisy, inefficient or leaking AC units
Inconsistent AC unit performance, including poor or uneven distribution of cool air throughout the home
Unexplained increases in electricity bills
Broken or outdated thermostats
Duct leaks
We also provide a range of related services, from thermostat installations and HVAC cleaning to indoor air quality checks. Art Plumbing, Air Conditioning & Electric is the one-stop shop in West Palm Beach for all your residential and commercial air conditioning needs​​​!
AC services we offer in West Palm Beach:
West Palm Beach Plumbing Services
Tourists may come and go, but for the many residents and business owners who call West Palm Beach home, Art Plumbing, Air Conditioning & Electric is their first port of call when things go wrong in the plumbing department. Whether your water heater is malfunctioning, your plumbing fixtures need replacement, or your bathroom has sprung a leak, we've got you covered!
Our West Palm Beach plumbing services team is dedicated to providing an outstanding customer experience and will ensure that your plumbing emergency is sorted in no time. Our friendly team of plumbers also provides a range of ancillary services, and would be happy to help you deal with the following:
Worrying odors or suspected gas leaks
Water heater maintenance and tune-ups
Unsatisfying or inconsistent water pressure
Garbage disposal repair
The installation of flooding protection systems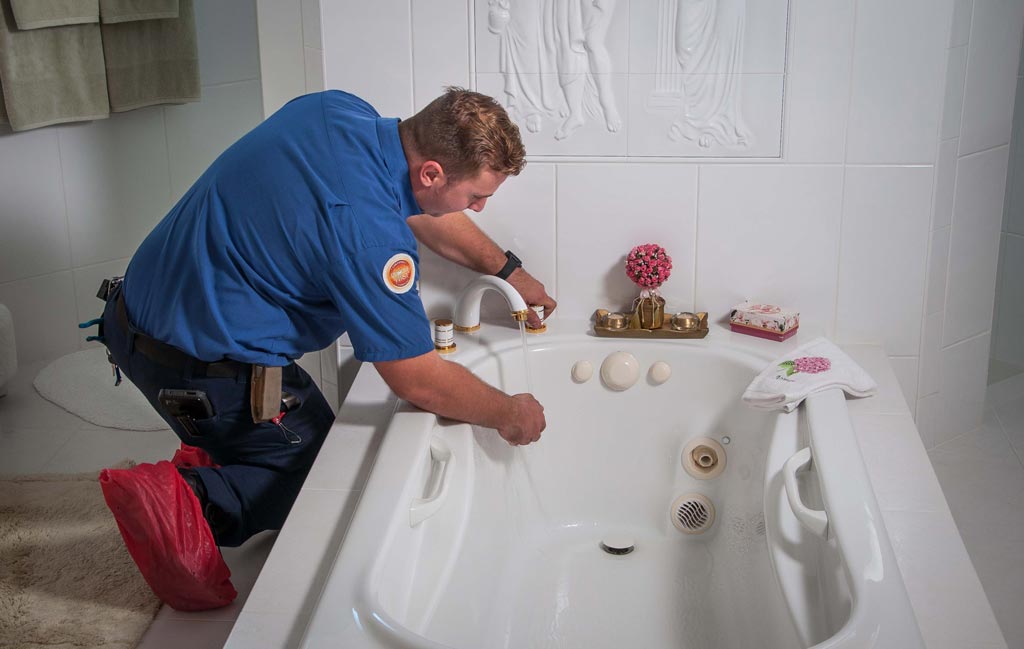 A smoothly functioning plumbing system is indispensable to any home or business. Whether it's regular maintenance or emergency plumbing services you need, give us a call – Art can fix it!
Plumbing services we offer in West Palm Beach: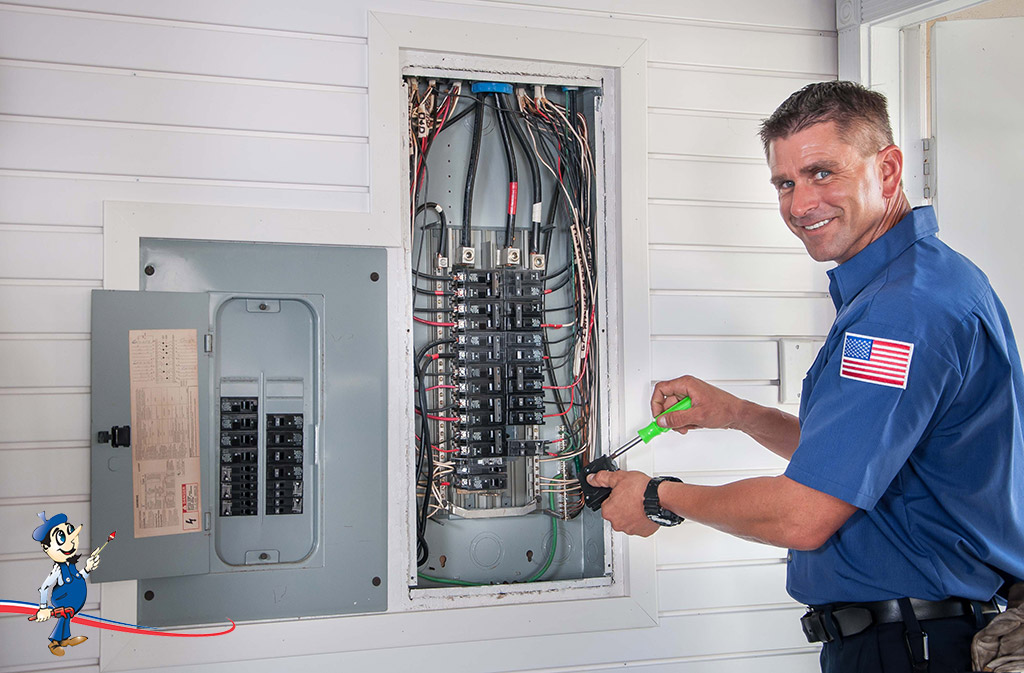 West Palm Beach Electrical Services
Your home or business's electrical system is a crucial part of what keeps it going. Without it, you'd be left without all the essentials of modern life – lighting, air-conditioning, Wi-Fi, refrigeration, and so much more. However, attempting to fix electrical components or install new ones yourself can be incredibly dangerous. This can result in devastating electrical fires and damage to your home, never mind putting your family's safety at risk. The trusted team of electricians at Art Plumbing, Air Conditioning & Electric have been providing safe and reliable electrical services to West Palm Beach for decades. If you've noticed:
strange smells or odors coming from your electrical components or wiring;
have been shocked by one of your outlets; or
suspect that a circuit breaker has malfunctioned;
Contact our team of electrical experts immediately. We also provide assistance with a range of complex electrical projects for homes and businesses, such as new system installations, installing new electrical panels, or setting up indoor or outdoor lighting. Even if you simply need a ceiling fan installed or light fixture replaced, there's no job too big or small for our electricians.
Electrical services we offer in West Palm Beach:
West Palm Beach Drain Cleaning Services
Drainage systems usually operate smoothly in the background, and you probably don't give yours a second thought – but when something goes wrong, it can go badly wrong! A blocked and overflowing drain can cause extensive damage and be a health hazard to your family.
Art Plumbing, Air Conditioning & Electric's drain cleaning services team has rescued West Palm Beach homeowners from drainage disasters for many years – whether it's a severe clog in your sewer, a leaking pipe, or a flooding drain, there are no drain problems our experienced team hasn't dealt with.
Our regular drain cleaning services also include pipe replacement, drain inspections, hydro-jetting and pipe relining. If you've noticed slow drainage, gurgling pipes, or bad odors coming from your drains, don't let it fester – call in the drain experts at Art and we'll ensure that the issue is taken care of before it develops into something worse!
Drain cleaning services we offer in West Palm Beach:
West Palm Beach Air Conditioning, Plumbing, Electrical, & Drain Cleaning Services Company
We have been the go-to experts for plumbing, air conditioning, electrical, and drain cleaning services in West Palm Beach for 40 years, and there's no problem big or small that our experienced team of technicians can't tackle! Our quality workmanship, friendly services, and great turnaround times have earned us a formidable reputation among home and business owners in the area. We also offer 24/7 emergency services, so, whether it's a broken water heater, a flooding drain or malfunctioning AC unit, we've got you covered day and night.
If you have any questions about our air conditioning, plumbing, electrical, or drain cleaning services, call us at 1-800-475-1504 or contact us online today!