Highland Beach Air Conditioning, Plumbing, Electrical & Drain Cleaning Services
Highland Beach's desirability lies in its combination of natural beauty and exclusive coastal living. Whether you seek a tranquil retirement retreat or a vibrant seaside community, Highland Beach, Florida, offers the perfect blend of luxury, convenience, and coastal charm. As a resident or commercial business owner, you must have us on speed dial.
Welcome to Highland Beach's one-stop solution for all your home service needs! At Art Plumbing, Air Conditioning & Electric, we pride ourselves on being your trusted partner in ensuring your home's comfort, safety, and functionality. With a team of dedicated experts and a wide range of services, we're here to improve your life and home.
From keeping you cool in the scorching South Florida weather by providing AC repair services to ensuring your plumbing, electrical, and drainage systems are in top-notch condition, we've got you covered. Our mission has always been to provide high-quality, reliable, and efficient services that leave your home running smoothly, and we are proud to continue that legacy with Highland Beach residents and business owners today.
Whether you're facing a sweltering summer day, a plumbing emergency, an electrical issue, or a stubborn drain clog, we're the team you can trust to handle it all.
Schedule Service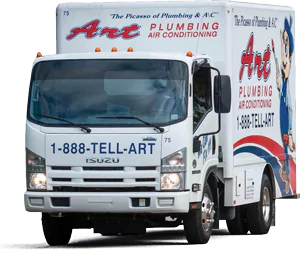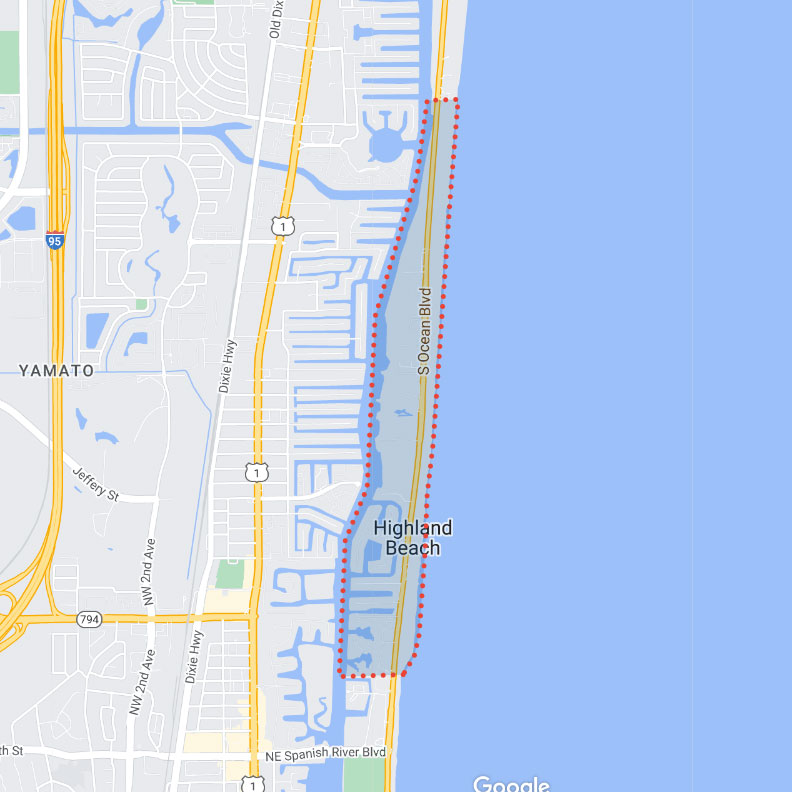 Why Choose Art?
At Art Plumbing, Air Conditioning & Electric, we bring over three decades of expert experience and thousands of 5-star reviews to prove it. Since the beginning, we've remained true to our roots in providing high-quality customer service, clean repairs, and top-notch installations or replacements. Our technician team is fully licensed and insured, and we offer a satisfaction guarantee for every service.
Experienced Professionals
An Emergency Hotline
Satisfaction Guarantee
Hassle-Free Financing Solutions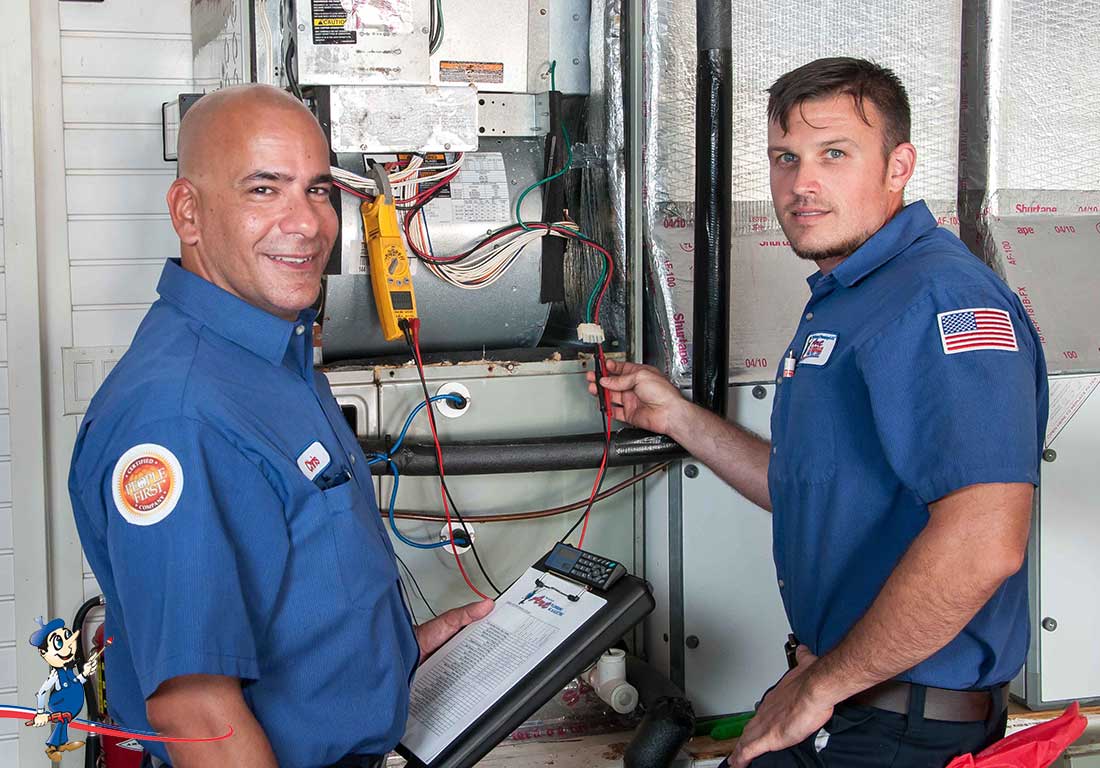 Highland Beach AC Repair Services
One way to put a big damper on living in Highland Beach is with a malfunctioning air conditioning unit. Nothing is worse than living with the sweltering South Florida heat inside your home or business. If you notice or are experiencing any of the following, it's time to call our expert team of AC repair technicians:
Clicking, Whining, Squealing, or Screeching sounds
Loss of airflow or warm air coming from the vents
Strange odors that strengthen when the AC unit turns on
Issues with thermostats
A sudden increase in utility bills
Repair & Maintenance
Did you know that debris from lawn care can cause an AC unit to malfunction? Routine maintenance provided by our team of technicians ensures that crucial cleaning and inspections keep your AC unit running smoothly and effectively throughout the year. Regularly scheduled maintenance is the best way to prevent a breakdown and can extend the life of your HVAC unit. But when it's time for a repair, our AC repair services in Highland Beach can't be beaten. We provide the inspection, diagnosis, and solution you need with fast, friendly, reliable service.
Installation & Replacement
Sometimes, AC units cannot be repaired; in that case, we're certified to sell and install all major brands of HVAC models. Our Home Comfort Specialists can advise you on choosing the right technology, from the unit type to programmable thermostats. Whether installing an upgrade, replacing an AC unit at your commercial business, or simply researching the available AC repair services in Highland Beach, you can count on us.
Duct Cleaning & Inspection
As part of our comprehensive package of AC repair services, our technicians are qualified to inspect, clean, sanitize, seal, repair, and renovate ductwork. Sometimes, old, deteriorating ductwork leads to low-quality indoor air and can impact your HVAC unit. And it's easy to forget about since most ductwork exists in the attic space. Our team uses the advanced technology of AeroSeal to prevent and repair leaks in ductwork, preventing cool air from escaping and increasing air quality inside a home or commercial property.
AC services we offer in Highland Beach:
Highland Beach Plumbing Services
Plumbing is the lifeline of commercial and residential properties, serving as the essential infrastructure ensuring clean water delivery, efficient wastewater removal, and overall sanitation. Our team is fully licensed, insured, and experienced in providing plumbing services in Highland Beach.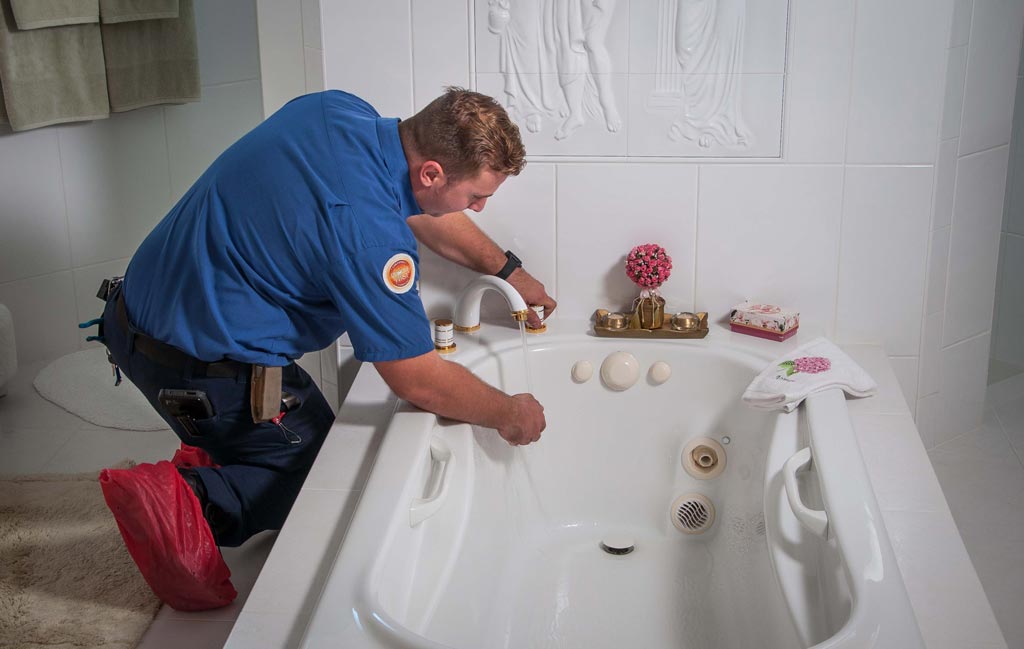 Residential Plumbing Services
Plumbing is the foundation of daily comfort and convenience in homes, facilitating everything from bathing and cooking to laundry and dishwashing. A properly functioning residential plumbing system is not only essential for comfort but also for safeguarding the structural integrity of the property.
Commercial Plumbing Services
In commercial settings, reliable plumbing systems are crucial to the smooth operation of businesses, ensuring that restrooms, kitchens, and specialized equipment function seamlessly. Whether it's a restaurant, office building, or condominium, a well-maintained plumbing system enhances productivity and customer satisfaction.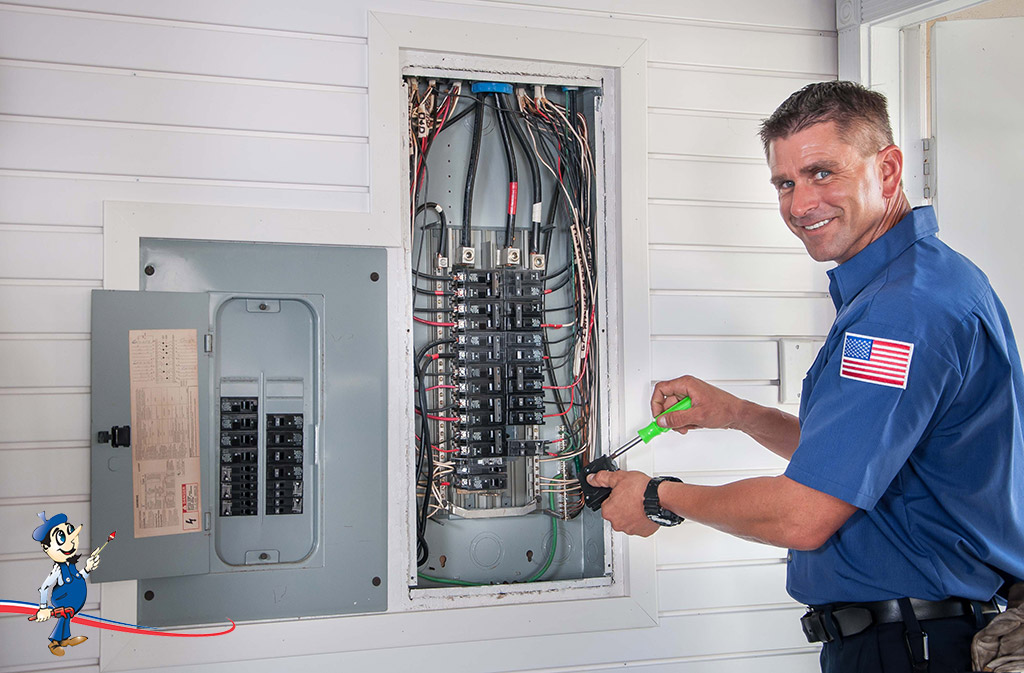 Highland Beach Electrical Services
The electrical system is the next most critical part of ensuring safety and creating comfort in your home or commercial property. Our electricians can provide complete electrical services in Highland Beach.
The most common electrical repairs we provide include exposed wiring, buzzing light switches, dead outlets, faulty lighting, a continually tripping circuit board, unexplainable increase in utility bills, faulty GFCI, and outdated electrical panels.
Electrical services we offer in Highland Beach:
Highland Beach Drain Cleaning Services
Drains can clog or back up due to various factors, including grease or food particle buildup, soap, toothpaste, hair clogs, or even invading tree roots that permeate plumbing pipes. Want to know the top signs you need our drain cleaning services in Highland Beach?
Gurgling or bubbling toilet
Water backups in toilets, showers, sinks, or bathtubs
Strange, foul odors
Slow drains
Standing or puddling water near showers, bathtubs, sinks, washers, bathrooms, or in spots in the yard
Our drain-cleaning technicians provide drain repair and cleaning, trenchless sewer repair, and more. We use the most advanced technology available. Our pipe relining technique relies on the images generated by a fiber optic camera to locate the cause of a clog and assess the condition of plumbing pipes and drains.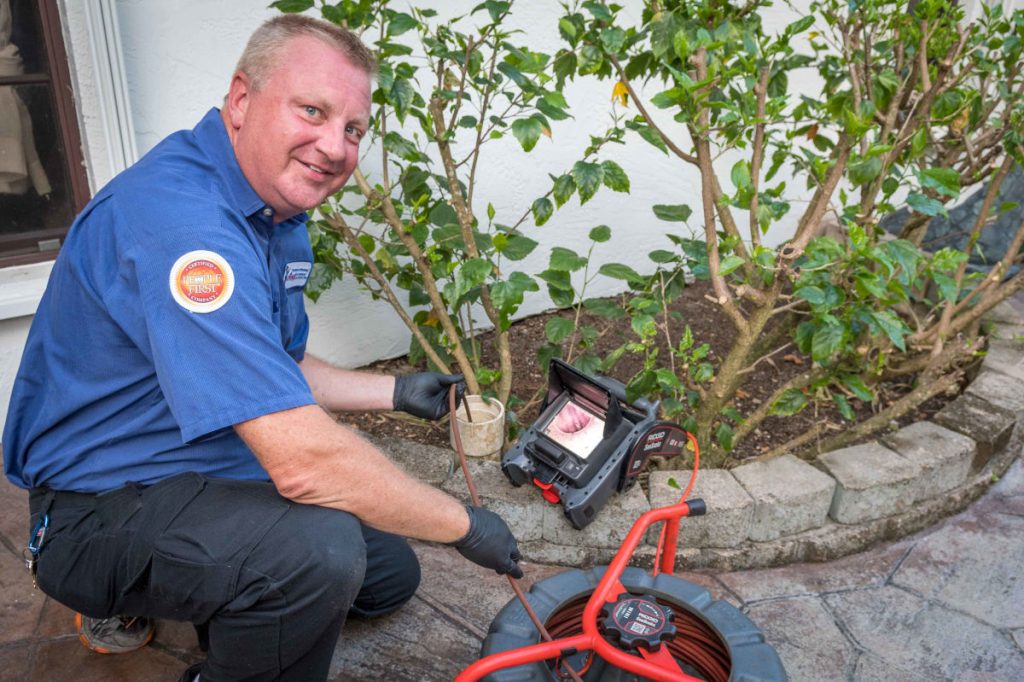 Once a thorough inspection is completed, we use hydro-jetting that utilizes high-pressure water to clean and clear any blockages. We provide these services for commercial and residential properties, including trenchless pipe repair. The beauty of trenchless is that it requires no digging to reach pipes underground, so you can return to living comfortably in your home and business as usual at a commercial property.
Drain cleaning services we offer in Highland Beach:
Art Plumbing, Air Conditioning & Electric In Highland Beach
Don't leave your comfort and home maintenance needs to chance, trust the experts at Art Plumbing, Air Conditioning & Electric to keep your Highland Beach home cool, your plumbing flowing smoothly, and your electrical systems safe and efficient.
We're your local go-to for all things HVAC, plumbing, electrical, and drain cleaning services in the Highland Beach area. Whether it's a quick fix, routine maintenance, or a brand-new installation, we've got you covered. Contact us today to experience the difference of our top-notch services, and let us ensure your Highland Beach home remains the oasis of comfort you deserve.