Coral Gables Air Conditioning, Plumbing, Electrical & Drain Cleaning Services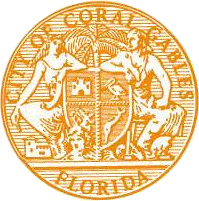 Coral Gables is named "The City Beautiful" for more than a few reasons. Situated in the heart of Miami, Coral Gables offers breathtaking landscapes and lifestyle amenities with its tree-lined boulevards, iconic landmarks, and ivy-grown-covered mansions. It's roughly 15 miles from nearby Miami, but with so much to do here, you won't need to go far to enjoy a Coral Gables experience.
Here are just a few of Coral Gables' most popular attractions and activities for the roughly 48,000 residents who call it home:
Biltmore Hotel (Built in the 20s)
Venetian Pool (Built in the 20s)
Miracle Mile (Shopping and dining experiences)
Fairchild Tropical Botanic Garden
University of Miami
Another fixture within the Coral Gables, Florida, community is Art Plumbing, Air Conditioning & Electric, servicing the homes and businesses of the area for decades. When anyone has a AC repair need, or requires help with their plumbing, electrical, or drains, Art is the trusted partner they call first.
Schedule Service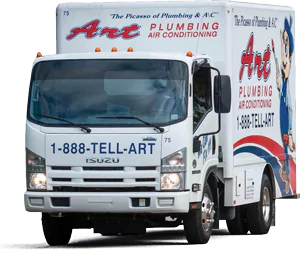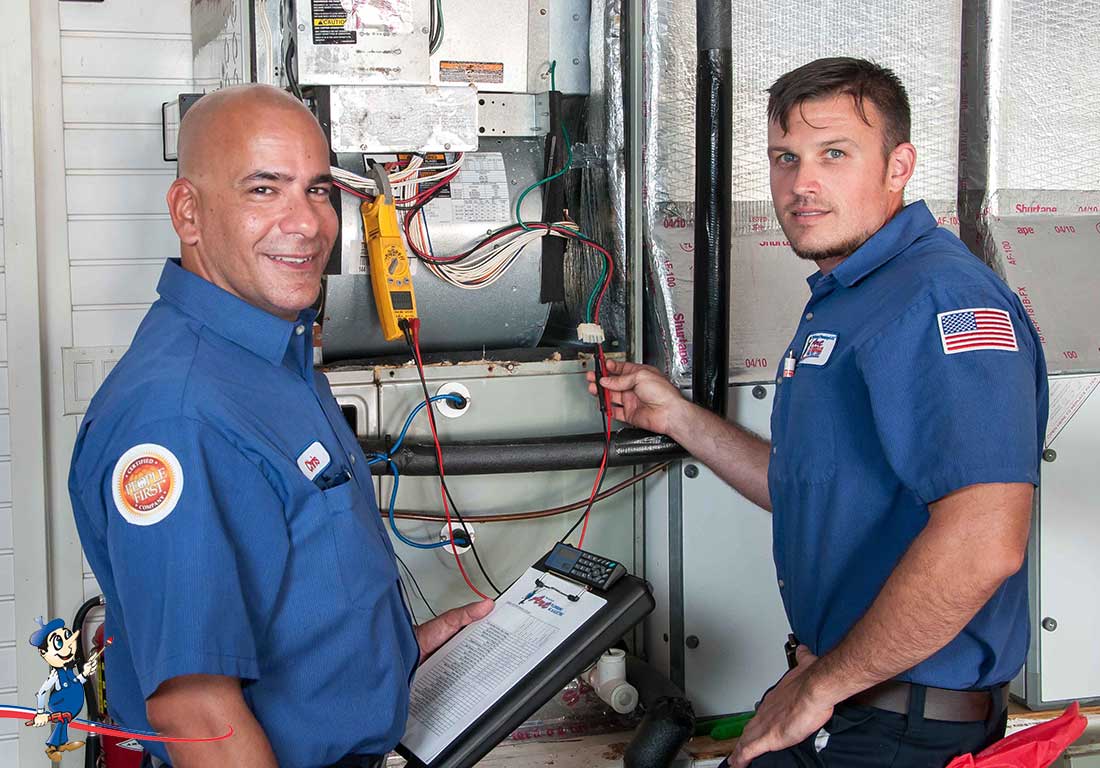 Coral Gables AC Repair Services
South Florida summers are notorious for extreme heat, and going without a properly functioning AC unit is not an option. So when your AC unit isn't working properly, you'll want a reliable professional company on the job immediately. Call us for any emergency air conditioning questions or servicing.
When it comes to your air conditioning unit, there's more than just AC repairs to consider. ​​​​​​What you may not know is that the team at Art Plumbing, Air Conditioning & Electric does so much more than just cooling air in the summer. We can help you with your entire HVAC system. You can rely on our trusted HVAC technicians to help with new system installations, heat pump services, filter replacements, thermostat troubleshooting, air duct cleaning, and more!
Preserve your HVAC investment for your home or business, and let us keep your entire HVAC system running at peak performance!
AC services we offer in Coral Gables:
Coral Gables Plumbing Services
Your home's plumbing systems are important but it's not something you think about every day. We constantly rely on water throughout our homes and businesses, and when it starts to show up where it's not supposed to, like on our floors, it's time to call a plumber. When you experience leaks, constant drips, or pooling water, trust our licensed and experienced plumbing team.
Art Plumbing, Air Conditioning & Electric will be there for all your needs, from basic fixture replacements and water heater maintenance to gas leaks and flood protection. If you suspect or observe plumbing problems, or if you just think it's time for a plumbing system inspection, call Art!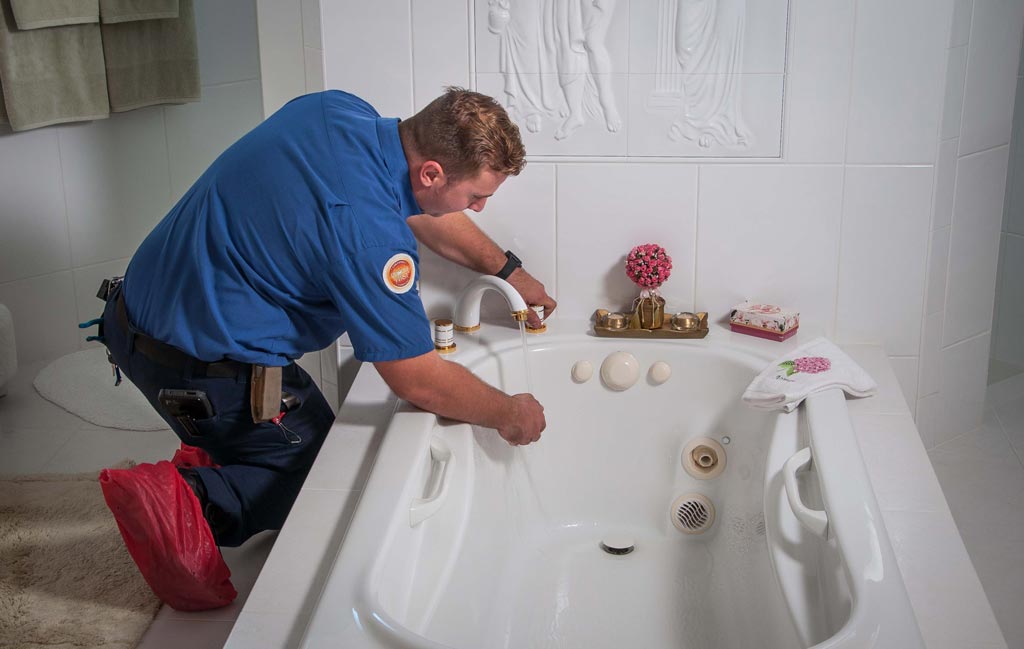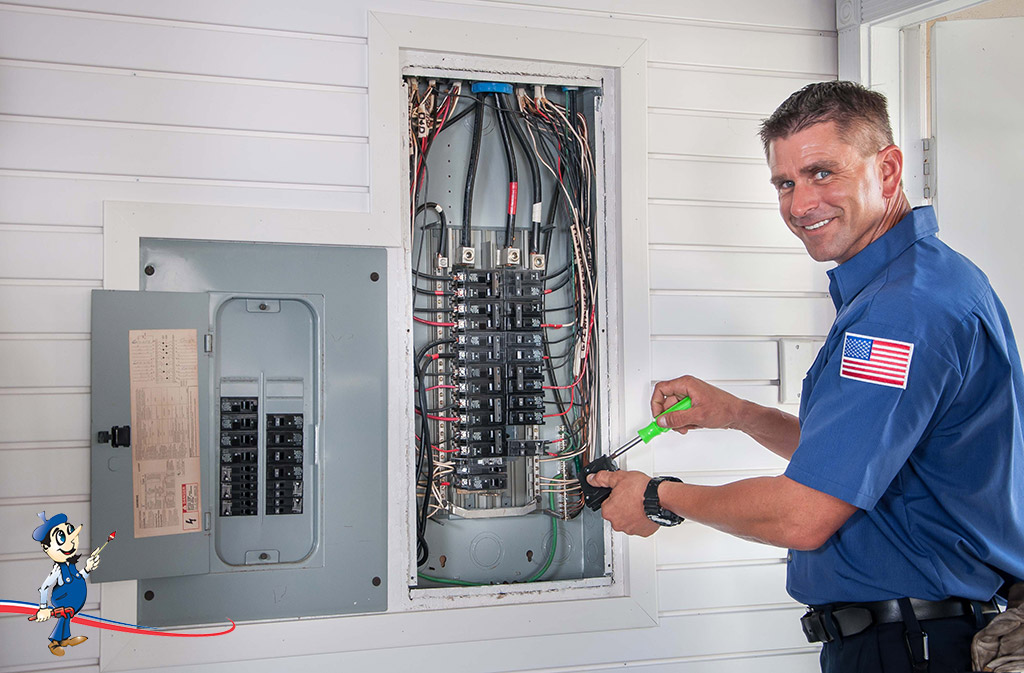 Coral Gables Electrical Services
The electrical system in your home or business is the heartbeat of your property. Without it, most of your major components and systems wouldn't work, and if there is complications with your fixtures or wiring, it could be incredibly dangerous. ​​​​​​Don't neglect your Coral Gables homes electrical systems, trust our expert team of electricians to repair, replace, and install any components that require immediate attention.
Electrical services we offer in Coral Gables:
Coral Gables Drain Cleaning Services
As much as you rely on plumbing and water service coming into your home or office, you'll equally rely on your draining systems to remove wastewater. When those drain systems fail, it can be devastatingly damaging, especially if sewer flow backs into your home. Drain services in Coral Gables are a top priority for the trusted team at Art Plumbing, Air Conditioning & Electric. We know drains, so you don't have to worry about them. From sewer line repairs and trenchless pipe repairs to backed-up floor drains and toilets, we can get the water flowing again – away from your property.
Call us for any emergency drain cleaning services, and rely on our professionals for inspections, regular maintenance, and sewer line repair.
Drain cleaning services we offer in Coral Gables:
Coral Gables Air Conditioning, Plumbing, Electrical, & Drain Cleaning Services Company
We're Coral Gables' most trusted partner for both residential and commercial AC repair, plumbing, electrical, and drain cleaning services.
Art can fix it! And we've been the team to call since 1983.
Give us a call today at 1-800-475-1504 to schedule your service.​