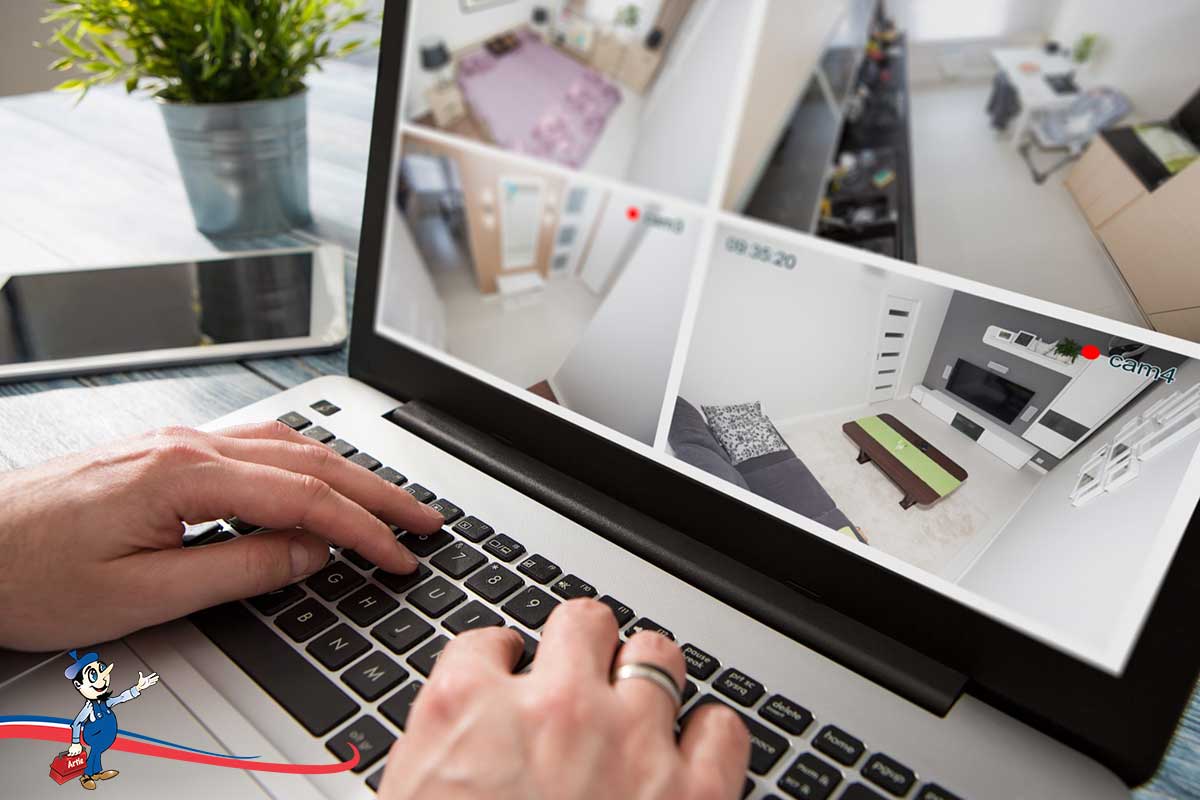 Reading Time:
3
minutes
We have a new offering among our ranks – to add to our list of electric services, we now offer security camera installation. One more way that we have grown to meet the needs of every house and home.
Security Camera Installation Rounds Out Our Product Offering
At Art Plumbing, AC and Electric, we pride ourselves in ensuring that your home is secure by providing maintenance and upgrades that protect you against wear and tear issues, weather issues, risks from faulty products and installation, and we are pleased to now be able to include safety from human threats as well. Our latest offering of security camera installation, with an array of product options, allows you to choose the level of safety that suits the needs of your home.
Preventing Strangers In Your Home In More Ways Than One
This new product offering means that further security is available to you as we become a team of professionals that can cater to every household need. On top of reducing the threat of invaders, you will also be eliminating the need to ever have strangers in your home for installations and improvements – which can be a security risk on its own.
Security Cameras Are A Thorough Safety Feature
Security camera installation is invaluable in protecting against home invasions. Statistics show that a large portion of home invasions happen through forced entry. This risk can be highly reduced by placing cameras at various points in the home. Home invaders take advantage of entrances that are less visible from the road or inside the home – places with minimal foot traffic. Making these spots more visible can be a deterrent but can also buy you valuable time by giving you a fair warning of impending danger. Some of the products we offer, such as Ring Doorbell, will also allow you to have access to the camera footage from your phone.
Options Around The Degree Of Security
A great upside of security cameras in your home is that there are options that cater to the degree of safety you would like to add, or feel is necessary. You can decide how many cameras might be needed, where they would be situated, whether you would like the feed to be recorded or not, and whether the feed should include audio and visual elements.
Professional Input When Installing Cameras
When making the decision to install cameras, ask yourself what kind of surveillance you need, and why you need it. It also helps to have the guidance of a professional installation team. You can discuss with us where the best spots for cameras would be after we have done a thorough check of the perimeter of your home. Decisions like whether or not the cameras should be visible or hidden can also be discussed.
Professional Camera Installation Prevents Other Hazards
Speaking of having the assistance and guidance of a team of pros, it is important in the installation of security cameras. The process involves electrical work and wiring that will reach many parts of your home. It is technical and requires a level of skill to be done right. Electrical jobs can easily become a hazard if taken on by someone without specialized training. The inclusion of cameras is a safety element against human threats, and it would be unsuitable for the installation to become an electrical threat instead.
If you are looking to take your home to the next level of safety and would like to install cameras as an invaluable precaution against something that is often a very real risk, such as crime, give Art Plumbing, AC and Electric a call at 1-800-475-1504 to discuss options and costs involved.