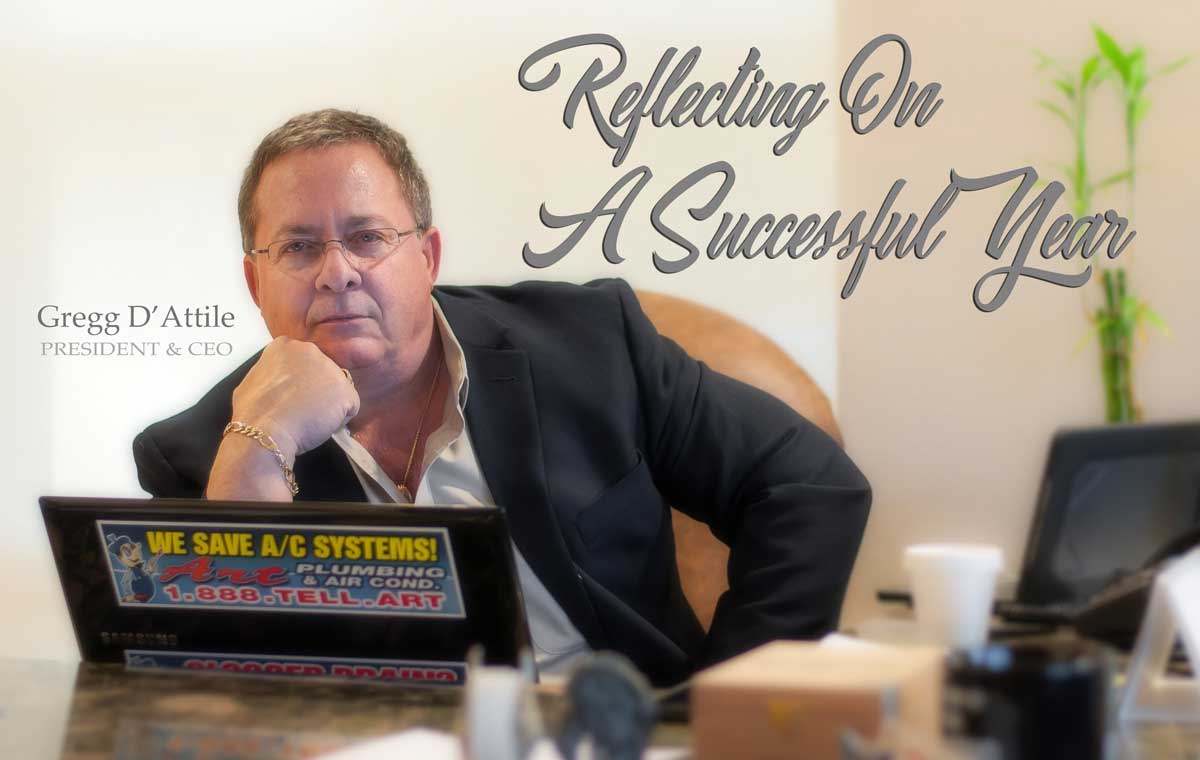 Reading Time:
2
minutes
Well it seems that history is destined to repeat itself. Last year around this time the big man came in my office and asked if he could send a message to my faithful readers and it has happened again. I am not one to say no when the owner comes in and asks to take over for a bit, so without further pomp and circumstance I give you the man that started it all back in 1983, El Jefe Grande Gregg D'Attile. I will see everyone next year. -House Whisperer out!!
WOW how times flies, I can't believe it's the end of 2018 and we are on our way to a new year! Heck, the whole 1999/2000 Y2K year roll-over fiasco seems like a short time ago and here we are almost twenty years later. In 1999 all the talk was about planes and elevators dropping to the ground and how everything computer based was going to grind to a halt. Today we are talking about "AI" or Artificial Intelligence and same day on-line ordering and delivery. Google, Amazon, Facebook… just murmurs twenty years ago. Time and technology are amazing. The biggest taxi cab company on the planet doesn't even own a taxi cab!
Here at Art we have changed our computer operating system at least four times and with our newest operating system, our customers get a text message with the technician's picture and you can track his route. Our dispatchers have quality scores of which technicians match up with the best tasks, we track our trucks with GPS and if the technician in the field has a question he can have a video conference with his manager or another technician to determine the best solution for the problem.
We know change and technology are inevitable and we must embrace and harness the technology available for us to deliver the highest quality customer experience at the most efficient level of service. We are always looking for ways to deliver the very best. We foresee many changes ahead as we move along into the future. Maybe one day we'll see drones delivering parts to our technicians, or 3D mobile printers to make some of the parts right at your door step. Maybe one master technician back at our office with four monitors directing four junior apprentice technicians in the field.
The past year has been a great experience for Team Art as we have grown and delivered on our mission to provide world class service to every Art Plumbing, AC & Electric client. By the time you read this we will be very close if not past 8,000 FIVE Star Reviews, an amazing feat for a local service company. I congratulate all the hardworking and dedicated Purpose Partners here at Team Art. Eight-thousand FIVE STAR Reviews is a tremendous accomplishment and I salute and thank all of them.
Whatever the future holds for us you can rest assured that Art Plumbing AC & Electric will be doing everything possible to deliver a top-quality experience to you at the most efficient cost possible. As we grow and train our team of Purpose Partners the next generation of the D'Attile Family is in training with my two son's Matthew and Christopher bringing youth and longevity to our success.
Remember, "Art Is There With What YOU Need…Art Can Fix It"
Gregg D'Attile
President & CEO