Biscayne Park / Biscayne Park Village Air Conditioning, Plumbing, Electrical & Drain Cleaning Services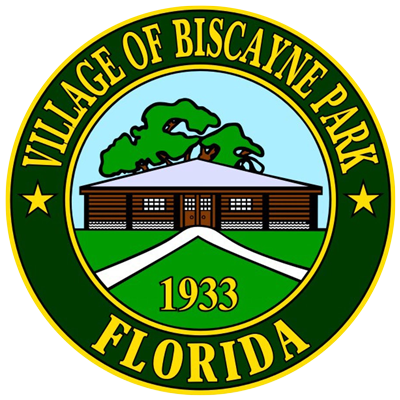 Just 10 miles North of Miami sits the picturesque landscapes of Biscayne Park Village, a smaller, relaxed community surrounded by the Miami shores. The historic community has a rich history, dating back to the early 1920s, and the beauty of that history can be seen in the craftsmanship of the original log cabin, now the center of Biscayne Park Village.
For homeowners in Biscayne Park, maintaining their homes and property is vital to enjoying all that South Florida life offers. A well-functioning home is a haven of comfort and convenience where the intricacies of daily life seamlessly come together.
Whether you're a lifelong resident or a newcomer to this inviting community, understanding what is available for AC repair, plumbing assistance, drain cleaning, and electrical services in Biscayne Park Village is the first step toward ensuring your home remains the oasis of comfort it should be.
Schedule Service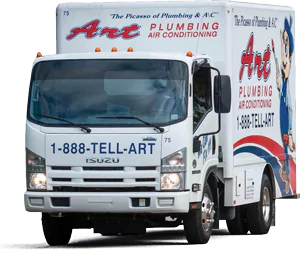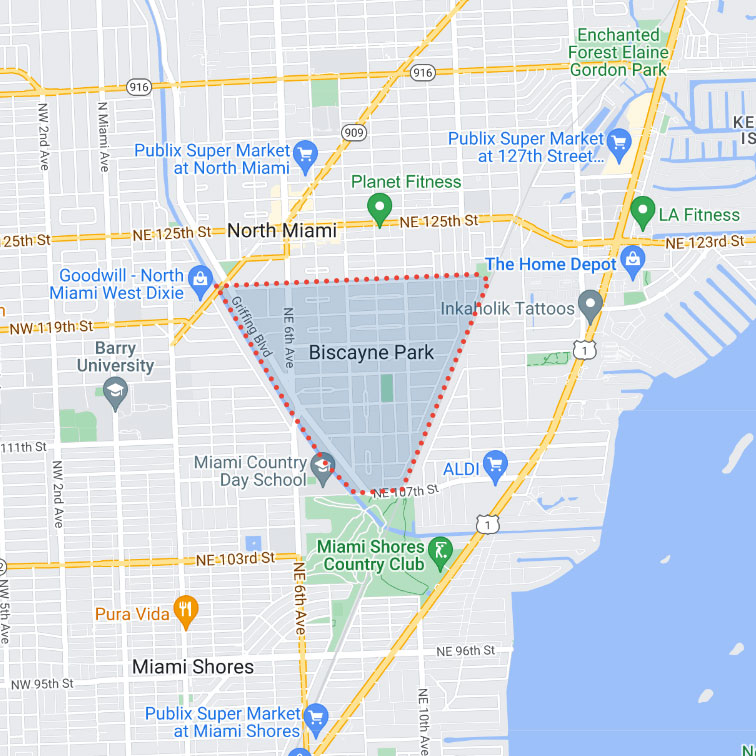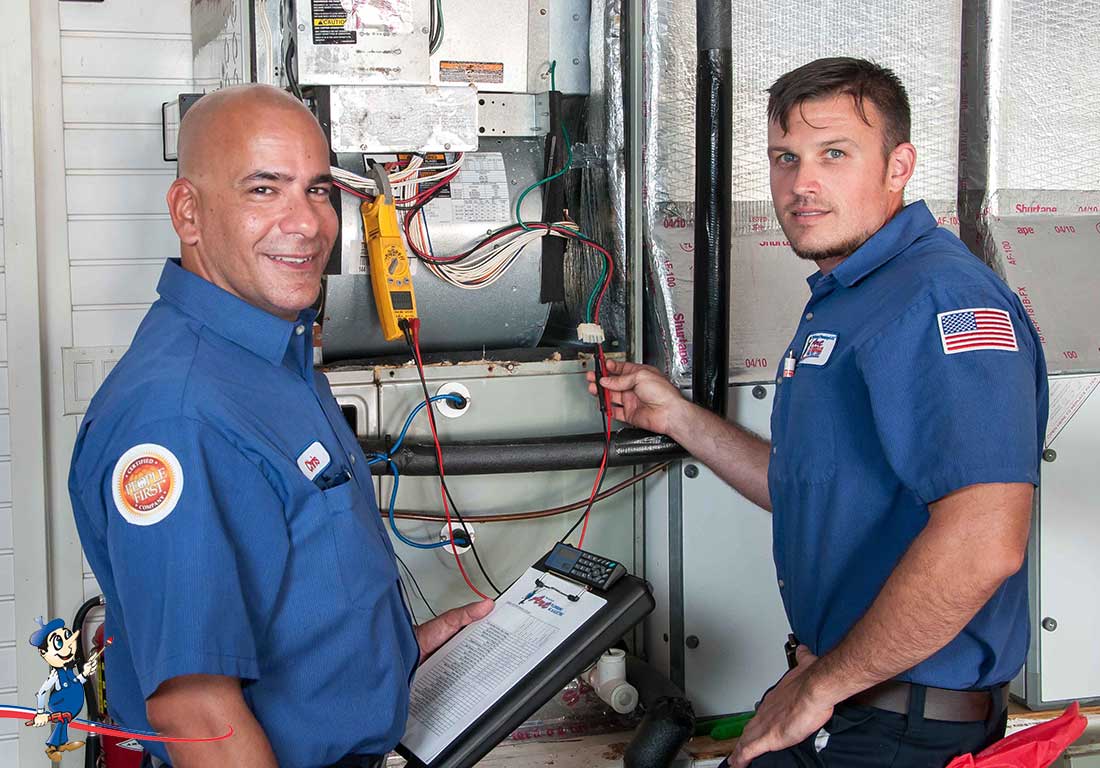 Biscayne Park AC Repair Services
Our AC services encompass a range of maintenance, repair, and installation tasks designed to ensure the efficiency of your AC unit. In Biscayne Park, where the climate demands dependable cooling solutions, reliable AC services are essential to ensure comfort and well-being. Whether you need regular maintenance to keep your system efficient or urgent repairs to restore cooling, partnering with experienced HVAC professionals is the key to a relaxed and comfortable living space. Here's a breakdown of the different aspects of AC services we offer:
Routine Maintenance: Regular maintenance is crucial to keep your AC system running smoothly. Our technicians perform tasks like cleaning or replacing air filters, checking refrigerant levels, cleaning coils, lubricating moving parts, and ensuring all components function optimally. Routine maintenance prevents breakdowns, enhances energy efficiency, and prolongs the system's lifespan.
Repairs: AC systems can experience issues over time. Normal wear and tear, electrical issues, or part failures are due to wear and tear, electrical problems, or component failures. Our team of expert HVAC technicians diagnose and repair issues such as inadequate cooling, unusual noises, leaks, faulty thermostats, and more.
Installation: When it's time to install a new AC system, whether in a new construction or as a replacement for an old unit, we're here to help. We calculate the appropriate cooling capacity for your space, assist you in choosing the right type of AC system (central, split, ductless, etc.), and install all components correctly for optimal performance. As part of our AC repair services in Biscayne Park, we are skilled with AC unit upgrades that align with your comfort preferences while reducing energy consumption and utility costs.
Emergency Services: AC breakdowns can occur unexpectedly, especially during hot weather when your system works overtime. We offer emergency repair services to restore cooling quickly, minimizing discomfort and inconvenience.
Indoor Air Quality Improvement: HVAC units work best when your home is adequately sealed and protected from outdoor contaminants. As part of our comprehensive AC services, we provide many options for improving indoor air quality, including:
Air Infiltration Testing
Indoor Air Purifiers
Mold Remediation and More
These additions help remove allergens, pollutants, and pathogens from the air, creating a healthier living environment.
AC services we offer in Biscayne Park:
Biscayne Park Plumbing Services
An often overlooked aspect of home and property ownership is the plumbing. While other maintenance issues are more obvious, plumbing problems can go undetected for a long time, sometimes resulting in major problems. Our team of friendly, qualified, and professional technicians is here to help with all plumbing services in Biscayne Park.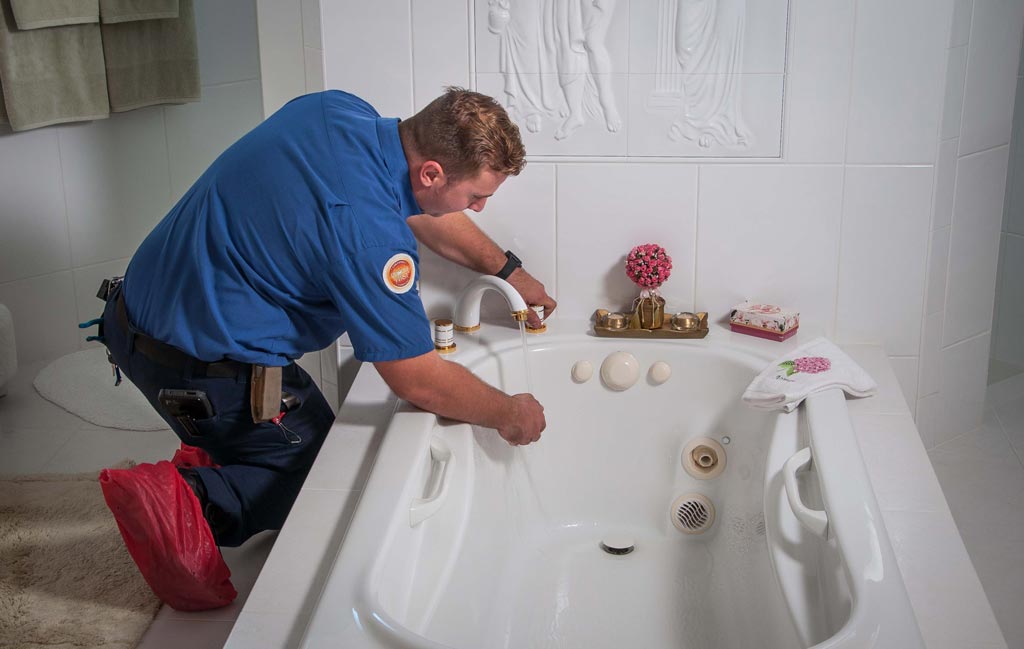 Pipeline Repair and Replacement
Over time, pipes can break down from everyday use. If you're experiencing a sudden, unexplainable increase in your water and sewer bills or struggling with clogged or slow drains, we can help.
Leak Repair
Some leaks are noticeable immediately, but others can hide between walls or under concrete. If you detect or suspect a leak, give us a call. With over 40 years of experience, we are qualified to provide our expertise for any leak issues your home may have, including slab leak detection.
Sewer Repair
Technological advancements mean sewer repair is less invasive than it was decades ago. Our technicians use state-of-the-art imaging technology to detect the root cause of your sewer woes without digging up the whole backyard.
Plumbing Fixture Installation
Whether it's time for a bathroom or kitchen upgrade or you're building something brand new, we have decades of experience with installing:
Dishwashers, Washers, and Dryers
Garbage Disposals
Kitchen and Bathroom Sinks
Bathtub and Shower Installations
Gas and Odor Detection
When you have an odor you can seem to get rid of, it's time to call us. Gas leaks can occur for many reasons, but it's always better to rely on professionals to locate and repair the issue. We use smoke testing to pinpoint the source of unpleasant odors caused by undetected gas leaks.
Flood Protection Systems
Utilizing advanced technology, our team is certified to install flood protection systems. With this technology, you can enjoy peace of mind because it provides flood protection from all potential sources (washers, sinks, toilets, etc.) while also monitoring water usage. Installing a flood protection system and the high-tech capabilities offer remote emergency shut-off, so everything is easily manageable even if you're out of town.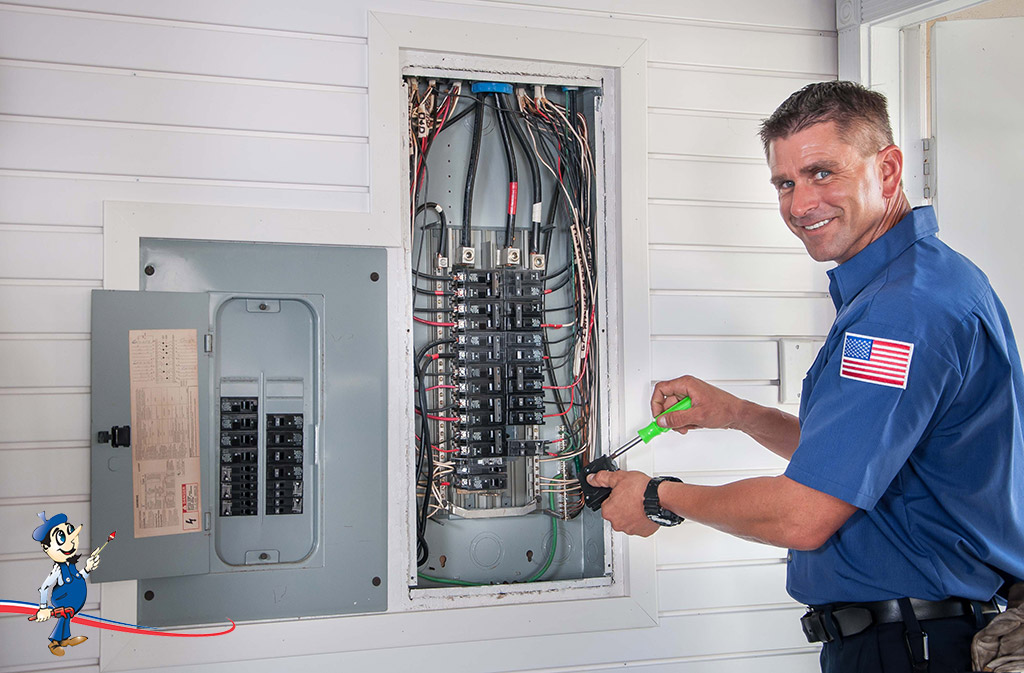 Biscayne Park Electrical Services
Whether you're a long-standing resident or a newcomer to Biscayne Park, understanding the breadth and depth of electrical services available from our expert electricians is vital to keeping the lights on, day and night.
Electrical Repairs
These services typically involve diagnosing and fixing electrical problems in homes and businesses. This can include repairing faulty wiring, outlets, switches, circuit breakers, and electrical panels.
Electrical Installations
We offer installation services for various electrical components, such as ceiling fans, light fixtures, electrical outlets, and new circuits.
Electrical Upgrades
Older homes may require electrical upgrades to meet modern safety and energy efficiency standards. Our comprehensive electrical services in Biscayne Park Village include upgrading wiring, panels, and other electrical systems to improve safety and energy efficiency.
Electrical Inspections
Regular electrical inspections can help identify potential hazards and ensure that a property's electrical systems are up to code. We inspect both commercial and residential properties.
Lighting Solutions
Are you looking to upgrade or replace indoor or outdoor lighting? We can help design and install indoor and outdoor lighting systems, including energy-efficient LED, landscape, and security lighting.
Smart Home Integration
Our team can help integrate smart home systems, including installing smart thermostats, lighting controls, security systems, and home automation solutions.
Energy Efficiency Services
We offer energy-saving solutions such as LED lighting retrofits, energy-efficient appliance installations, and recommendations for reducing electricity consumption.​​​​​​
Electrical services we offer in Biscayne Park:
Biscayne Park Drain Cleaning Services
When the steady flow of water down the drain suddenly grinds to a halt or, worse yet, begins to retreat with an ominous gurgle, it's a sign that you may need the expert assistance of drain clearing services.
Our technicians have the experience to tackle even the most stubborn blockages, whether a kitchen sink clogged with remnants of last night's dinner or a shower drain choked with hair. We employ various techniques, from hydro-excavation to hydro-jetting, all with the singular mission of restoring your plumbing system to its unobstructed glory. Drain cleaning services in Biscayne Park are only a call away.
Drain cleaning services we offer in Biscayne Park:
About Art Plumbing, Air Conditioning, & Electric
We are the premier plumbing, air conditioning, and electric services providers in Biscayne Park Village and across South Florida. We offer residential, commercial, and multi-family services, making us industry-leading experts capable of repairing, replacing, or elevating your home or business.
We proudly serve the residents and business owners of Miami-Dade, Broward, and Palm Beach Counties and are eager to work with you. Schedule your services with us today and see why we are the most trusted name in home repair, maintenance, and installation services.