Reading Time:
2
minutes
Nexstar Network® is pleased to announce that Art Plumbing, AC & Electric has been ranked as a top-performing member company in customer satisfaction. More than 150 plumbing, heating, cooling and electrical contractors across North America participated in the annual online survey.
Coral Springs, Florida, September 22, 2015 (Newswire) – "Customer satisfaction is so much more than providing outstanding service, it's about delivering an exceptional experience during the sales process and beyond," stated Gregg D'Attile, President and Chief Operating Officer of Art Plumbing, AC & Electric. "As a customer-centric company where customer satisfaction is our number one priority, we are constantly striving to ensure that we deliver consistent, excellent customer service. We do what's right for our customers, focusing on solutions that are in their best interests, while maintaining a reputation for service, quality, and reliability that is unmatched in our service area. Art Plumbing, AC & Electric is honored to be awarded this distinction from Nexstar."
Customer interaction and satisfaction are key elements of the industry and a critical part of a service provider's growth and longevity. Art Plumbing, AC & Electric was successful in key moments of truth in the customer experience, including scheduling convenience, courteous and respectful service, and a likelihood the customer would recommend the contractor to family and friends.
The Customer Satisfaction Survey was carried out by Nexstar's strategic partner, ReviewBuzz, which collected data from all participating Nexstar members between February 3 and May 29, 2015. ReviewBuzz does not include reviews in the survey results.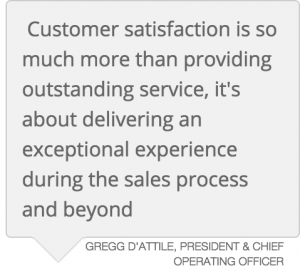 Nexstar Network offers employee engagement, financial and customer service surveys to its members on an annual basis. Nexstar believes these provide invaluable information for the overall success of any company.
ABOUT ART PLUMBING, AC & ELECTRIC
Established in 1983, Art Plumbing, AC & Electric is South Florida's premier residential, commercial and industrial air conditioning, heating, indoor air quality, plumbing, electrical, and irrigation service provider. The Company sells, services, repairs and installs plumbing, heating and air conditioning systems throughout Broward, Palm Beach and Miami-Dade Counties. From routine repairs and maintenance, to emergency services, to expert equipment installation and replacement, the Company's services are backed by a 100% satisfaction guarantee, and an award winning team of licensed plumbing and HVAC professionals. For more information on our Company, please visit our website at www.artplumbingandac.com.
Nexstar Network® has been a trusted partner in helping nearly 500 independent residential service contractors improve their businesses since 1992. Nexstar members benefit from comprehensive business training, proprietary processes and systems, and dedicated business, call center and marketing coaches. For more information please visit www.nexstarnetwork.com, via Facebook, Twitter, or our blog, www.nexstarnetwork.contractors