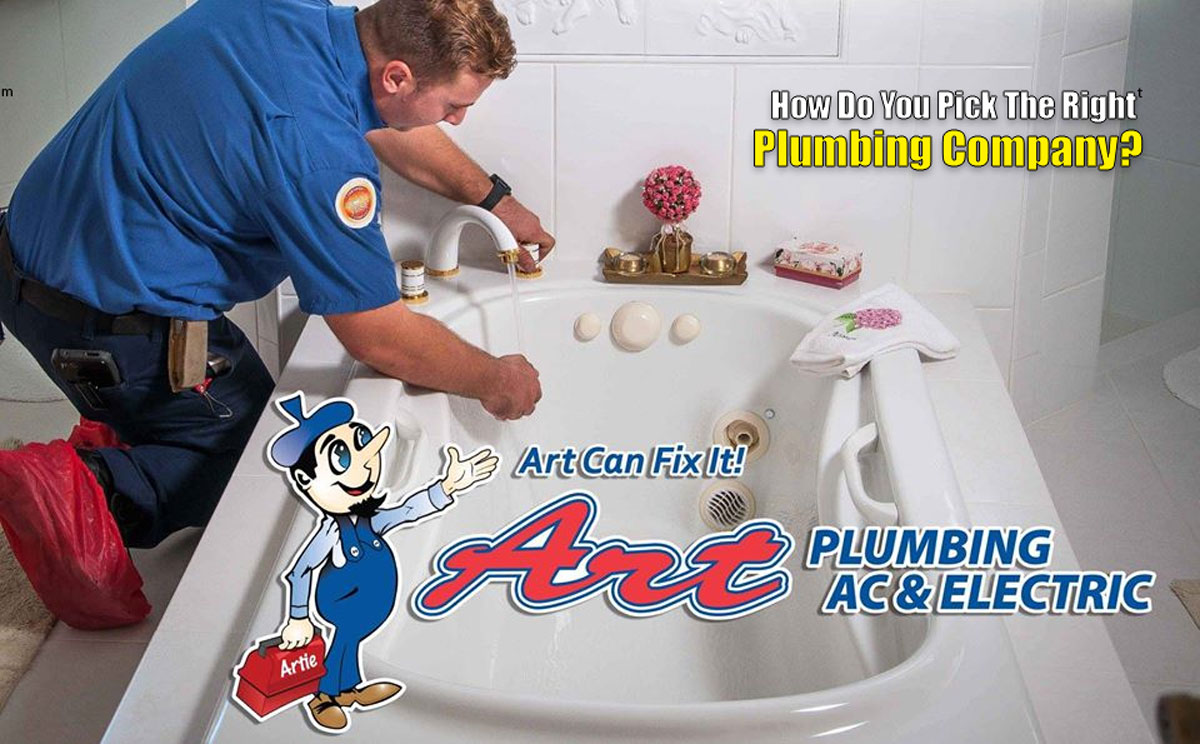 Everyone needs and wants a trustworthy and reliable plumbing company they can contact in times of need. It's tricky knowing whether you're calling the right plumbing company for the job or not. You never know if they will complete the repairs properly or if they will be careless and damage other items in the process. Always be thorough when searching for someone to work on your plumbing.
Never hire the first plumber that you come across. Whether you're asking friends, family, or searching online, you always need to do more research about the potential companies. Here are a few handy tips.
The Company Must Be Licensed Correctly
When you're trying to pick a plumbing company, one of the very first things that you should look for is, do they have the correct credentials and licensing to do this job?
The company you choose should be licensed by the state they are working in. When researching, it's recommended that you check if the company is a member of any trade organizations. Companies that are members are often at the top of their game with plumbing regulations and updates.
Look At The Presentation Of The Employees & Experience
When a plumber takes pride in their appearance, they'll take pride in the work they do. A good presentation of employees also reflects very well on the plumbing company that they are employed by. It sends the message that the plumbers have good attention to detail, are neat, and won't leave a big mess behind once the job is finished.
Experience is always a must have when it comes to plumbing companies. It's even better when you know that the company you choose is keeping up with all the current trends, advancements, and regulations in the industry.
Acquire At Least Three Reliable Recommendations
These recommendations can come from friends, family, or even online, as long as you're able to see that the plumbing company has at least three good recommendations. The more good recommendations a company has, the more peaceful your mind will be when hiring them.
Ask Friends Or Neighbors About What Companies They Use
Asking your friends or neighbors about which companies they have used is an excellent way to find out about different plumbing companies. They will also have had first-hand experience with that company. If a company's name is mentioned a few times, it's more than likely that they have worked hard to earn that trust and respect.
Know What Type Of Problem You Have
Many plumbing companies offer different services including repairs, maintenance check-ups, and installation of various plumbing systems and appliances. Some companies specialize in one or two areas, while others offer all types of services.
Make sure to contact the plumber that is best suited to your plumbing needs. Be sure to explain your plumbing issue before bringing them to see the issue.
Find A Plumber Before It's An Emergency
A good idea is to look for a reliable plumber before you find yourself with a plumbing emergency. Waiting until it's happening may cause you to hire the wrong plumber for the job. Always do some research before you hire anyone, even if it's an emergency.
Ask The Plumbing Company About Pricing, Quality, & Warranties
It is always a good idea to ask potential plumbing companies about their prices, warranties, as well as the brands and quality of equipment, fixtures, and pipes that they use. Some companies have hidden costs, so asking about pricing will help you to find out about them upfront and you won't end-up paying more than you thought.
As the customer, you should be comfortable with the quality that you'll be receiving from the plumbing company you choose. Most plumbing companies will also have warranties on their labor, parts, and service. Sometimes a material's warranties will be longer than the service's warranty.
Plumbing Companies In Coral Springs
Trying to find the best plumbing company can be very tricky but rewarding when you find the right one. If you would like to know more about our plumbing services, talk to our specialists at Art Plumbing, AC & Electric – we have all the answers! Call 1-800-475-1504 today to schedule a consultation.