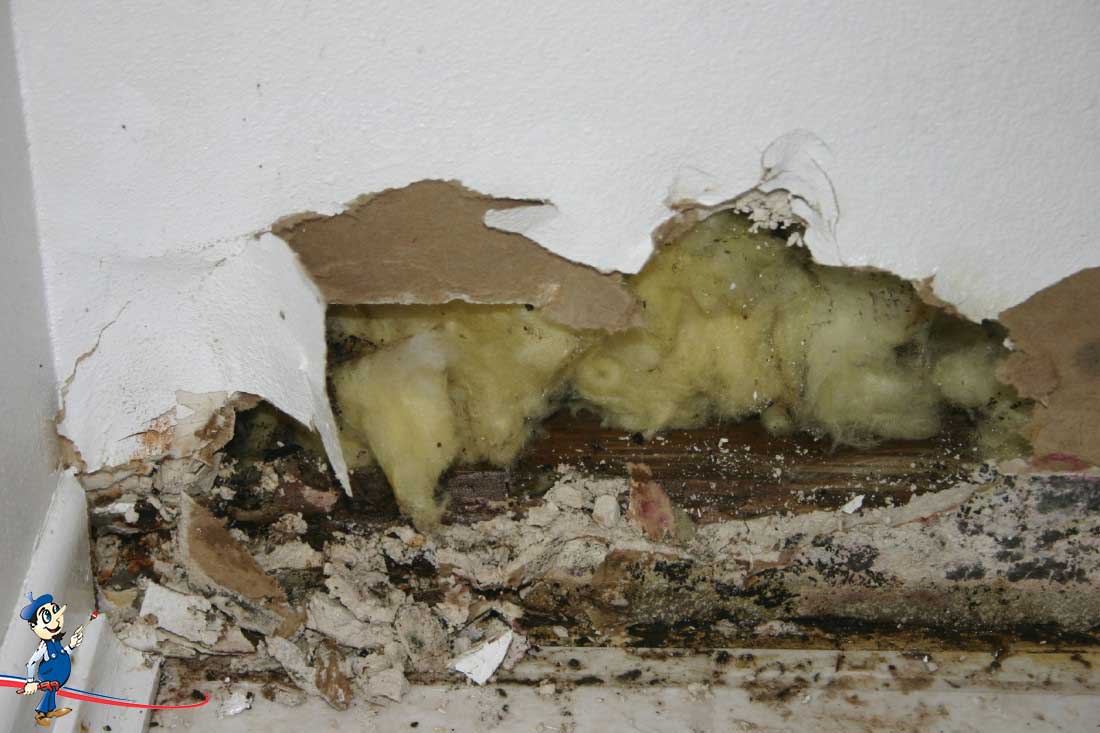 Reading Time:
3
minutes
If you are struggling with mold, the first thing you will need to understand is the difference between mold removal and mold remediation. Understanding this difference will help you make the right choice for your home and family.
Early Signs of Mold
Issues with allergies are usually the first sign of mold forming. Common allergic symptoms include sneezing, sore eyes, headaches, a scratchy nose and a stuffy head. The second early warning sign is the presence of a musty odor, which is usually followed by the presence of mold spores. If you have had any water problems, such as flooding, condensation, dripping pipes or leaking roofs due to storms, it is highly recommended that these issues be addressed and a mold inspection completed.
Types of Mold
Mold is a type of fungus, which is present everywhere. It is important to understand the different types of molds in existence. Harmful molds fall into three types. Allergenic molds can cause and produce allergic reactions. Pathogenic molds cause health problems in those who already suffer from acute illnesses, or already have compromised immune systems, such as people suffering with asthma, HIV/Aids or autoimmune diseases. Toxigenic molds produce toxic substances, or deadly health conditions.
Health Risks Related to Mold
The most common health problem related to mold is allergic reactions. Mold can also cause problems with your respiratory and immune systems, which take the form of respiratory infections and asthma. Long term exposure to mold can cause nasal and sinus congestion, irritation of eyes, coughing, throat irritation and sneezing.
Other types of mold conditions are fungal infections. Fungal infections from mold can infect sinuses, digestive tract, lungs and skin. Mold-induced hypersensitivity is caused by inhaling mold spores. The most common side effects are a runny-nose, watery eyes, coughing and asthma attacks. Mold can also cause hypersensitivity pneumonitis, which cause the alveoli of the lungs to become hypersensitive, and causes symptoms such as fever, chills, swelling and headaches to manifest. In more severe cases, symptoms develop into fatigue and severe weight loss and reduced lung function.
Exposure to the most dangerous types of mold, such as black mold, can cause nausea, vomiting and bleeding of the lungs and nose. Mold related illnesses can be treated by nasal corticosteroids, which helps treat inflammation of the respiratory system. Antihistamines, which can treat itching, sneezing, and runny noses. Montelukast tablets can be taken to block the action of leukotrienes, the immune system chemicals that cause allergy symptoms. A doctor should be consulted if you have any fears, or symptoms related to mold exposure
Mold Removal Versus Mold Remediation
When it comes to cost, mold removal is the cheaper of the two options. Mold removal is the process of removing mold colonies. This is done by cutting out, removing and replacing any affected material, such as drywall, carpet and wood. The problem with simply removing mold is that mold spores exist in the air and can attach to the replacement material.
Remediation of mold begins with a full mold inspection and damage assessment in order to detect mold, both active and dormant, and any hidden water sources. If mold is discovered, the area is put into containment. Containment occurs by creating physical boundaries, such as containment tents, and negative air pressure to prevent spores from spreading. During containment all fans, heating and cooling devices will be disabled.
Once containment has occurred, specialized air filtration equipment is brought in. This equipment ensures that mold spores cannot spread. Any existing water sources are then repaired, to prevent further mold growth. Mold colonies are then treated with antifungal and antimicrobial treatments. If damage is severe enough, or cannot receive this treatment, these materials are replaced. Any clothing or household items should also be cleaned as a precautionary measure. Indoor pets should also be bathed with antibacterial shampoos.
If you are experiencing the effects of mold in your home you should take care of it immediately contact Art Plumbing, AC & Electric for all your indoor air quality needs.