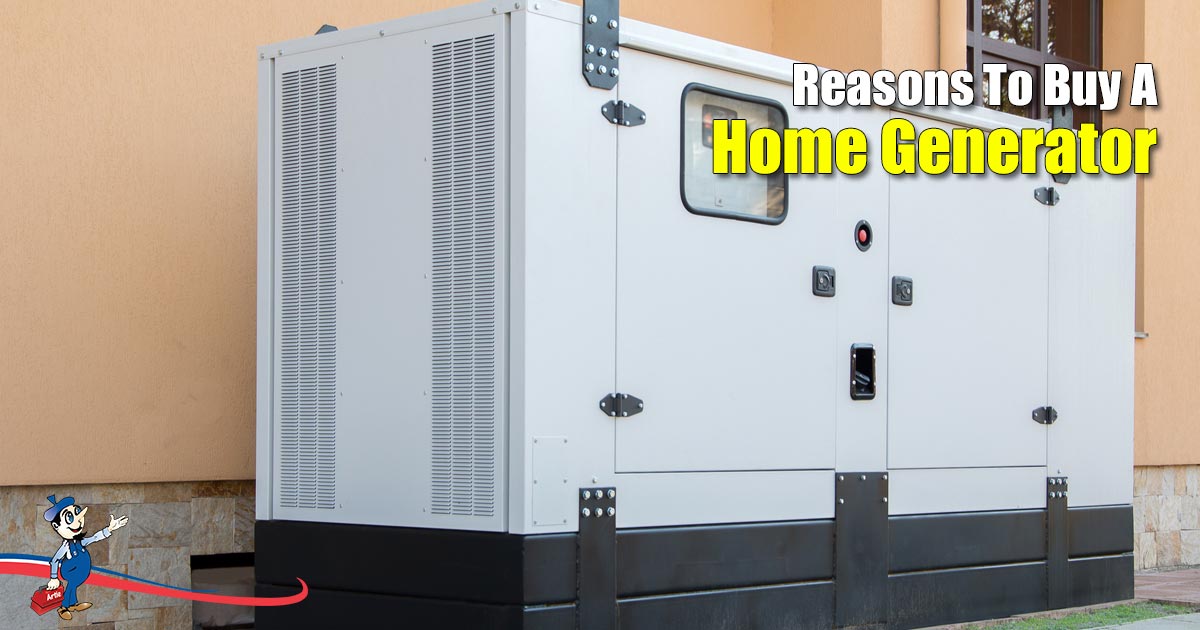 Electricity is one of those things we often take for granted. That is until we're left without lights, air conditioning, or refrigerators after a rough summer storm.
In today's world, staying connected makes all the difference, and extended power outages can severely affect our home lives, businesses, health, and well-being. Luckily, a home generator can save the day.
Why A Generator Is A Necessity
If you're new to Florida, you may not realize how important a generator can be. Here are some of the key reasons you might need backup power for your home or business.
Weather Woes

When hurricanes hit, they can hit hard. There's a high chance your home or business will be without power for a few days or even weeks at a time.

Business Must Go On

If you're self-employed or work from home, power outages can put a huge damper on business. Having a generator helps to alleviate the stress of catching up with "business as usual" during an outage.

Food Preservation

Food expires much quicker than you think, especially if your refrigerator is turned off.

The Department of Health offers a guide to food safety during power outages and recommends that your fridge should be cleared out within four hours of being without power.

Medical Needs

While going without power can be an inconvenience for some, it's a serious danger to those who need access to electrical medical devices and medications that require refrigeration.

You never know how long a power outage will last; being prepared for the worst is a necessity.

Home Comforts

Just because the weather outside isn't ideal, doesn't mean you have to sacrifice the comforts of your home.

Being able to keep your television on and your smartphones and laptops charged can make a world of difference when waiting for power to be restored, especially if you have young children in the home.

Your Home Uses Well Water

Water is a necessity, even more so than electricity. But with electricity cut from your pump and filtration systems, you will lose access to water that is safe to drink, and you may even lose access to water from your tap entirely.

Your Home Is Often Empty

If you think that an uninhabited home means you don't need to keep the lights on during a power outage, think again.

A home generator can help prevent flood damage and other weather issues by switching on remotely once the power is shut off. Your home will stay secure until it is checked by a professional.
Home Generator Options
There's no one-size-fits-all for generators. Every home is going to need a different amount of power for different reasons. The most important choice comes down to portable vs. home generators.
While home generators are easy to manage and can provide more power to your home, portable generators will help if you need to evacuate because of severe weather.
The power output of the generator must also be taken into account. If you want to keep your whole home running, air conditioning and all, you want to install a home generator.
At Art Plumbing, AC & Electric, we have decades of experience assisting Floridians in selecting and installing the perfect generator for their home. Don't hesitate to contact us with your AC and electric needs.