We'll Clear Any Drain – Only $99*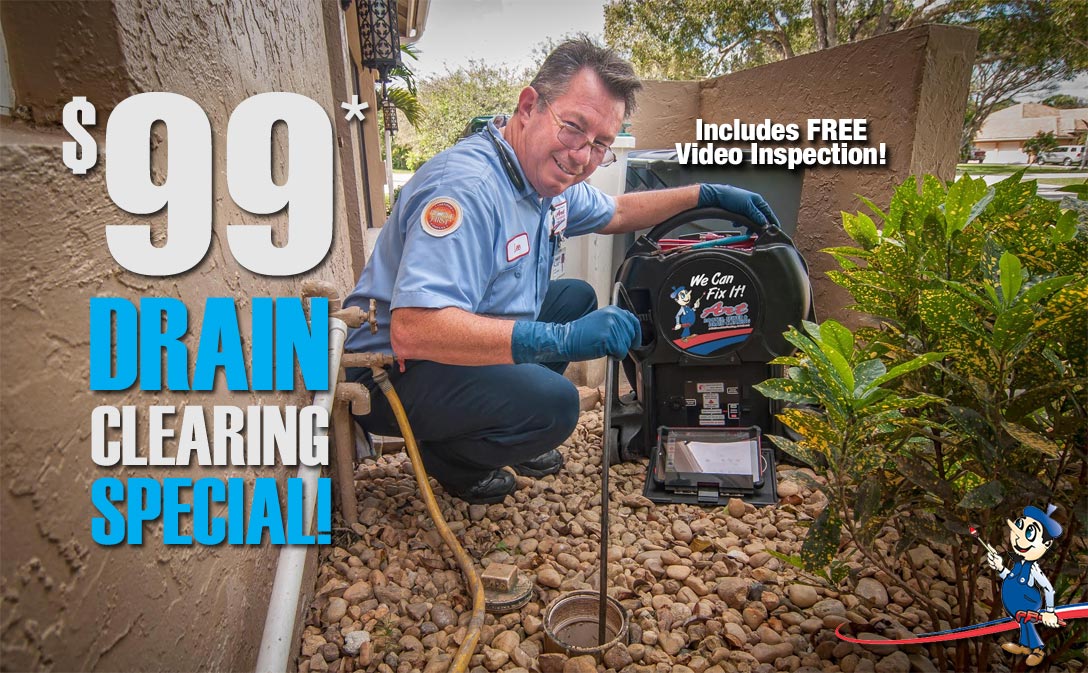 Clogged Drain Line? Stopped-up Sewer Main? Call the 24-hour drain clearing experts at Art Rooter, Sewer & Drain Cleaning! We'll clear any drain for only $99* — Plus there's NEVER an extra charge on weekends during regular business hours!
Whether it's roots in the sewer line, flushed objects, or broken drain lines, we have an experienced technician ready to handle it for you. Not only will we clear the stoppage, we can prevent it from reoccurring. We'll also provide a video inspection of your main sewer line so you can see what's going on down there.
Clean, courteous technicians
All the tools and training to get the job done right
Shoe covers & work mats to protect your home
Thorough clean-up of the work area
Follow-up to ensure that you are 100% pleased
One-Year Stay-Clear Guarantee
CALL ART TODAY at 1.888.TELL.ART (835-5278)
*Limited time offer. Cannot be combined with other offers, discounts or coupons. Up to 75 feet of cable for main drains; up to 25 feet of cable for smaller drains. NOT ALL DRAIN LINES CAN BE CLEARED – factors such as roots, broken pipes, shifted pipes and ultimately what materials are in the pipes affect attempted clearing results. We reserve the right to not service faulty drains or drains with reoccurring issues. Single family residence and residential customers only. Does not apply to rental/landlord-tenant property. Drain access fees may apply in certain circumstances. 90-day one-time additional stoppage clearing guarantee. Does not apply to commercial property. Valid only within our 24/7 tri-county service area. After hours service charges apply. Camera inspection not optional and must be completed during regular business hours within 24-hours of clearing stoppage. Some additional restrictions and exclusions may apply, call for details.