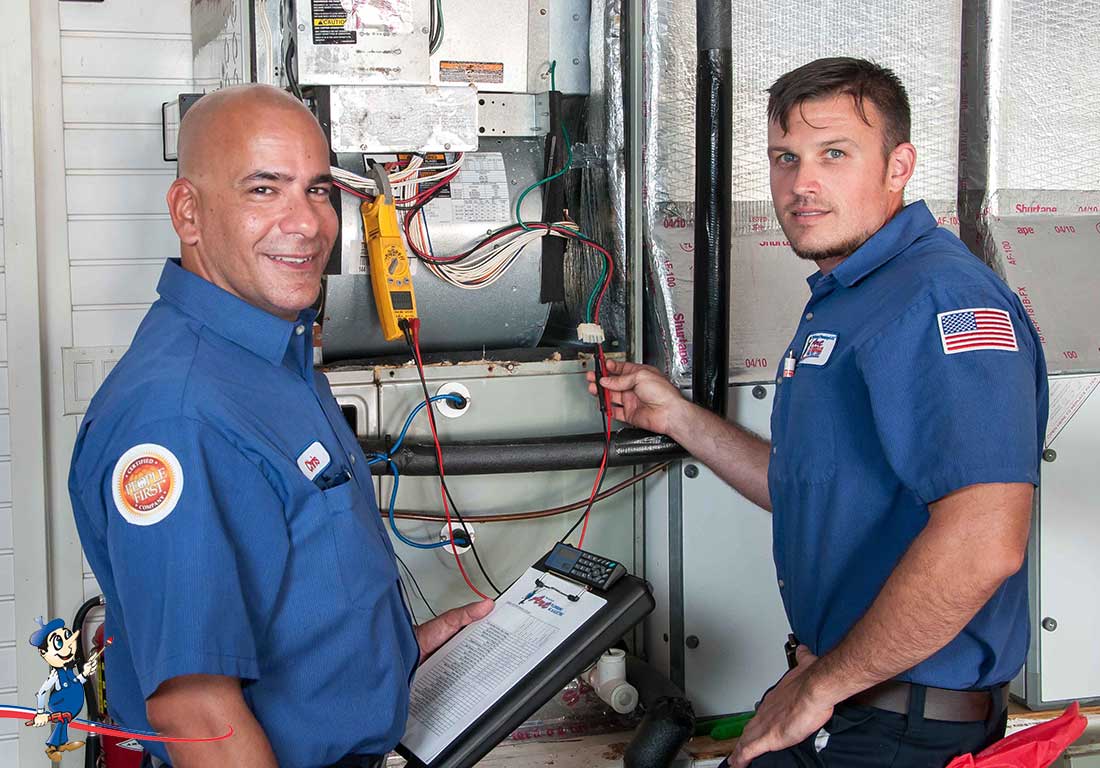 Reading Time:
3
minutes
Having an air conditioner in South Florida is as essential as having a refrigerator in your home. It is a simple necessity needed to get through the sweltering heat. Almost all homes, condos, and apartment buildings are already fitted with an AC. AC's typically last a good 10-15 years if they are properly maintained and looked after. Because of the widespread use of AC's, most of them are older models which are prone to breaking down, ineffective with cooling, or use a lot of electricity. In this instance, you may want to consider calling and air conditioning installer and having a newer AC installed, for whatever reason. Remember that installing any AC system should be performed by a fully-licensed HVAC professional. Even though the installation process is done by a qualified HVAC professional, there are a few steps that you can do as a homeowner to get started.
Step One: Finding the Right Air Conditioning Installer

There are many things to look for when searching for air conditioning installers. This may seem like a no-brainer, but there should be careful consideration that goes into choosing the best guy for you. If you have no idea where to start, the best place is probably recommendations from people you trust. Additionally, make sure you find an installer that is in your area or services the area where you live. There is no point in getting a recommended and amazing installer, only to find out that they don't service your area. Lastly, understand your budget and what you are willing to pay for the installation of your AC. Once you've narrowed down your list of installers to 2 or 3 people, call them and see which one suits you the most.

Step Two: Choosing the Best AC Unit for You

There are many different types of ACs that you can choose which all perform similar functions in different manners. The type of air conditioner that you decide to buy is dependent on what you want it to do and where you are planning on placing it. For example, if you require a unit that does both cooling and heating (unlikely in the South Florida weather), you might want to consider this over an AC that only has a cooling function. The place where the AC is installed is also important. If you are completely stumped on which option is better for you, ask your installer which one they recommend for the purpose you require it for.

Step Three: Preparing Your Home for the Installation

When locating the position for the outside unit, make sure that the place where the outside unit is installed is protected from the sun. Most of the outdoor units are already weatherproof, but sun damage can cause the AC to function at suboptimal conditions. Make sure that the large fan is pointing or facing away from the house and that there is enough space around the AC for all the wires. Trim away any shrubs or bushes that may get in the way. Additionally, the outside unit needs to be flat on the ground and made secure. This is to make sure that it doesn't fall over or tilt when there are strong winds.

Step Four: What to Do With the Old Unit

After you've had your HVAC technician replace your old unit for the new one, you're probably thinking you'll toss the old one out with the trash! No! This is illegal in Florida. AC units use a cooling chemical called refrigerant which can be very harmful to the environment. Older models have refrigerant that is ozone-depleting and emits greenhouse gases. It is advised that if your AC has run its course and you are looking to get a new one, the old one should be recycled. This can only be done once the refrigerant has been removed. DO NOT attempt to remove it yourself as it is a safety hazard and only trained professionals are aware of the regulations for removing and disposing of refrigerant.
If you are looking to have an AC unit installed or repaired, let one of our licensed comfort specialists at Art Plumbing AC & Electrical aid you, or give us a call at 1-800-475-1504 today!