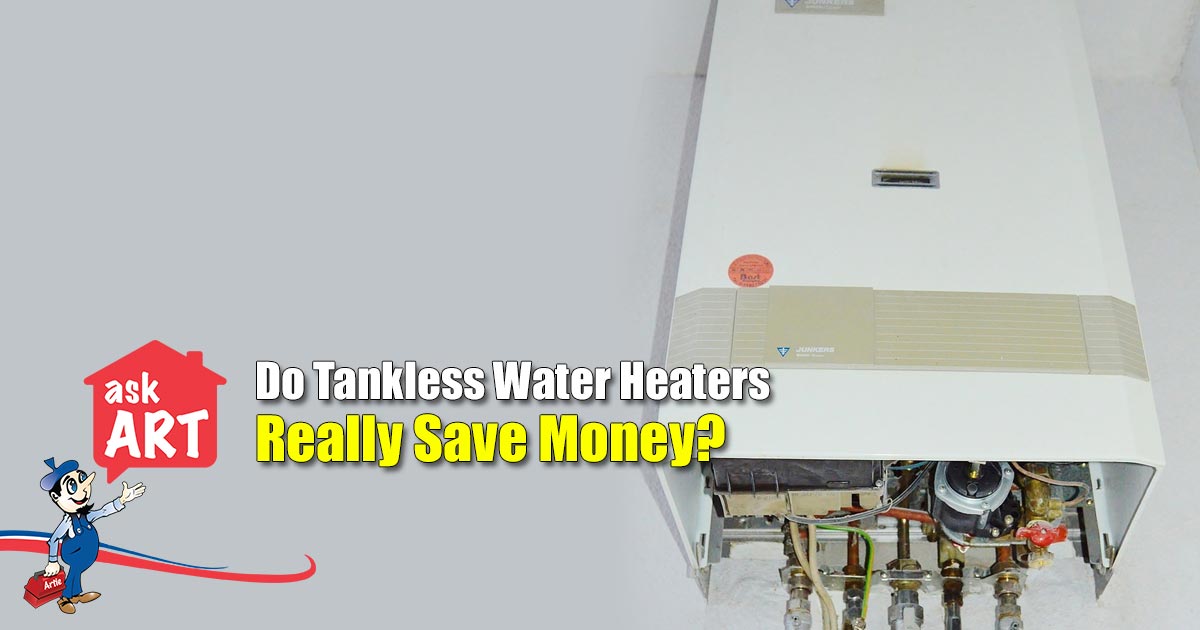 For many, there's nothing more relaxing than being able to take a hot shower or bath. Water heaters have come a long way from the days of boiling water over a fire to get clean and tankless water heaters have become a more popular way to supply a home with hot water.
While these water heaters can make use of either gas or electricity, it does have greater energy-saving benefits. The reason it is considered better for the environment is that it heats water on demand, instead of constantly using energy to keep water hot which is what traditional water heaters tanks do.
According to a study on residential water heaters by the U.S. Department of Energy, a water heater that utilizes gas can save homeowners just under $110 per year on their energy bill, that's approximately $9 a month. The same study also estimates that within a few years of owning a tankless water heater, the amount saved each year will have paid for the cost of the heater.
An electric heater does not save as much, approximately $4 a month but as every homeowner knows – every penny counts. Unfortunately, when it comes to the installation cost of tankless water heaters, you will need every penny. The cost of the heater itself is quite high, despite the perks it offers especially if your home needs to be modified to accommodate the new tankless heater system.
The Good and The Bad Of Tankless Water Heater Systems
Each heater has positives and negatives and a tankless heater is no exception. Some of the good aspects of a tankless hot water heater system include its energy-saving capabilities as its supply of "on-demand" hot water. This means you don't need to wake up early to beat other members of your household to the bathroom for a steaming hot shower and even if you do sleep in, you don't need to wait hours for the water to heat up again.
Tankless systems are also great if your home is not that big, as it takes less space than a traditional tanked system with the added benefit of not exposing your home to potential water damage if your tanked water heater does fail.
As for the negatives? A tankless system does require a lot more maintenance than a tanked system. The filtration system within a tanked heater differs from that of a tankless water heater, this means that a tankless system will have higher mineral levels in the water unless a water softener system is installed. Depending on the type of tankless heater, electrical or gas, your home may need to undergo a few minor modifications to allow your new tankless water heater to work safely and effectively. These modifications include electrical system upgrades or even the installation of carbon dioxide detectors.
Finding the Perfect Fit
A few other things that you need to keep in mind is what exactly you need the water heater for, is it for one specific bathroom or your entire home? What type of water heater between gas or electric is right for you and which one requires fewer modifications to your home when being installed? How long will the heater last and what warranty is in place to protect you if it should fail? How will maintenance be handled?
If you're considering purchasing a tankless water heater system for your home, it's best to get the advice from a professional and licensed plumbing team like Art Plumbing, AC & Electric. We will ensure that your home's water heater is suited to your specific needs and budget. For more information, call us today at 1-800-475-1504.