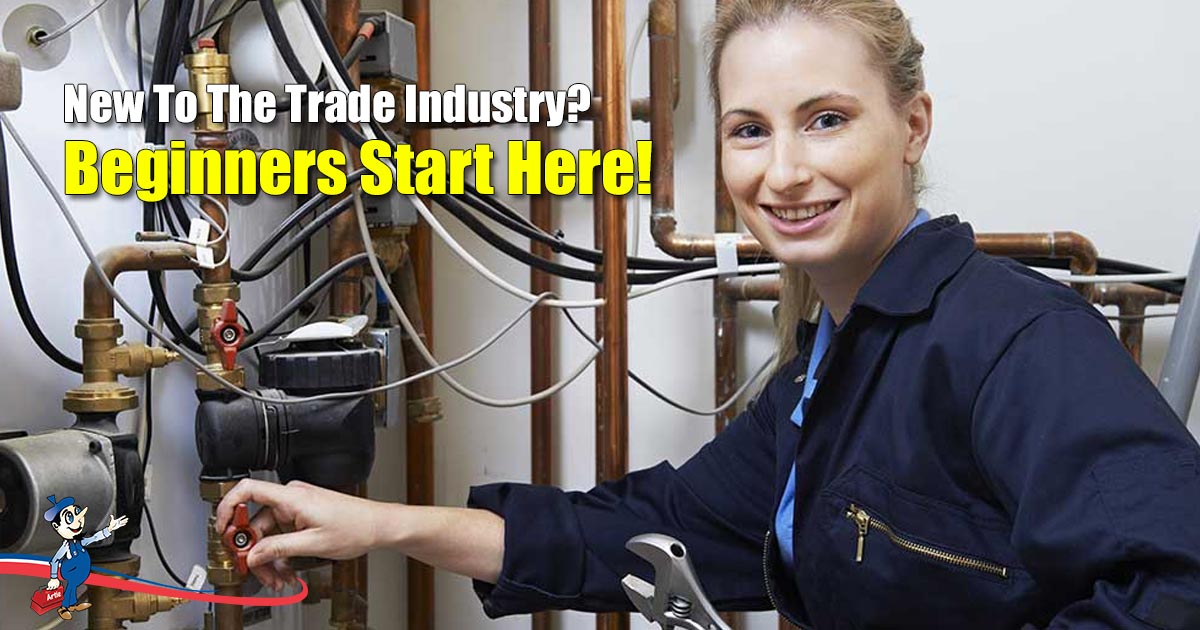 If you are considering a career as a tradesman, Art Plumbing, AC & Electric is the best place to start! For over 35 years we've been in the business of training and mentoring apprentices to become qualified and professional plumbers, electricians, and HVAC technicians.
Why Art Plumbing, AC & Electric?
As a trainee at Art Plumbing, AC & Electric, you will experience multiple benefits that make working for us so worthwhile. Here are just the top six reasons to start your trade industry career with us.
State Of The Art Equipment

Working for us means you will get to learn and use top-of-the-line equipment. Our trucks are fully-equipped "rolling warehouses" that have everything needed to complete a job and fix whatever problem you are called out to address.

Training And Growing In Your Field

Art Plumbing, AC & Electric is committed to ongoing education and will constantly provide opportunities for further study that will ensure our tradesmen are using the latest technology and equipment available. As an apprentice, you will automatically be kept at the cutting edge of your chosen field.

Earn While You Learn

If you'd like to be trained for your career without building up a mountain of student debt, Art Plumbing, AC & Electric is the way to go! We have a tried and tested mentorship program that gives you the opportunity to work with seasoned professionals and learn all the tricks of the trade. Our mentors are chosen for their dedication to bringing out the best in those training with them and will make sure that you qualify with much more than textbook knowledge.

Pick Your Field Of Expertise

With Art Plumbing, AC & Electric, you can choose which area you would like to qualify in.

Plumbing

As a plumber at Art Plumbing, AC & Electric, you will be continually learning the best practices for your trade, as well as gaining firsthand experience with water filtration systems, plumbing system installation, and all types of plumbing repairs.

Air Conditioning

Florida heat keeps our HVAC technicians busy! Our AC tradesmen deal with new AC installations, maintenance, and repairs as well as duct and attic maintenance. Our HVAC Technicians are Florida royalty because they keep people cool.

Electrical

If working with electricity sparks your interest, you can apply to join our team of electrical tradesmen. You will get to work residentially and commercially, covering every aspect of the trade: new installations, repairs, wiring, and safety systems.

Employee Benefits

One of the pillars that we've built our business on is to look after our staff so that they can look after our customers. With this in mind, we've established a strong family ethos here at Art Plumbing, AC & Electric and value each team member as part of the Art family.

Our staff benefits include Health Insurance, 75% of which is paid by the company. Your coverage will include Dental, Hospital, Cancer, and Accident plans. You will have a retirement plan of approximately 401k. You will have access to a vehicle, family benefits, and much more.

Family First

What sets Art Plumbing, AC & Electric apart from the rest is our strong dedication to family. When you become part of the team, you join a growing family of like-minded people. We also understand the importance of looking after your family at home and because of this, we limit the amount of on-call schedule time. You are also able to take time off for your family when needed. Our strong family values spill over into how we treat our clients as well. This means that all the work we do is with the aim of looking after their families are also taken care of.
Take A Step Into Your Future, Apply Today
Joining the Art Plumbing, AC & Electrical team means stepping into a family that will do everything to bring out the best in you. You will receive top-class education and will grow into a sought-after industry professional. Don't wait, apply today!