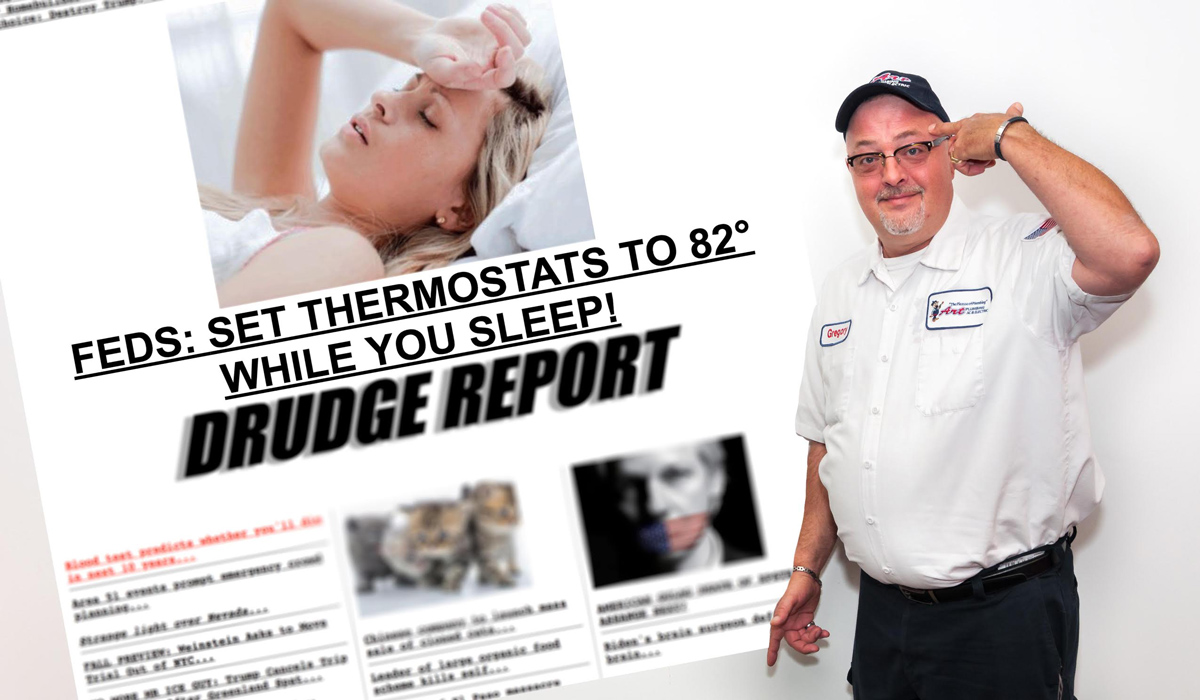 I have just read an article highlighting the new Energy Star recommendations on where to set your thermostat. I was shocked at what I read. The government group is recommending that you set your thermostat to 78 degrees when you are home, at 82 when you are sleeping and 85 when you are away. Have they lost their minds is my question. I agree that if you want to save the most possible money on your air conditioning costs those settings might work however other bad things will happen if you follow these guidelines. So, please don't.
Firstly if you let your house heat up to 85 degrees when you are away think about this for a minute, everything in your house has heated up to 85 degrees. The floors, the walls, the furniture everything in the house is now 85 degrees. At that temperature your air conditioner is going to have to work twice as hard to bring the house back to even 78 degrees if you can stand it that warm. This is not to mention the humidity issues you can create in the house at 85 degrees. I can't tell you the number of mold infested homes and condos I have gone into over the years. Almost every one of these bacterial filled Petri dishes I have walked into happened because of a lack of air conditioning. Mold growth is caused by excessive moisture inside a space. If your home is too humid for extended periods of time you could cause some serious mold issues.
Let's head back to your air conditioner for a minute, in a properly sized air conditioner one of the byproducts is dehumidification. If you let your home heat up to 85 degrees during the day that means the AC unit is going to try and pull more water out of the air. More water needs a place to go and this practice is likely to cause more problems with the drain lines backing up. Condensate floods are no fun, hopefully you have the correct safety devices on the air conditioner to shut it down if the drain does back up. If you don't have the right safety devices or they are not working correctly hotter houses could lead to water damage.
Moving on, I'm no doctor but I believe homes being kept that warm cannot be good for your health. I know people with breathing issues can't take higher heat and humidity levels. I can't believe sweating your butt off every night can be good for anybody, however that is my opinion.
I get asked this question all the time what is the right temperature to set my thermostat? My answer is always the same, set it where you are comfortable within some reasonable limits. We recommend that you never set your thermostat above 79 degrees and never below 69. Again above 79 can cause the above issues and below 69 typically will make the air conditioner freeze up. Please don't get me wrong I like to save money as much as anyone however if I must choose between a few dollars and being cool, comfortable, and sweat free in my home comfort wins every time.
I'm off to look at a flooded house so until we see each other again I wonder if being cold and alone makes you ice-olated?
House Whisperer out!!