Today we are off to go exploring underground and give you some trivial knowledge that might win you a bet someday. Did you know that Broward County Florida is a little over 1,225 square miles in size and that there are only seventeen waste water facilities that serve our over two million local residents? Also according to The Broward County Water Resources Fact Book published in 2015, the average person uses just under 121 gallons of water per day. If you're really bored and have time for a hundred page read, you can find the fun fact book here …anyway, I drift off topic.
Let's think about this for a minute. The underground plumbing system must somehow get rid of around 242,000,000 gallons of waste water every day and that water is only going to seventeen different plants for treatment here in Broward County. I can't even begin to estimate how many miles and miles of plumbing are down there to get that job done. What I can tell you is that every single family home has a four-inch sewer line exiting the home and tying into progressively larger pipes, going deeper and deeper, to allow the water to drain properly. Okay, so what happens when we get to a point that the pipes are as large as they can possibly be and we just can't make them flow downhill anymore? This is where the hidden gem of a lift station comes in to save the day!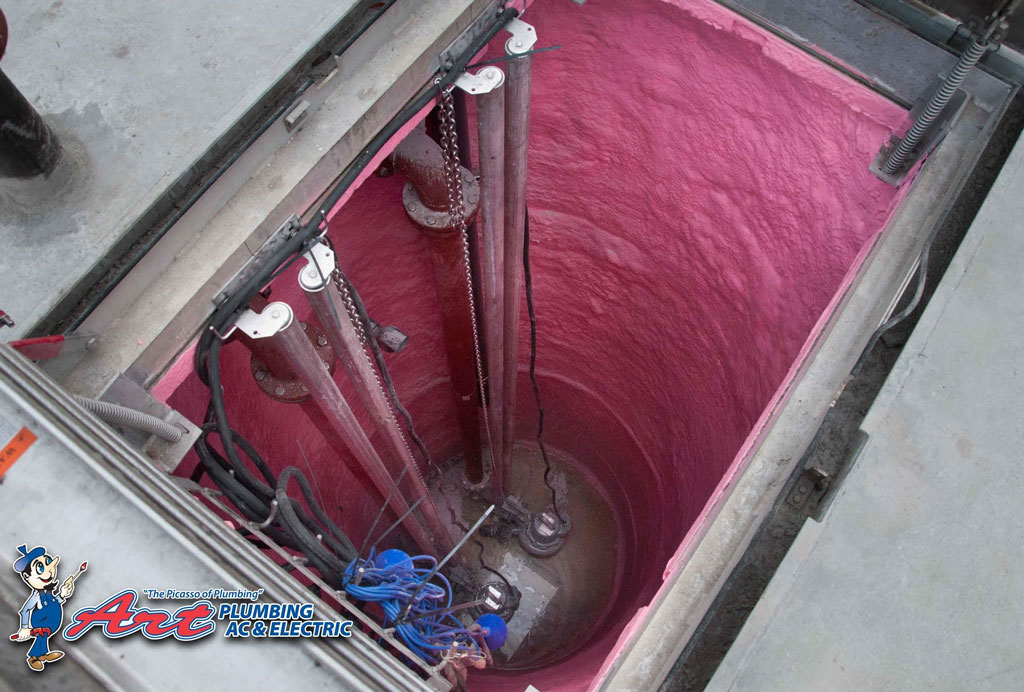 A lift station consists of a large holding tank, one or more pumps, and often some form of grinder for dealing with heavier bulkier waste. The pumps are usually what are called macerating pumps so they have an impeller on the bottom which breaks the waste into smaller particles similar to the garbage disposal in your sink. The tanks can be constructed of poured reinforced concrete or glass-reinforced plastic and, for the most part are buried surrounded in concrete for additional protection.
The sewage is then drained into these tanks to a pre-determined level when the pump or pumps engage, pushing the waste water into what is called a "sewer force main", or a rising main. This allows the pumps to push the sewage uphill on its way back to the waste water treatment plant. Often times the pumps send the sewage back into a gravity sewer main and on to another lift station. This process continues until the yucky stuff gets back to our waste water treatment facility.
I can also tell you that the inside of a lift station is NOT somewhere you want to go or be after it is in operation. The methane and other gases inside that tank would cause you to pass out or even die in very short order. This is the reason typical underground lift station pumps are designed for access from the outside when they require service.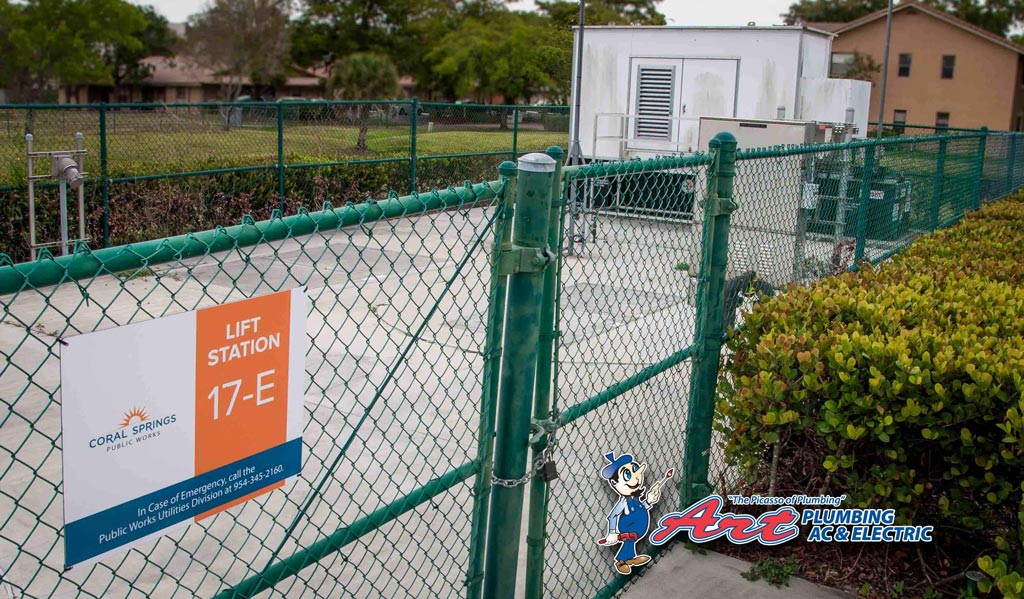 Many times, when you observe a lift station it will have some form of strobe light on the top with a sign and a phone number asking you to call if the strobe light is lit. This warning system is in place to help alert your municipality that there is a problem with one of the pumps, and by actually calling it in, you could help prevent a pretty nasty situation.
Until next time, aren't you glad that blog posts don't come with a smell?
House Whisperer out!!