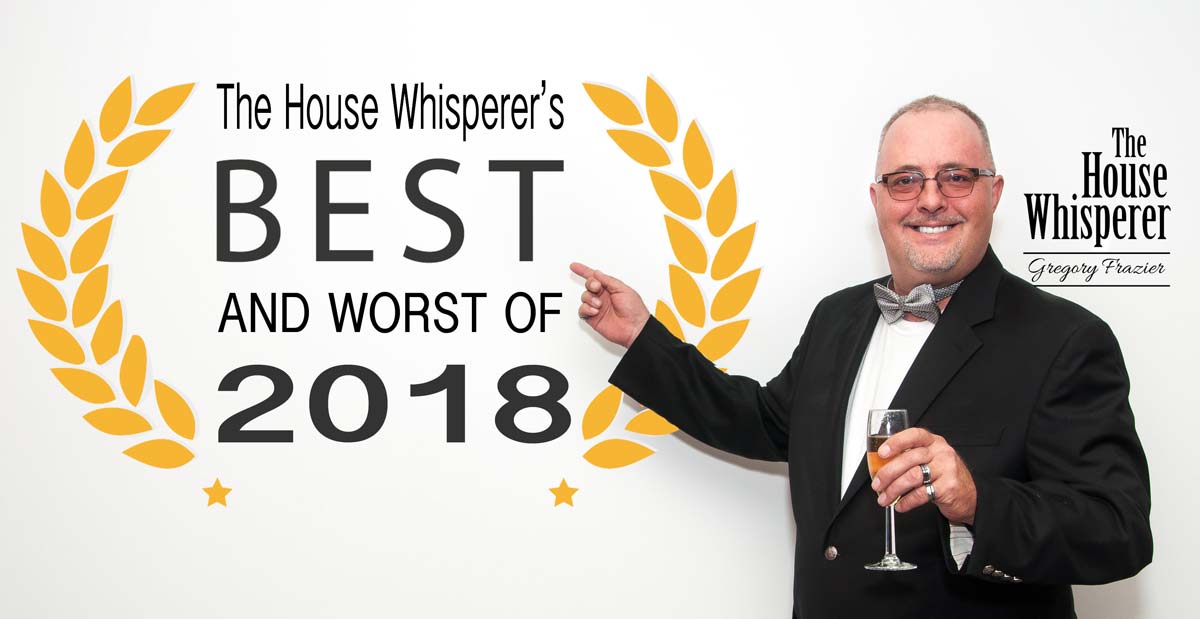 Reading Time:
4
minutes
In what has become an annual tradition, allow me to present my top 8 best and worst moments from the year that is passing. As we say goodbye to 2018 I hope these give you a smile or two and remind you to always hire good contractors so you don't end up here next year. Happy scrolling!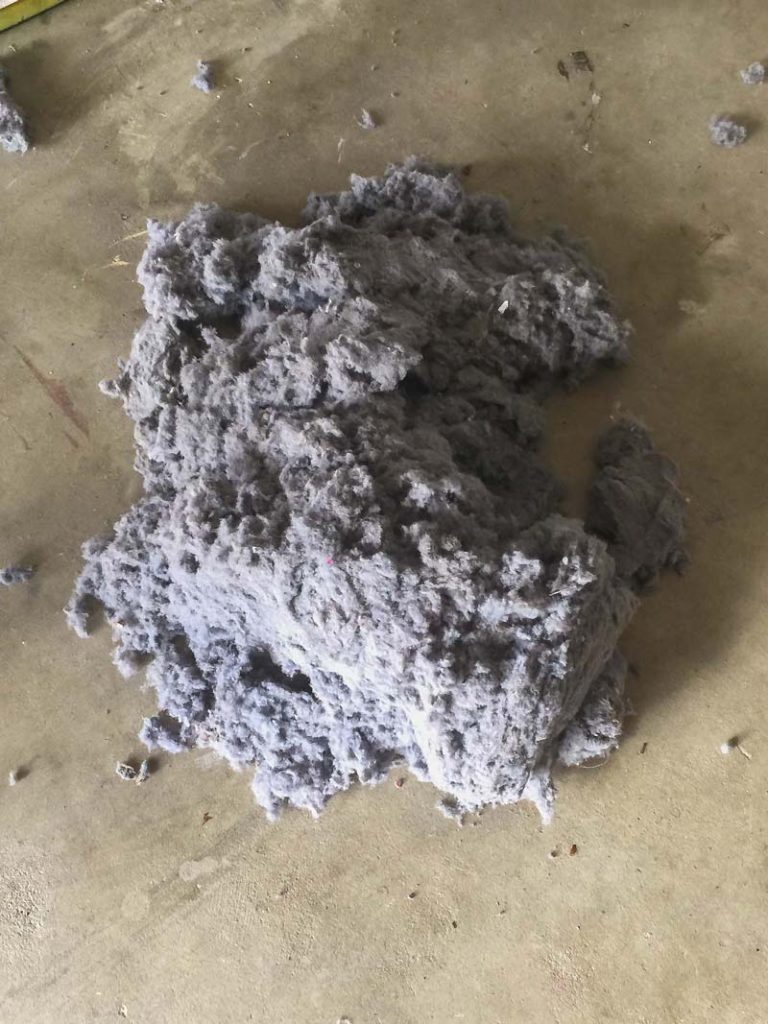 1. No, that's not a moon rock or something from outer space. That my friend is a pile of dryer lint about two feet long, a foot wide, and a good six inrches deep. All that came out of one dryer vent that the owner hadn't cleaned in several years. She's lucky the house didn't burn down and I got a note from her about a week later saying how much faster her clothes dried now.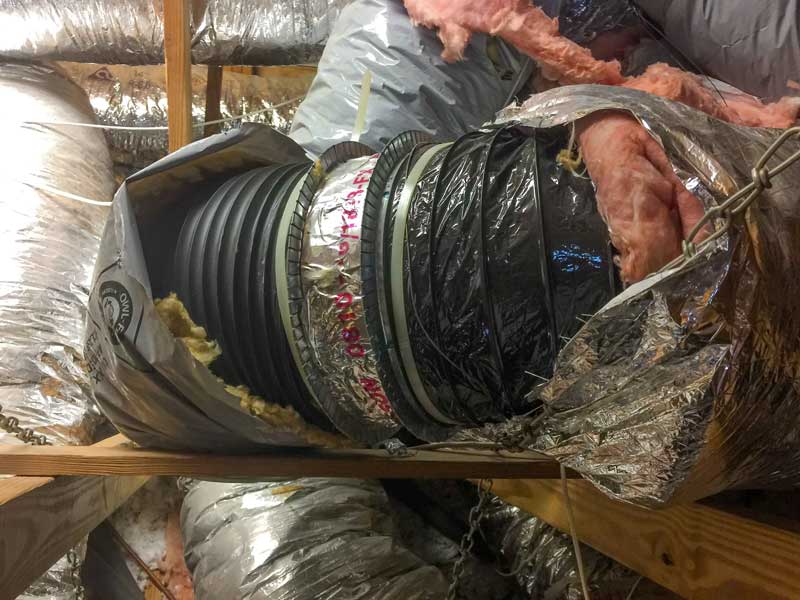 2. Worst duct system of the year award right here. This was found in a Parkland attic. It's called "Owl" flex duct and when it was used no one knew that it couldn't stand up to heat and would just fall apart in the attic. The client was amazed at how much better her home cooled after we put in the new ducts.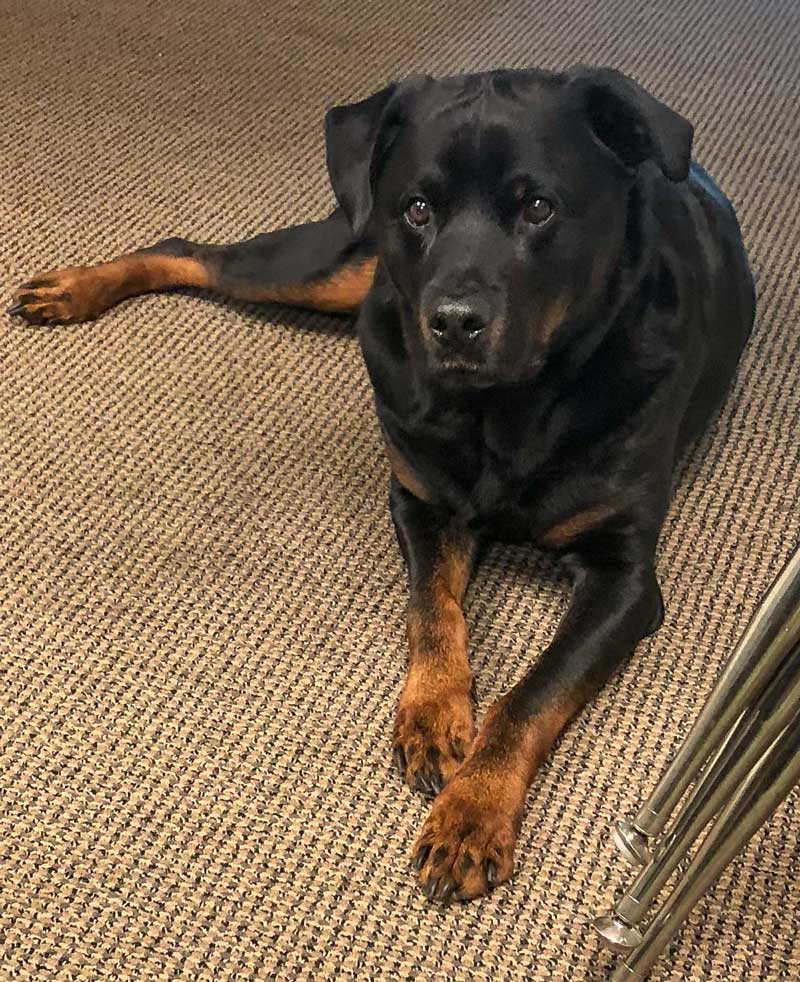 3. Meet Bear!! Bear is the boss's big lug of an office mascot. He's a lovable as they come except for some reason he doesn't' like landscapers. He goes crazy every time they are here cutting the grass. That stare he is giving me is the "You have French fries, I too like French fries" stare. Yup I got in trouble for giving him a couple. We even have a sign that says "Don't feed the Bear"
4. The oldest working air conditioner I've ever seen award goes to this little gem found on a rooftop in Tamarac. Couldn't find any tags on it that were readable. It was still running which I was amazed at considering best guess on its age was somewhere in the early 1980's!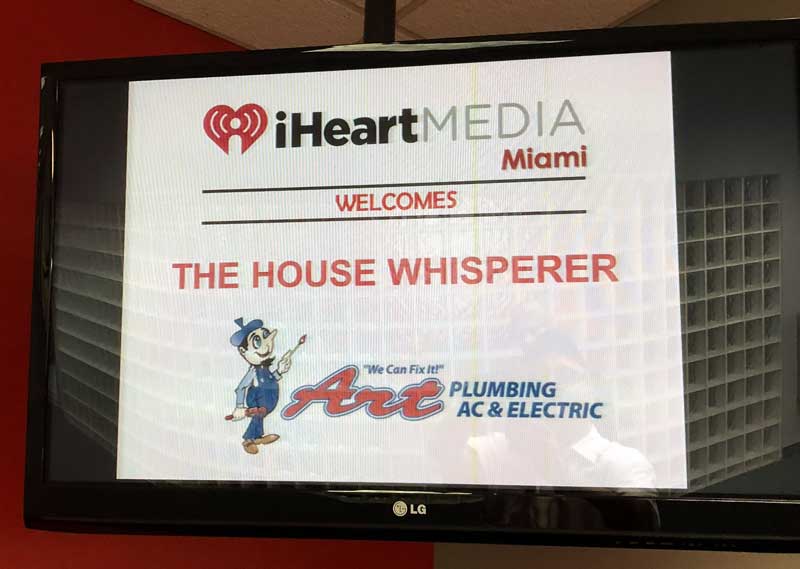 5. This was a personal highlight of the year for me. The powers that be asked me to record a couple of radio spots. This was what was welcoming me when I arrived at the iHeart building to record them.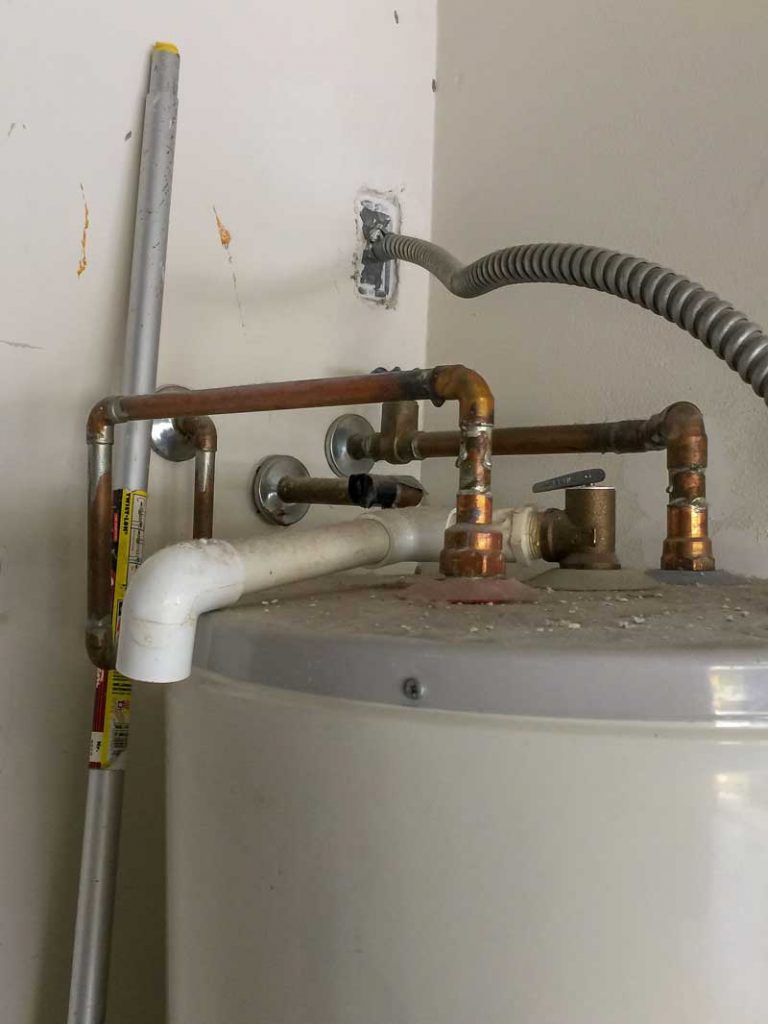 6. This one is going to take a little more explanation. The copper pipe sticking out of the wall is supposed to be connected to the water heater where the white PVC pipe is. That valve you see in the middle is a safety device called a temperature and pressure relief vralve. If the heater malfunctions it is designed to release the pressure inside the heater and send the super hot water away safely. If this heater were to malfunction the way it is plumbed in this picture, whoever is standing by that white pipe is going to get very badly burned. Yes, we fixed it!
7. This one had to hurt for sure. It was car versus condensers. Final score Car 1 Condensers -2.
8. At first glance this doesn't look so bad until you look close and realize that the pipe coming up out of the ground is actually a piece of a garden hose that someone jimmy rigged together. Considering the water pressure is around 65 pound per square inch and it should be copper I am calling shenanigans.
Well my friends, that is it for this year, I hope 2019 is a blessed year for one and all and until I see you again, I started off 2018 addicted to The Hokey Pokey, I think this year I'll turn myself around.
House Whisperer out!!