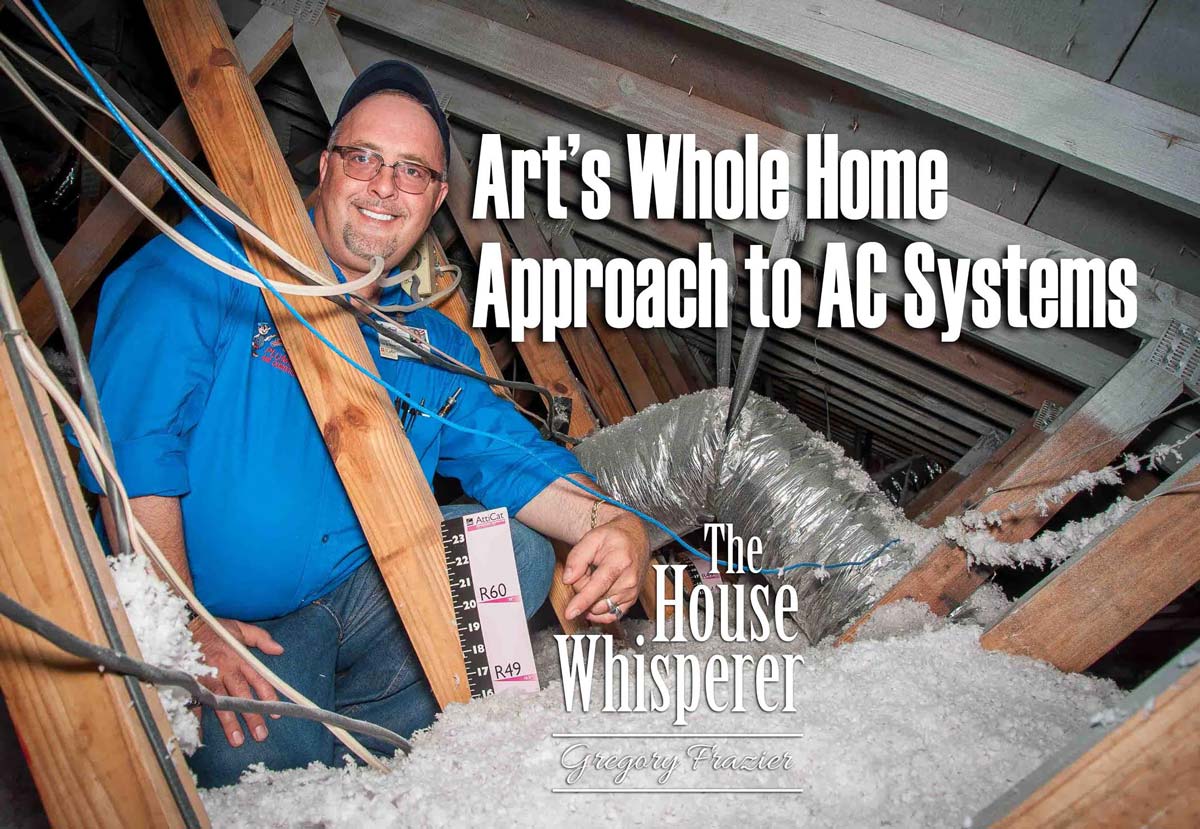 When it comes to air conditioning, many contractors are so under-educated that when they come to your home to quote a new AC system, they look at the equipment, scribble a price on a piece of paper and leave. If you have shopped for an air conditioner recently I am sure you can relate to this type of behavior. Please take my word on this; these are NOT the people you want to purchase an AC system from.
There are so many things that have not been checked on by this person that can give you grief down the road. Imagine if you bought a new air conditioner and your utility bills went up. I don't think you would be very happy. So, today's list is brought to you by the letter C, for complete checklist before a price is given or an installation is performed.
Electrical connections and circuit breaker sizes. We all know electricity is dangerous and incorrect wiring or circuit breakers can burn down a house.
Duct work. The typical duct system has 30-35 connection points in it to get the air from point A to point B. Imagine each connection point is leaking 1%. Yup you guessed it; you could be losing 35% of the air that you just paid to cool to the attic space.
Attic insulation. Any home built before 2016 is likely under insulated by today's standards. Proper attic insulation can reduce your cooling costs as much as 20%
Support for the new equipment. Any deficiencies in the outside hurricane slab and is the indoor stand water damaged? Speaking of water check the drain line.
Who in the house has allergies? I ask who because statically speaking one in four people suffer from allergies so in most homes this problem exists. There are solutions.
Gates, fences and doors all need to be measured; nothing worse than getting on site, and whoops the equipment won't fit through this opening or door.
Pictures, pictures, pictures. They make all jobs go smoother because the army of people it takes to pull off a flawless AC installation all see the job site before they get there. I can't tell you the number of times a picture has saved someone from doing extra work.
We also check the blood pressure (static pressure) of your current AC, humidity levels in the home, and find out if you have any other concerns.
The bottom line is air conditioners are one of the largest purchases a home owner makes and should not be entered into lightly. Remember, the typical life for an AC unit is 12-15 years with the right maintenance. So, who you choose to install your new system is either going to be your best friend for the next decade or you are going to hate their guts… choose wisely.
Alright my friends my time is up for today. If you have a topic or subject you'd like me to write about feel free to drop me an email at THW@artcanfixit.com I promise to advise or maybe even run with your idea. My parting thought for the day, I ordered a new dictionary on Amazon and when it came all the pages were blank; I have no words for how angry I was……..
House Whisperer out!!