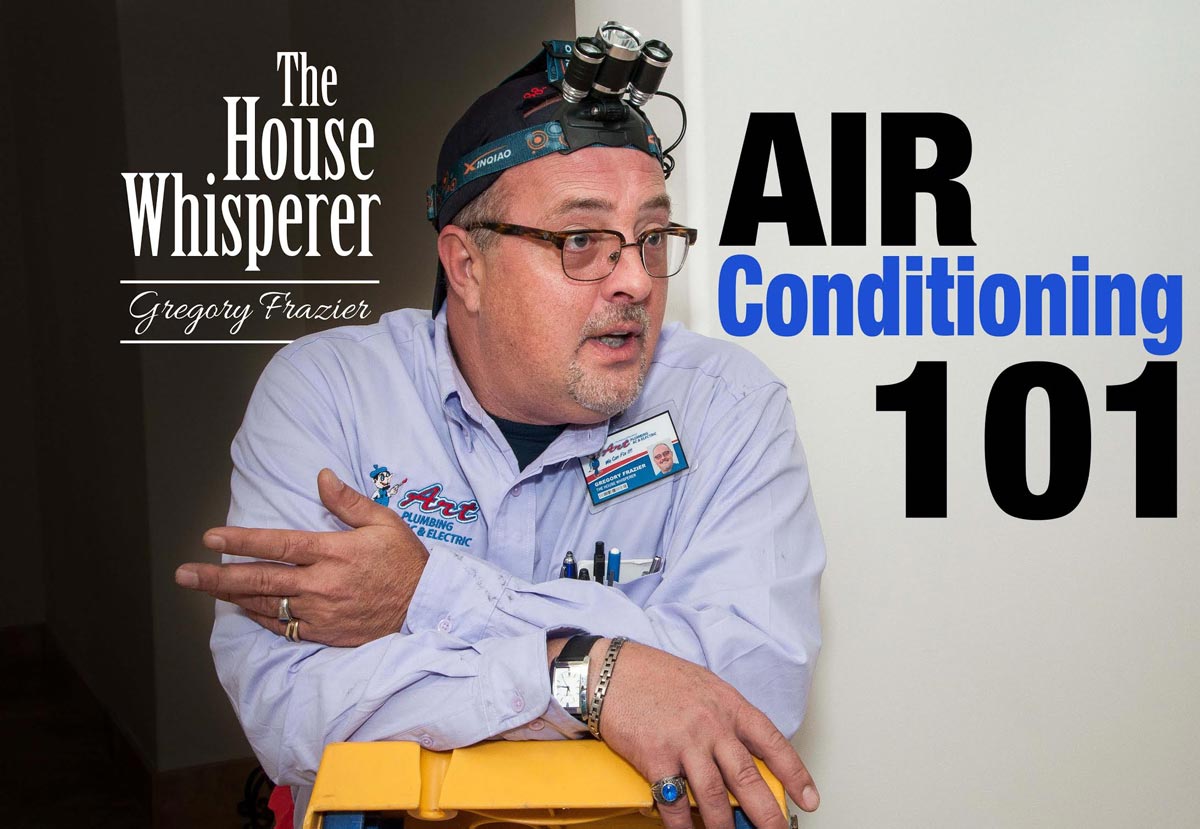 Reading Time:
3
minutes
It's just an air conditioner what difference does it make? This was a question posed to me by an under educated home owner the other day so I thought I would share my thoughts. When it comes to things in your home, air conditioning is most likely one of the most expensive purchases you are ever going to make and I really can't believe how lightly some people take making this type of decision.
Let's begin on a random Wednesday afternoon and your 15-year old air conditioner has blown it's last breath of cold air. You are faced with an emergency replacement situation since it is around 92 degrees outside and the wife is extremely unhappy about being hot. What should you do?
Let's take a look at the basics of purchasing a new air conditioner for your home.
Rule #1
DO NOT make the selection of your air conditioning system based strictly on price. The sweetness of a cheap price will be long forgotten as you choke on the bitterness of a poor-quality install. The most important day of an air conditioners life is the day it's installed and considering we all purchase AC equipment from the same suppliers, it is very likely the guy that is $1,273.18 cheaper than everyone else is taking short cuts somewhere.
Rule #2
You should be given several choices of air conditioning systems for your home. Air conditioners are similar to cars, in that they come with different features and benefits. When it comes to cars, you can buy a 1974 Ford Pinto or you can buy a 2019 Lamborghini Spyder, they are both cars, they will both get you from point A to point B. This same thing is true in air conditioners, you can get a stripped-down budget model or you can get a top-of-the-line unit with every feature known to our industry. Beware the guy that spends five minutes in your home, gives you one price on one unit and runs out the door.
Rule #3
Research the company that you are considering to install your new system. Spend a little time online and look at reviews from other clients, check the Better Business Bureau for complaints and more-over, if the company does have complaints, what did they do about it? Online reviews have become the 21st century version of word of mouth and the company that has thirteen 3- star reviews likely is not going to do as good of a job as the company that has over five thousand 5-star reviews.
Rule #4
Compare apples to apples and not apples to potatoes. What I mean here is that different brands of air conditioners have different levels of the quality of the product. I am not going to call out specific brands; however, some units are manufactured and put together with parts that are made in China and Mexico, while others are still made here in the good old USA. I mean nothing derogatory against products made outside the States; the reality is that American made quality is still hard to beat. When it comes to comparing brands make sure you know that facts on each one.
Rule #5
Make sure the contractor you are choosing has looked at the whole air distribution system. That means they have checked the electrical system to make sure it is sized properly, what condition the duct system is in, how the drain line is functioning, whether you need a new hurricane slab or return box, and does your attic have enough insulation. All these things make a difference when it comes to the performance of your new air conditioner. If there is something wrong with any of the above, especially the duct work, your new system will likely not perform as advertised, you may not get the comfort or energy savings you were expecting, and the life of the system may be shortened.
Okay, rant over for today. In summation, let me just say that the choice of air conditioner for your home will impact you and yours for at least the next decade so please choose wisely.
Until we meet again friends, I was trying to come up with a pun about infinity I just couldn't find an ending.
House Whisperer out!!