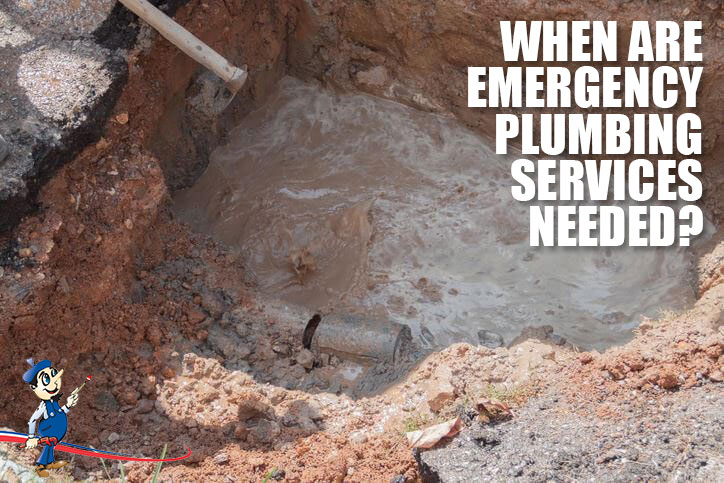 Reading Time:
2
minutes
There comes a time in every household where you need to call for emergency plumbing services – for those situations that simply can't wait! Fortunately, the solution is at your fingertips, literally. Art Plumbing, AC and Electric is always just a phone call away when panic strikes. We know how important a fast response is in an emergency. Our plumbing services cover a wide range of problems, from those urgent issues to the more everyday maintenance, which we highly recommend you do to avoid the emergencies.
So, what makes a plumbing problem an emergency, as opposed to a less urgent plumbing issue? We'll talk through some scenarios to help clear this up. At Art Plumbing, AC and Electric we know the difference between your regular everyday plumbing needs and the more pressing matters.
What Is A Plumbing Emergency?
Two main plumbing services that can't wait.
Flooding – you have a major clog in your drain that is causing flooding and needs to be treated immediately. Since this kind of flooding is usually caused by a blockage or something that has clogged the drain, there is a high risk of contamination, on top of the basic structural damage that can be caused by a flood.
Odor and Gas Leaks – locating where the problem is coming from is our first port of call on an odor and gas leak call-out. We need to relieve you of the foul smell and assess the danger for the surrounding water and environment. The problem could lie in your sewer line, so this is definitely an emergency that requires urgent attention.
What Is A Non-Urgent Plumbing Issue?
There is no problem too big or too small for Art Plumbing, AC and Electric, even those which are not as obvious as the emergencies we've mentioned above. Some plumbing issues you might not notice until it turns into a problem, which makes it more difficult to treat. We can help you out when learning about the non-urgent plumbing issues before they turn into an emergency.
One important example is water heater performance, often the root cause of flooding emergencies. There's real value in catching problems like this before they turn into emergency situations. Maintenance of your drains, as well as your sewer and gas lines, is also important as a preventative measure. Although it might not seem pressing, if you find any leaks or notice a drop in your water pressure, take action quickly. This will help you avoid flooding, blockages and cracks which might be slowly developing and cause emergencies in the future.
We don't want to leave you high and dry – unless, of course, in the event of a flood – so we have made sure our standard operating hours include Saturdays and Sundays between 8:00 AM and 4:00 PM. There is no extra charge as we stick to our normal weekday rate, even on the weekends.
Contact a professional from our team 24/7 on the Emergency Hotline: 1-800-475-1504. There's no need to worry that you might be charged a surcharge for after-hours emergencies, we understand that you can't control when disaster might strike. We believe that plumbing services at your time of need should not be exploitative of your situation.