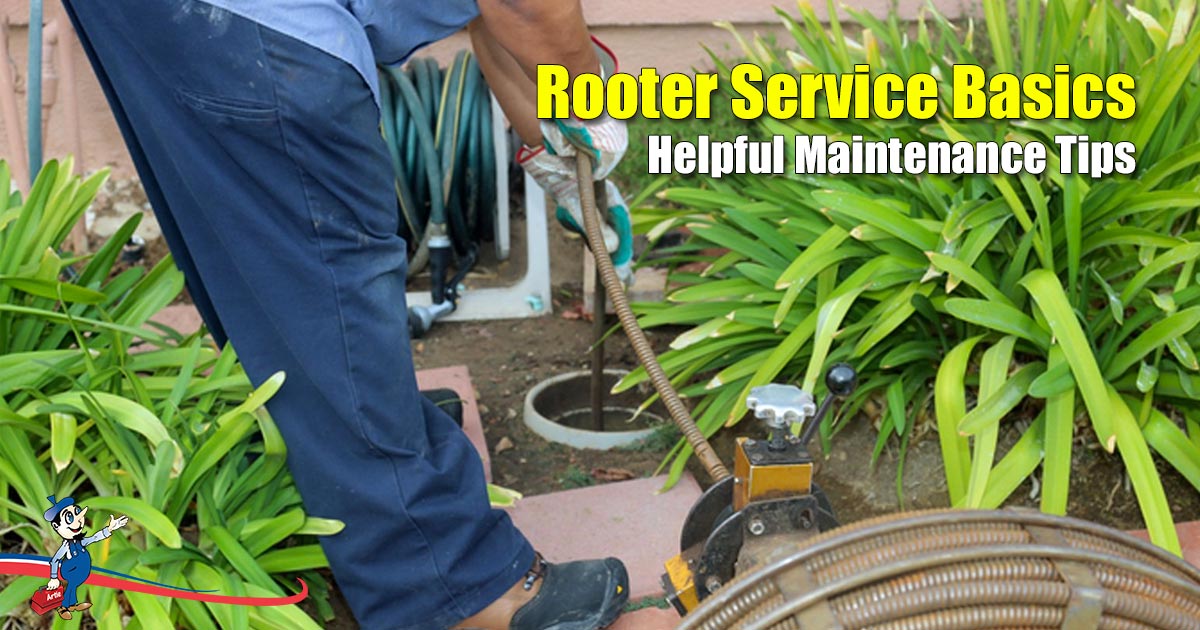 Clogged drains are a common household challenge. There are many different types of blockages, including the main overlooked culprit for blockages being tree roots and garden debris. A rooter service is a great solution for most of your blockage problems in and around your home. Here are some handy maintenance tips when it comes to rooter service.
Watch Out For Tree Roots
Tree roots are the number one cause of blockages in water and sewer systems. Given enough time, tree roots will find their way into most sewage systems. This is because they are drawn by moisture and will naturally grow in and around your water pipes. A gurgling sound in your drain can be a tell-tale sign that you may have a tree root invasion. If you live in a wooded area, it's important to be on the lookout for a tree root invasion. A regular inspection is recommended to keep the tree roots under control before you find yourself with a major blockage.
Watch Out For The Wipes
Another big cause of blockages come from wipes that are flushed down your toilet system. Wipes are not designed to be flushed in many sewage systems and flushing these easily leads to a blockage. In 2015, The New York Times reported on how New York City spent over $18 million to deal with wet wipes clogging up the city's treatment plants.
This goes further than just wet wipes. Other items such as thick toilet paper, paper towels, feminine products, plastic applicators, and even light cardboard (yes, people do it!) aren't meant to be flushed down the toilet. Home plumbing systems can't handle these kinds of objects. Instead, dispose of wet wipes and other waste products in the trash, even it says you can flush them on the box.
Camera Inspections
The challenge with drain and sewer blockages is that we can't easily see what's going on inside. Subsurface camera technology can eliminate this challenge. At Art Plumbing, AC & Electric, our camera inspections​​​​​​ include a specialized fiber-optic camera that attaches onto a plumbing snake that maneuvers through your pipes, seeing anything and everything along the way.
When it comes to maintenance, a subsurface video inspection will reveal the exact condition of your pipes including any cracks that may be present. Cameras are non-invasive and eliminate the need for digging and ripping up the ground. Video inspection eliminates expensive repair jobs since blockage issues can be diagnosed early on.
Garbage Disposal
Garbage disposals are convenient, but they can easily be mistaken for trash cans that are designed to take on heavier materials. The reality is that there are certain items that blades don't grind-up well and that lead to clogs. It's best to avoid putting items such as meat, fruit rinds, and ground coffee in your garbage disposal. Clogs can also result from too much material being fed at once into the disposal so make sure you feed them gradually.
The Power Of Pressure
Creating pressure can help clean out your plumbing system. A good technique is to fill your sink with water and let it drain. This will create pressure that will help to flush the pipes. Pouring boiling water will also help oil and grease to release off the sides of pipes. All your plumbing system may require is a good flush.
At the end of the day, when you require rooter maintenance, hiring a professional plumbing service is always encouraged. At Art Plumbing, AC and Electric, we have a specialized division dedicated to the art of rooter servicing. It's better not to try and fix drainage problems yourself to ensure the absolute best result.