Re-Piping Water, Sewer & Gas Lines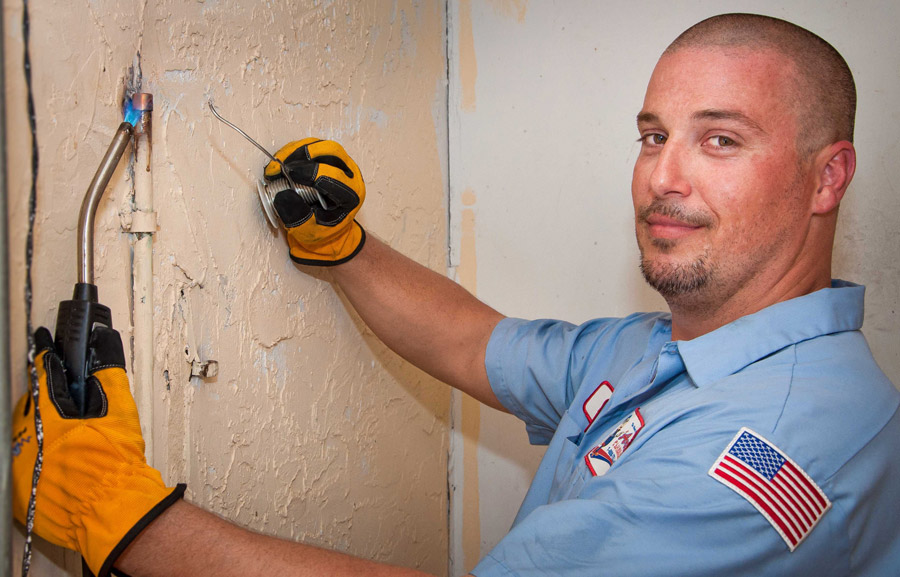 Art Plumbing, AC & Electric has been a leader in water, sewer and gas line re-piping in Florida since 1983. Water, sewer, and gas lines can crack and break over time, causing more serious problems for you down the line. If your water or gas bill rises for no reason, contact us immediately to see if the issue is a possible break or leak in your line.
Art Plumbing, AC & Electric is a licensed, bonded and insured State of Florida General Contractor (#CGC045296) and Florida Certified Plumbing (#CFC037085).
Our experienced plumbers can also handle your gas line installations and repairs.
Gas lines for a BBQs, outdoor fireplaces, fire pits, or patio heaters
Gas lines for pool or spa equipment
Gas lines for water heater relocation or tankless water heater installation
Gas lines for clothes dryers
Gas line moves such as a kitchen remodel, moving cooktops, ovens and ranges
Gas line repairs and inspections
Call us for expert residential and commercial gas line plumbing. We have the skill and experience to properly size your gas line installations, which is particularly important if you are remodeling or adding/upgrading fixtures.
Your satisfaction is paramount to our success, so rest assured that we work effectively and efficiently, while always using industry best practices in all of the work that we do for you.
Sewer / Water Line Replacement
You can trust the professionals at Art Plumbing, AC & Electric to perform basic and advanced water line repairs for your South Florida home. We've been in business for over three decades and have a reputation for outstanding workmanship, as well as exceptional customer service.
Whether you need us to install a water line or you need a sewer line replacement, we can get the job done in a timely and efficient manner. Our plumbers and technicians are always on time and professional, and they always clean up after themselves.