Pipe Relining
Pipe relining is a minimally invasive and environmentally friendly method that allows rooter professionals to rehabilitate or replace damaged sewer and drain pipelines without costing you a fortune in the process.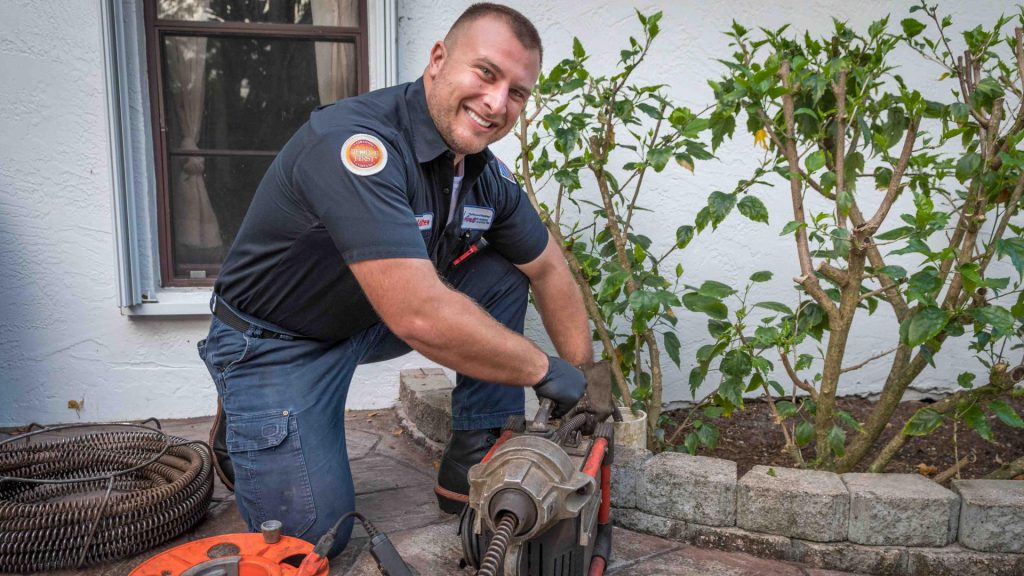 How Does Pipe Relining Work?
By placing an epoxy-saturated felt tube into the pipe, inflating it, and then letting it harden in place, pipe relining constructs a new lining for your old or damaged pipelines. The end result is brand-new piping within the existing older piping that offers a 50-year lifespan—that's twice the life expectancy of cast iron piping found frequently in older South Florida homes!
What Kinds Of Pipes & Buildings Can Be Relined?
Pipeline Material

Cast Iron

PVC/Other Plastics

Concrete

Steel

Copper DWV

Clay
Buildings

Residential

Commercial

Condominiums

Industrial

Hospitals

Historical
Pipe Types

Drain Lines

Branch Lines

Storm Drains

Electrical Conduits

Lateral Sewer Lines

Vertical Stacks
What Is the Pipe Relining Process?
Typically, pipe relining is done in a comprehensive four-step process and the experts at Art Rooter, Sewer & Drain Cleaning have decades of experience in getting the job done right.
Step 1: Video Inspection Of The Piping
Before an Art Rooter, Sewer & Drain Cleaning technician can begin the actual process of relining existing pipes, they must first conduct a high-definition video inspection of the affected pipelines. This is where problems like tree root invasion, cracks, and blockages are identified. Your rooter expert will then explain, in detail, a solution and fix any and all problems wreaking havoc in your pipes.
Step 2: Cleaning The Pipes
During this process, pipes are carefully cleaned by snaking the line or hydro jetting; a method that preps the pipes for relining using high-powered water pressure to extract blockages and debris from within the pipeline.
Step 3: Relining The Pipes
After the pipeline has been cleared and cleaned, the process of relining can officially begin.
The felt liner is measured and cut to fit the specific dimension of the pipe that's being relined. Next the epoxy-saturated felt is placed into the pipe by either the Pull-In-Place (PIP) Method or the Inversion Method.
The piping is then inflated inside of the two-part epoxy liner, taking the shape of the pipe itself. After the epoxy has dried, there is a brand-new pipe in its place.
Step 4: Reinstating The Pipes
The final step involves branch reinstatement. After the pipeline has been relined with the epoxy liner, the branch lines that were covered during the process may need to be restored, either robotically or with special equipment. Your Art Rooter, Sewer & Draining Cleaning technician will know which method is best for your particular situation.