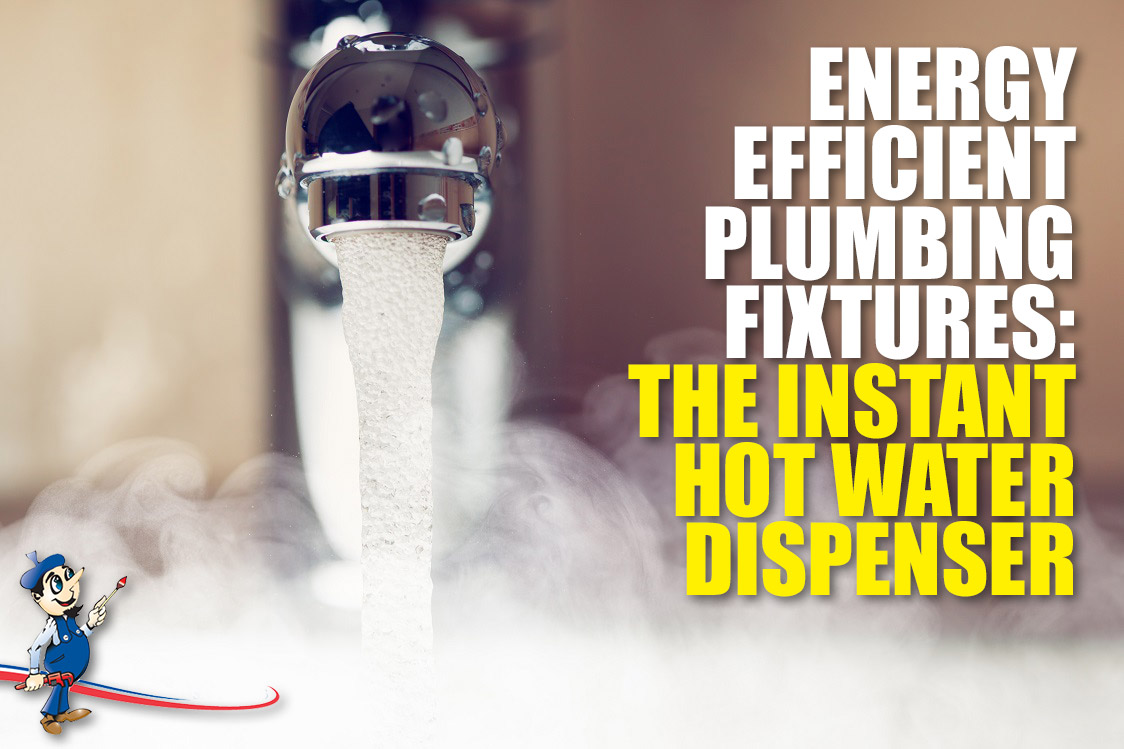 Reading Time:
2
minutes
Many of us look for ways to make our lives as easy as possible especially with our fast-paced lifestyles. We're always looking for fast and quick processes to save time and energy. The instant hot water dispenser is just that. It is a fast and easy way to warm up water. Not only is it time-saving and convenient but it is energy-saving too. What more could you ask for in a plumbing fixture?
What Is an Instant Hot Water Dispenser?
Instant hot water dispensers are used to quickly and efficiently warm up water. It dispenses water at near-boiling temperatures. They are fitted with a small thermally-insulated tank with a heater that heats up the water in the tank. A handle is pressed to activate the dispenser and cool water fills the tank. This causes the already hot water that is in the tank to be released as a result of displacement. Once the handle is released, the valve closes and the hot water is no longer released. The cool water that flowed into the tank is then heated and remains ready for use. The heating element shuts off once the water has reached the desired temperature.
It is possible to get a plumbing fixture that dispenses just hot water and one that dispenses both hot and cold water. The one that dispenses hot and cold water has two separate handles and produces both hot water from the heating tank and cool drinking water from the same faucet.
Some of these plumbing fixtures are equipped with water filters to clean the water and remove toxins and dangerous chemicals. This can be a bonus if your home does not already have a water filtration system. The cold water first passes through the filter before entering the hot water tank. With the hot and cold models, the water first travels through the filter before either entering the hot water tank or the drinking water tap so you're ensured clean, drinkable water either way.
What Are the Benefits Of Using An Instant Hot Water Dispenser?
This plumbing fixture is energy-saving. It only uses energy to heat up the water initially. It does not use any energy to reheat the water. The thermally-insulated tank ensures that the water stays warm. This is convenient because it won't need you to switch the fixture off to save energy.
It is helpful to the environment when water is used as needed for something like cooking. But you may not always be sure how much hot water is needed. Without the instant hot water dispenser, you might find yourself boiling a full pot of water. This wastes energy. The instant hot water dispenser is more efficient as it only heats and dispenses what is needed – saving both water and electricity.
Installation
Installation should be done by a licensed plumber. It is easier to install these fixtures in newer kitchens but it is not impossible to install them in older kitchens. It is best to seek help and advice from Art Plumbing, AC & Electric – a professional plumbing company – to ensure that you are receiving a quality product and that the installation is done correctly.