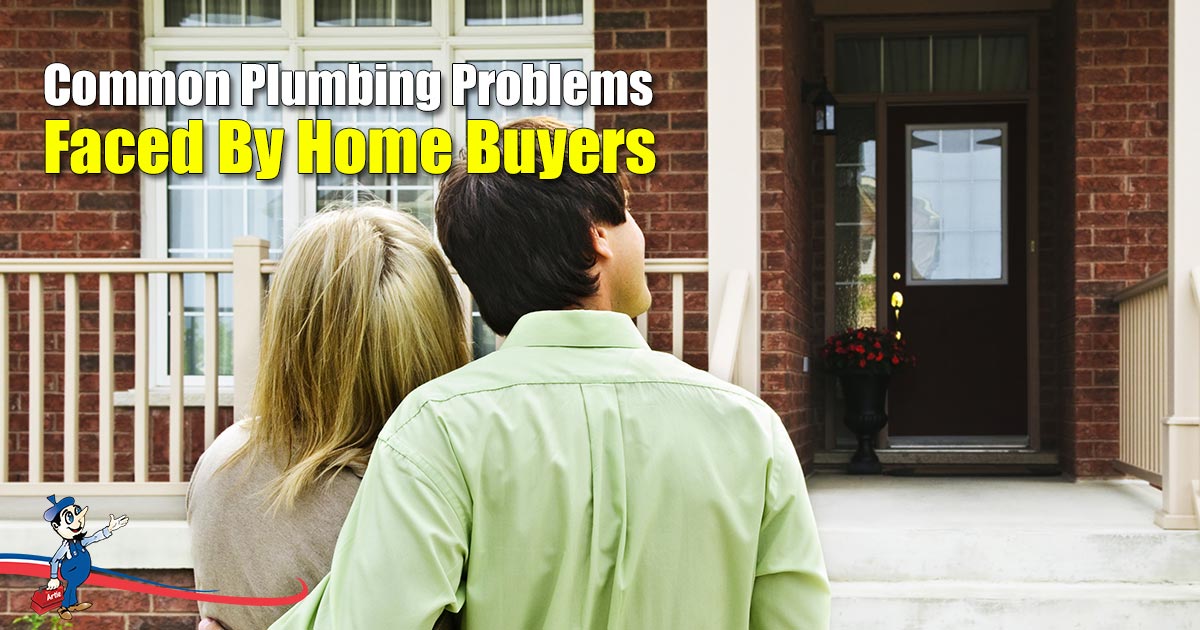 Buying a home can be a dream come true, but it is also a lot of work. Many sellers or realtors will provide an inspection report to potential buyers detailing the condition of things such as the structure of the home, the roof, exterior, windows, and plumbing even though it is not required. Plumbing is often overlooked because it's not as visible as other features in your home, but it is extremely important to look out for these common plumbing problems when buying a house.
You should always hire a professional plumbing inspector to guarantee that the plumbing in your home is up to code. From pipes to drains, there are many easy things you can do during a home tour to check for underlying plumbing issues.
Check For Faulty Water Flow
Water pressure issues are often easily fixed, but they can lead to bigger problems, like a poor performance from appliances, if they aren't addressed. When doing a walk-through, turn on all faucets to check the water pressure. If you notice low pressure in more than one faucet, it could indicate problems such as build-up or corrosion. Also check multiple faucets at once. Turn on the kitchen sink and have someone flush a toilet, a drop in the water pressure could hint towards faulty water flow.
Check For Faulty Blackwater Lines
Blackwater is toilet water that can contain harmful bacteria. A leaking toilet can be dangerous to your health and cause damage to your floors and cabinetry. As water is a solvent, it will eventually break down the gaskets and seals on toilets. To perform a quick check for blackwater lines, flush all the toilets in the home to see how the water goes down. Afterward, check around the base for any warping, water, discoloration, or soft spots​​​​​​.
Check The Water Heater
A water heater will last the average homeowner 10 years under normal use. While it is often hard to tell the exact age of a water heater, there are several signs to look for that may hint towards needing a water heater replacement. One thing to look for when checking the condition of a water heater is corrosion or rust on the tank itself. Check how long it takes for all the faucets to get hot. Also check if the water looks muddy or sandy, which can mean there is corrosion inside of the tank. While running different faucets, check to see if the water heater makes any strange noises.
Check For Obvious Leaks
While many leaks will take a professional plumbing inspection to discover, watch for visible signs of leaks on your tour. Check for wet spots or moisture collection around walls, floors, windows, and ceilings. Also, look for water pooling around the foundation. Long-standing leaks can cause serious damage to your floors, cabinets, and appliances and can lead to mold and termite infestations.
Visually Check The Pipes
Many pipes will need to be checked by professionals, but you can perform a quick visual check on exposed pipes for possible damage. Look for corrosion on exposed pipes and pools of water under these pipes as it could be a sign of a leak or water damage.
Check The Drains
After you let the faucets run and flush all of the toilets, check for the sound of running water as it could mean the drain may have an obstruction. Also check how long it takes for sinks, baths, and showers to drain as it could also mean a possible clog.
Why Call A Plumbing Systems Inspector?
While it's easy to spot some of the problems mentioned above, it's important to call a professional plumbing inspector before you purchase a home. Even if the seller has provided you with an inspection report, general home inspectors are often unable to detect many problems as they cannot spend an extended amount of time on one specific feature of the home.
Art Plumbing, AC & Electric will check for a wide variety of issues such as pipes, drains, faucets, fittings, connections, hose and line conditions along with a more detailed look for corrosion, leaks, water damage, and water heater problems. We also provide sewer and drain inspections that use a fiber-optic camera to check for small clogs and large obstructions such as roots or broken pipes. After our inspection, we will provide you with a quote to fix any possible problems. Give the seller the plumbing inspection report and estimate in order to negotiate repairs or credits before purchasing your new home.
Art Plumbing, AC & Electric has been trusted to perform plumbing inspections for home buyers for over 35 years! Let us help you look out for plumbing problems when buying a house by calling 1-800-475-1504 and scheduling your inspection today!