Reading Time:
3
minutes
Irrigation Systems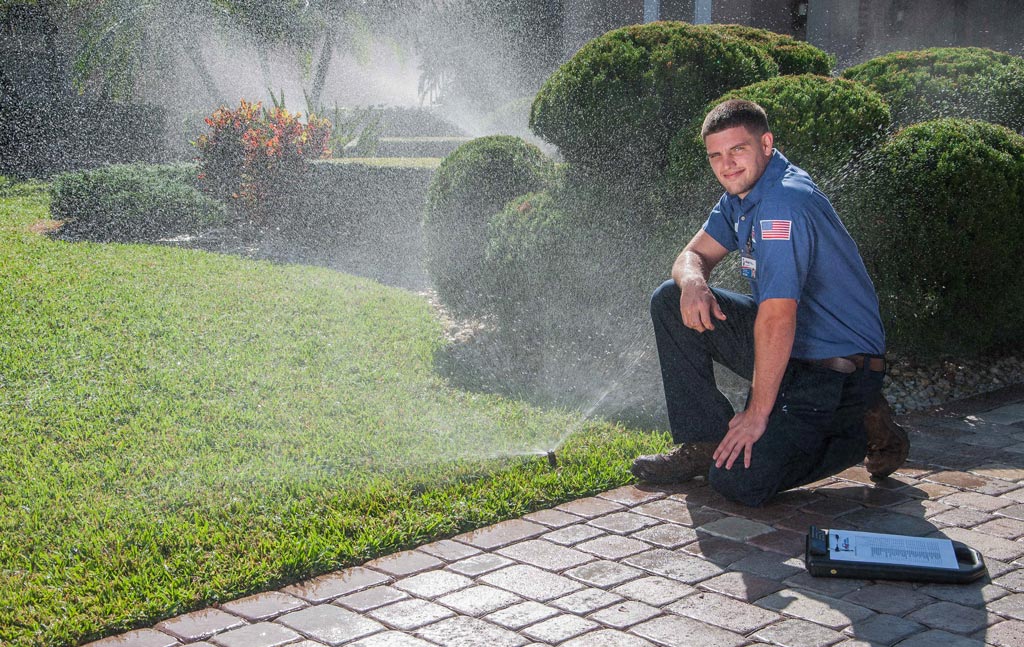 There are many benefits to installing a home irrigation system. From preventing disease and weeds, conserving time and water, preserving soil structure and nutrients; and gardening schedule flexibility. Depending on your need, there are different types of irrigation systems to consider. It is best to get a professional's advice and skills to maximize efficiency, and make best use of your investment.
System Design & Installation (Residential & Commercial)
There are a variety of sprinkler options available for homeowners and proper system design is essential in order to achieve the best results for your investment. To get full value out of your investment, the appropriate system design for your garden needs to be selected and installed by a professional. It is best to get your sprinklers installed by someone who is trained and licensed in installation, service, and the maintenance of irrigation systems. Art Plumbing, AC & Electric are professionals with an outstanding history of customer satisfaction since 1983 who specialize in irrigation system design, maintenance, and repair. We're known for the prompt and efficient service provided by our entire team of plumbing. If you're looking for irrigation system design, maintenance, or repair, you've come to the right place!
Lawn & Garden Sprinklers & Irrigation Systems
Art Plumbing, AC & Electric offer several of the very best lawn sprinkler maintenance and services, which include checking for any potential leaks, broken sprinkler heads and lines, clean and adjust sprinkler heads and zone valves, test, adjust and set your time clock, test and adjust your pump system, and test and adjust the coverage of all your sprinkler heads – all to make sure your lawn and landscaping is kept looking great.
It is necessary to keep your lawn sprinkler system tuned-up and operating at peak efficiency to save money. Water is a valuable and limited resource. Keeping your irrigation system maintained will largely contribute to water conservation. Any potential problems need to be quickly corrected and with Art Plumbing, AC & Electric brown spots or dried out landscaping will no longer be a concern.
We offer top-level repair, maintenance, and replacement of all types of lawn sprinkler systems (city water, pumps, well systems, and canal systems) – no matter when it was installed or who installed it. Our licensed technicians can handle repairs quickly thanks to our fully stocked trucks that carry the best tools, supplies, and parts.  Due to our vast experience, our services are adaptable and our scheduling is flexible meaning your sprinkler repair will be on-time and on budget.
There are multiple areas where sprinklers may need maintenance. Some of the most common sprinkler repairs and replacements include:
Broken, cracked and leaking sprinkler heads and lines
Pump repairs and replacement
Sprinkler time clock adjustments – repairs & replacements
Head and line relocation
Irrigation system maintenance
Water coverage (too much or too little)
Lawn sprinkler parts
Sprinkler replacement
Landscape irrigation repair
Garden irrigation maintenance
Relocate heads and lines to accommodate new landscaping
Relocation due to new pool or patio installations
Art Plumbing, AC & Electric has been a family run business committed to excellence in service for over 32 years. Servicing all of South Florida and Duval County in Northeast Florida, our certified licensed technicians are the most capable people to handle lawn and garden sprinklers and irrigation systems.
Lawn & Garden Sprinkler System Wet Check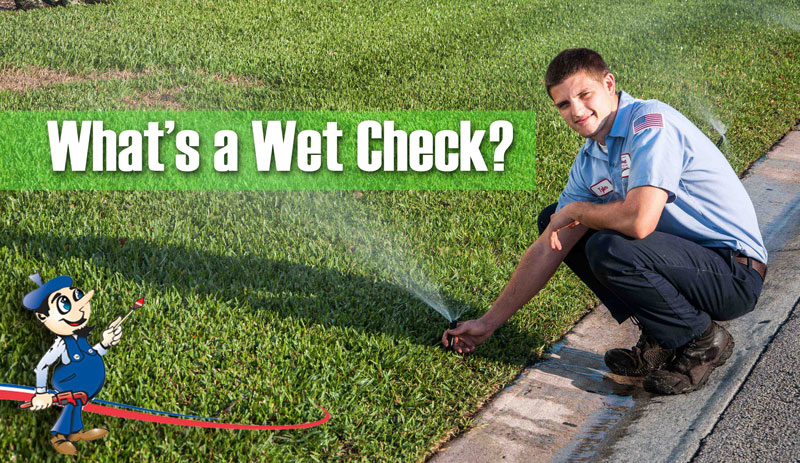 Call Art today to schedule your Wet Check at 1-800-475-1504 We pride ourselves in the high-quality professional service we provide at a reasonable cost. A licensed lawn sprinkler technician will be able to conduct a wet check. This includes a review of all head patterns, spray patterns and location of all sprinkler heads to achieve proper coverage, as well as ensuring the timing on the clock is set accurately.
Peace of Mind Lawn Sprinkler Maintenance Plans
Art Plumbing, AC & Electric offers several lawn sprinkler maintenance plans to choose from. These include labor, repairs, and replacement of equipment and parts for your existing lawn sprinkler system. Included in the all plans are damages caused by landscape maintenance.  Protect your landscaping with one of our convenient maintenance plans for your total peace of mind.