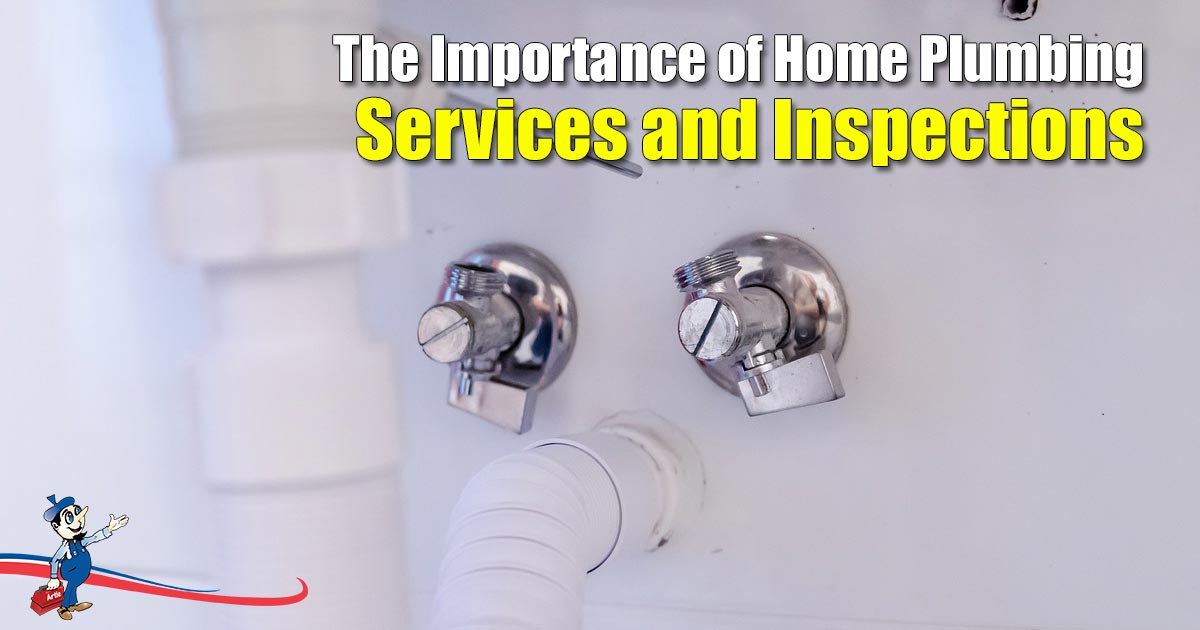 Reading Time:
2
minutes
Regular home plumbing inspections may be something you want to place last on your to-do list but is actually very important in maintaining the upkeep of your home plumbing. We can all agree that a plumbing disaster is amongst the worst (and most expensive!) of disasters that you can have in your home – so it's imperative that you adopt a "prevention is better than cure" philosophy when it comes to your home plumbing services and inspections.
The Kinds Of Things Inspected During A Home Plumbing Inspection
Plumbing inspections are quite comprehensive, and everything that comes into contact with water, a faucet or drains, should be inspected. These include, but may not be limited to:
Any piping, where damaged, old and worn out pipes are detected;
Drains are checked for any clogging, slow draining and flooding
Water-reliant appliances like washing machines, dishwashers and water heaters, along with their hoses and pipes;
Faucets which may be faulty;
Toilets, showers and tubs;
As well as garbage disposal lines, are also checked.
What You Can Do To Help Your Home Plumbing
There are some things that you can do to help maintain the proper functioning of your plumbing systems. Regular check-ups and keeping an eye out for drain clogging and stoppages goes a long way. When you detect a stoppage, act immediately. Make sure you regularly check your water heater for any leakages, malfunctioning and damage. When the water heater fails due to neglect, you can be sure to pay a pretty penny. You can also keep a hand on your homes' plumbing by keeping an eye out for any leakages from your faucets and toilet. Make sure your water pressure is not too high and ensure that regular pumping of your septic tank (if you have one) is also done.
Home Plumbing Services And Inspections That The Professionals Offer
At the end of the day, you can try to regularly keep an eye on your plumbing and attempt to temporarily fix a leak or two, but you will eventually need to call professional plumbers – at the onset of a problem, do this sooner rather than later, as a neglected or ignored nuisance will very likely turn into a very wet, very inconvenient, and very costly disaster. When something bad happens to your plumbing, it's often a disaster, and will probably need immediate attention. Based in Florida Art Plumbing, AC & Electric are trustworthy and reliable licensed plumbers, who you can call when you detect any faulty plumbing in your home and when you need help with the following:
Emergency drain clearing and hydro jetting for clogged drains.
Pipeline repair and replacement.
Fixing and installing water heaters.
Helping with leak repairs.
Systems which offer protection against home flooding – you can choose to install an Automatic Water Protection System. This is a must-have investment as it will help you save on potentially costly disasters in the long run.
Slab leak detection and installation of plumbing fixtures.
It is a prudent to have such inspections done regularly, but it's especially important when you are in the process of selling or purchasing a home. Whether it's time for a plumbing inspection, or if you need plumbing repair, Art Plumbing, AC & Electric is your best bet.