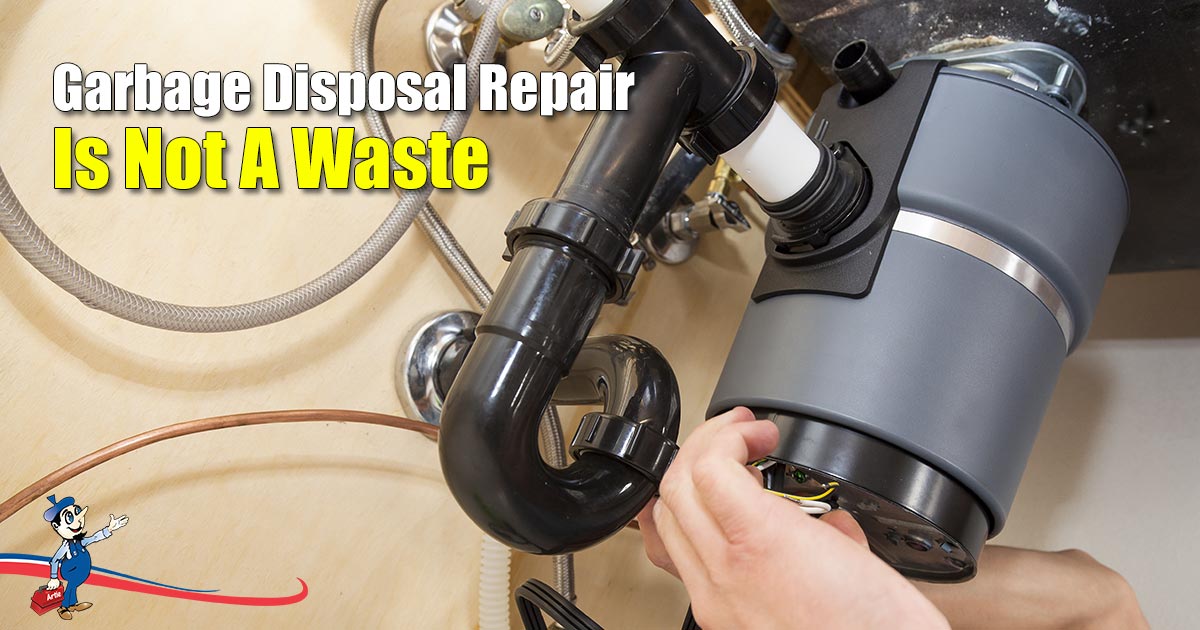 Reading Time:
2
minutes
Having a garbage disposal unit in your kitchen is essential – it is understandable why so many people choose to use this appliance as it offers homeowners convenience. However, having a faulty system can cause an unpleasant odor to develop in your kitchen and other areas of your home. Hiring a local licensed plumber to repair your garbage disposal is the only way that the 'stink in your sink can be gone in a blink'.
Causes of Garbage Disposal Problems
The breakdown of your garbage disposal can be due to a number of things ranging from improper use, worn parts, to installation issues. It is important to be careful of what you put inside your garbage disposal. You should avoid items such as egg shells, potato peels or any peels in general, as well as large bones or even items as small as coffee beans that might affect the performance of your appliance. It is also suggested to not overfill or put other items that are not food waste into your disposal system as this might lead to your sink clogging.
Another key aspect in avoiding damage to your disposal system is to always have a steady flow of cold water when throwing the waste items down it, this helps it function at its best capacity. De-greaser is also a good idea once in a while, just to help stop the build-up of grease in the garbage disposal.
Even if you are following these guidelines there are sometimes causes of your garbage disposal to break down that are out of your control, technical problems may occur with the system that you cannot predict or fix – these can include:
Incorrect or loose connection to the dishwasher
Worn or cracked parts of the garbage disposal
Electrical issues
Broken garbage disposal blades
Advantages of Garbage Disposal Repair
Having your garbage disposal up and running again is beneficial to both you and the environment. Some of these benefits are:
Less trash (convenience)
Kitchen odor is reduced
Time saved
Protection of the environment (fewer greenhouse gases emitted)
Less pressure on drainage pipes (improves the piping system of the sink)
Hygiene of sink and kitchen
Having your disposal system repaired by someone who is qualified and who understands 'the art' to plumbing is necessary as you can be assured of quality work. Even though a garbage disposal is not the most complex appliance in your kitchen, it still needs a professional plumber to repair it, otherwise, more damage can be caused which will result in you having to pay more than you bargained for.
At Art Plumbing, AC & Electric, we have licensed and professional plumbers in both the South Florida and Jacksonville areas who have experience in garbage disposal repair. Our plumbers will not only be able to diagnose the problem with your disposal system but will fix 'the stink from your sink'. Give us a call today at 904-299-7500 to schedule your repair.