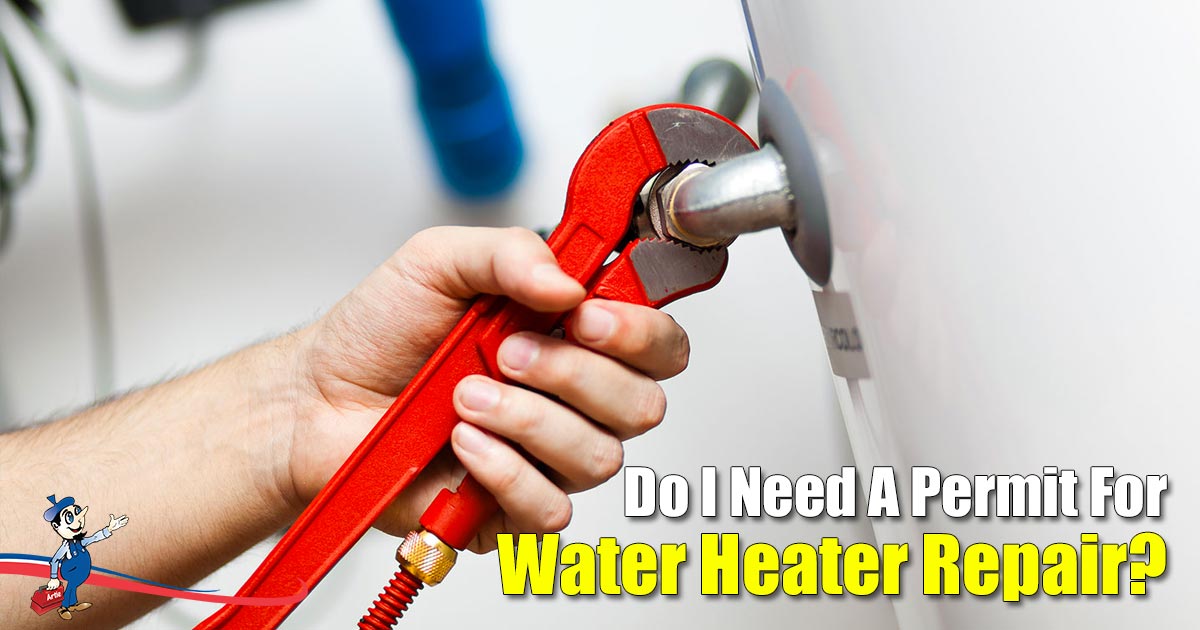 Reading Time:
2
minutes
When your water heater fails, it is usually classed as an emergency plumbing repair by homeowners – going without hot water is inconvenient, and if the heater is leaking this can lead to expensive water bills and water damaged property. Depending on the extent of the damage, and design of the water heater you may be required to pull a building permit.
When Don't I Need A Permit?
In Florida, if the damage to your the water heater has not compromised the effectiveness of the water heater, and repairs can be done without the need of removing or replacing the water heater, you are not required to pull a permit.
An example would be in a repair where the water heater is still functioning as normal, but the fittings that connect water lines to the water heater, and not the fittings on the water heater itself, require replacing. Another example would be where the wiring leading to your water heater has not been insulated correctly or has started to corrode, an electrician can repair wiring without the need of a permit.
When Do I Need A Permit?
In some situations, you will absolutely be required to pull a permit before any repair can proceed. The requirements for a permit are situations where the water heater must be replaced and can no longer be repaired.
Some examples of when water heaters must be replaced are when water heaters have "burst" and are leaking from the seams, if the built-in pressure relief valve has failed, the internal element has failed or the internals of the water heater have begun to corrode and is contaminating the water. In these cases, the water heater should be replaced and a permit pulled.
What Do I Do If My Water Heater Has Failed?
The first thing you will need to do is get a qualified plumber to inspect your water heater and assess what repair needs to be done. If you require a permit, your plumber should be registered to pull permits on your behalf, either in person or online.
If you prefer to apply for a permit on your own, you will be required to apply in person, or online at the Building Inspection Division of your local city. Once the permit has been pulled, it is valid for 180 days, after which you will be required to apply for a new permit.
Why Should I Get A Permit?
Performing any home improvement without the proper permits will eventually cost you more time and money than the amount you saved by skipping it. Should the authorities decide to flag your repairs, and find that they were not done under the correct permit, the State of Florida has the power to enforce the demolition or removal of the work, requiring you to redo the repairs under the correct permit.
You are also likely to face both fines and penalties. Should any damage occur to your property, and an investigation by your insurance is completed, your homeowner's policy may be void for non-compliant repairs and renovation.
If you need your water heater repaired or replaced, or if you have any other questions about renovations or home repair, our friendly staff will be more than happy to assist you. For all your residential AC, Plumbing, and Electrical repairs remember, Art Can Fix It!