Plumbing, Air Conditioning and Electrical Services in Coral Springs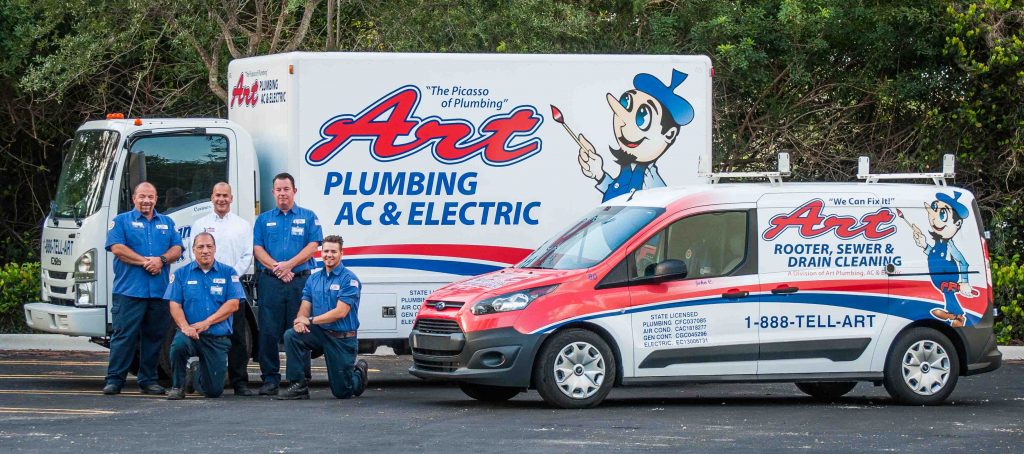 Art Plumbing, AC & Electric has been offering professional, high-quality service to Floridians since 1983. With over 35 years of excellence, our team focuses on solutions that are best for our customers.
We are proud to provide service throughout all of Coral Springs. With a bustling population of approximately 133,000 and a median age of 36, Coral Springs is growing with families. The population is projected to grow significantly over the next 25 years. With about 41,000 homes in the area, there is a strong demand for home services. A growing population requires increased service coverage. Coral Springs boasts a low unemployment rate and a strong business culture with many new office complexes in the construction-phase.
Coral Springs Plumbing
Art Plumbing, AC & Electric covers the greater Coral Springs area. Whether it's a water leak or a blockage, we can offer prompt, professional service to fix all of your emergency plumbing problems. We perform comprehensive plumbing inspections for residential and business requirements and we oversee pipeline and sewer repairs. We also specialize in flood protection systems.
We are water filtration experts and can conduct a comprehensive inspection of your water quality and offer you the best filtration solution. Our certified plumbing technicians are friendly and professional and we promise to bring you the best in residential and commercial plumbingservices.
Coral Springs AC Repair & Replacement
With average summer temperatures peaking just above 91°F, it's nice to have the peace of mind that Art Plumbing, AC & Electric can take care of all your AC needs.
We cover all of your AC tune-ups and maintenance needs so, in the event of an air conditioning break-down, you can count on us in the Coral Springs area. We supply new AC systems and also offer solutions for improving your indoor air quality.
If it's the environment that you're concerned about, energy-saving window films are one of our specialties. These films can help conserve your indoor air temperature. We also carry heat pumps which gives us the ability to monitor maximum heating and cooling efficiency. These valuable services are all available for the greater Coral Springs area.
Coral Springs Electrical Repairs & Installations
Art Plumbing, AC & Electric covers a full range of electrical services. We specialize in electrical safety systems and home generators. With 24 natural disasters occurring in the greater Coral Springs area to date, it's important to have a back-up generator to power up your home. Many of these natural disasters are linked to hurricanes that wreak havoc. Our Home Comfort Specialists do a full electrical safety evaluation of your house or business. Whether it is surge-protection, thermal imaging inspection, or the installation of an emergency back-up generator, we've got you covered.
Your Premier Plumbing, HVAC And Electrical Contractor
We are a trusted, full-service company that offers professional, compassionate, and reliable service in Coral Springs, Florida. Our workmanship comes with a 100% satisfaction guarantee. Our passionate team of technicians and Home Comfort Specialists bring a high level of expertise for all your plumbing, AC and electric needs. Make us your preferred choice in Coral Springs.