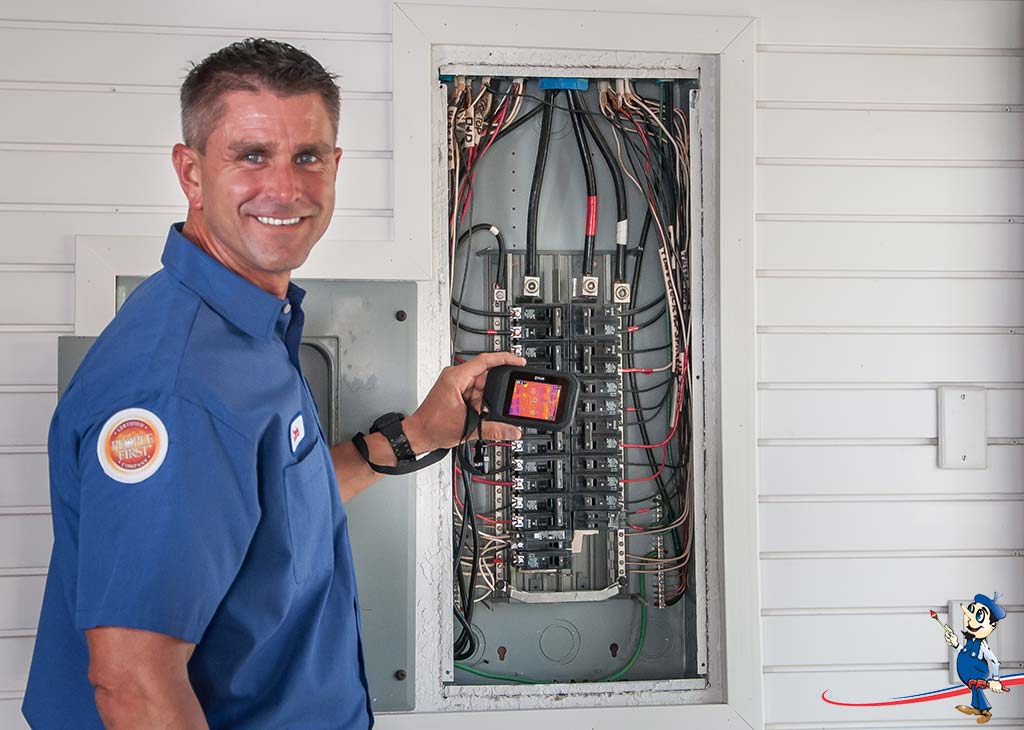 Computers, appliances, home entertainment systems, alarm systems, and cellphones – there are so many components of your home that hinge on functional electrical systems. Electrical dysfunction throws our lives in a disarray that is difficult to overcome. Although it may seem like a good idea to try quick fixes and home-DIY repairs, it ultimately costs more money, more time and more of your sanity. Here are some of the reasons why electrical repairs should be left to the professionals.
Exposed and Dangerous
If you or a loved one has been involved in renovations or building a new home, chances are they have come across exposed wires. Damaged, exposed wires are very dangerous and can cause electric shock or fires. Any professional electrician will tell you that it is imperative that wires are properly spliced and protected to ensure your safety; preferably by someone who can handle the repair without being a danger to themselves or others.
Outdated Outlets
If you live in an older home that was built in the 70's or 80's, there is a possibility that the outlets in your home could go dead through a "ground-fault interrupter". GFIs or GFCIs trip when it senses that something may overload the system; this creates a dead outlet and would need to be located and reset. Diagnosing this as the problem, locating the problem and then solving it, can be a tedious, difficult and dangerous task. It is preferable to let a professional reset the system and possibly install new electrical outlets for additional and safe power sources.
Knob and Tube Wiring
Some of the older homes that were built in the 1930's and earlier have a unique style of electrical system called, "knob and tube wiring". Unfortunately, this kind of system is not sufficient for today's basic electrical requirements of a typical family. The disproportion leads to damaged, overused, brittle wiring' prone to arcing and sparks. A professional will give you a plan moving forward.
Safe in a Surge
Another extremely useful install is that of whole home surge protection. This protects your appliances and computers from a surge in the electrical system, saving them from permanent electrical damage. Installing whole house surge protection is very difficult, and cannot guarantee the protection of your data and appliances if done incorrectly. This means that a professional electrician must install the system.
Licensed and Skilled
One of the most crucial steps to overcoming electrical problems is repair by licensed electricians. Licensed electricians are considered experts in their field. Guaranteed higher training, experience and regulation ensure quality service done in the most cost effective way. They are required to adhere to (and are therefore knowledgeable about) local and state building guides and housing regulations to give you the best consultation possible.
Hiring a professional like Art Plumbing, AC and Electric is an investment into your home's electrical system. Precision diagnostics, top-of-the-range service opportunities in rewiring, appliance and fan installation, complex lighting services, years of experience and guarantees of excellence proves that there is no better choice for your home's electrical repairs.