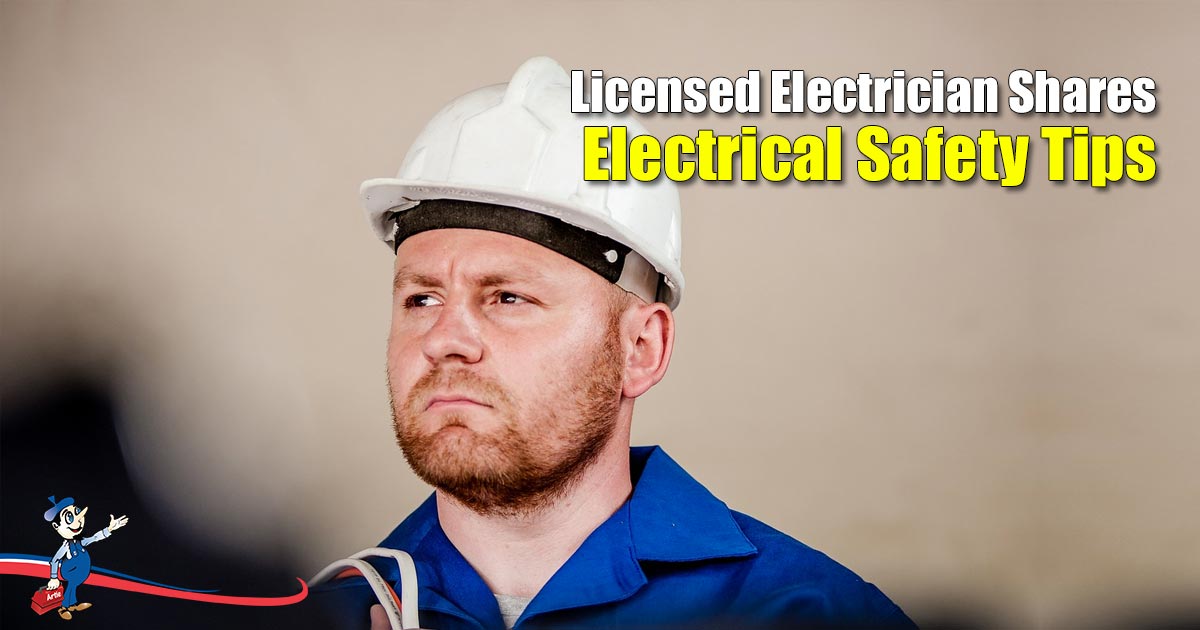 House fires happen all too frequently. And often times? They are easily prevented.
A large number of reported fires in homes are caused by some kind of electrical failure. Whether it's a mechanical failure or improper usage of an appliance, it's important to be aware of potential hazards by talking with a licensed electrician about electrical safety.
Electrical Outlets and Extension Cords
The majority of electrical fires are caused by faulty outlets, wires, and cables.
Over time, the wiring in electrical outlets can loosen and deteriorate, potentially causing a fire. If you have any sparking outlets, you should get them checked immediately by a professional. It's important to check any cords that run along your floor or wall to make sure they aren't frayed or damaged. If you see any exposed wires, it's best to call an electrician to avoid any electric shocks.
Extension cords are incredibly handy but make sure that you don't overload them. Overloading an extension cord compromises your safety. Just because your extension cord has six outlets, doesn't mean that you have to use them all.
It's also wise to use a surge protector when using extension cords to prevent any electrical damage.
Light Fixtures
Light bulbs and fixtures can be an electrical safety hazard. Lighting systems are typically designed for a particular wattage, so make sure that you insert the matching bulb for a particular fixture's recommended voltage. Installing a light bulb with a wattage that is too high is one of the leading causes of electrical fires.
Also, be sure to never place any cloth or paper on top of a lampshade. Light bulbs get very hot and that can cause a fire. Preventative lighting maintenance will go a long way in ensuring your family's safety.
Faulty Appliances
Appliances can cause house fires if left unchecked.
Appliance cords and switches, in particular, can pose great electrical safety hazards—especially in older appliances. If any of your appliance cords are looking frail, it's probably time to replace them.
Bad Wiring
Out-dated wiring is a common cause of electrical fires.
If your home is 20 years old or more, chances are that it may not have the correct wiring capacity to handle all of the electrical appliances that are in the average home. Overloading circuits is never a good idea, but there are safeguards called "breakers" that are triggered in the event of an overload. However, if your breakers have worn connectors, they won't trigger. So, it's best to get your breakers checked to make sure the electric in your home is up to safety code.
Portable Heaters
Portable heaters are a potential fire hazard when they are placed on flammable surfaces like couches, beds, rugs, clothing, and curtains. Make sure that you never place your heater close to any of these materials. Coil space heaters are particularly dangerous because of the amount of heat they emit.
Space heaters, like radiator heaters, are safer to use because they diffuse heat over the entire surface of the appliance, and not only to a concentrated coil.
Remember to turn off all heaters when you are sleeping to avoid any accidents.
By implementing these electrical safety tips, you can ensure the safety of your home and your family. When you hire a professional electrician from Art Plumbing, AC & Electric, you'll be putting your mind at ease and making sure that your home's electrical needs are taken care of and are in line with safety up-to-date regulations.