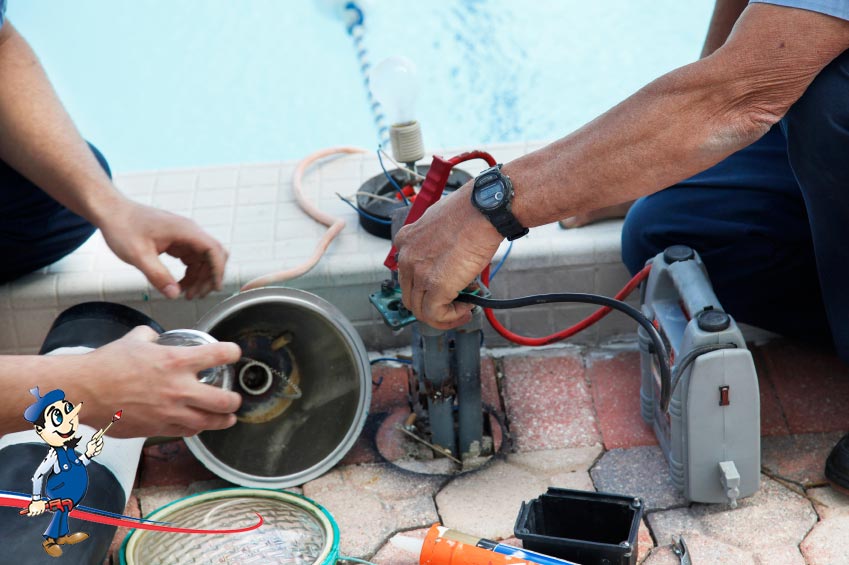 Reading Time:
2
minutes
It's not a surprise that electric appliances and features in our homes need repairs or replacement. But how do we know what features are necessary installations? Which need repair and which need replacement? Here's a comprehensive list of the various services companies offering residential electrical services can provide.
Dedicated Circuit Installation
A dedicated circuit has an independent circuit breaker in your electrical box and is separated from the other circuits running through the home. This circuit allows current heavy appliances to draw the amount of power they need without overloading the system. It is designed to be restricted to one appliance to grant sufficient protection to it as well as other appliances in the event of power disturbances. This means that choosing to install a dedicated circuit decreases the risk of blowing a fuse, tripping the circuit breaker or overheating the wire insulation causing damage that may increase the risk of electrical fires. Dedicated circuits can be installed for many different appliances but can only be installed by experienced electricians as incorrect wiring could damage appliances via overheating, which may result in a fire.
Whole House Surge Protection
Whole house surge protection refers to the installation of surge protective devices that are designed to shunt excess current away from your home, allowing only the amount of current it can handle. Many appliances and electrical devices like computers and hard drives are voltage-sensitive and could become damaged in the event of a surge, causing you to lose your data, settings or the device itself. Whole home surge protection also protects you and your family from electrical fires that may be started by electrical surges. Because they are installed into electrical service boxes, it is preferable to have a professional conduct the installation.
Electrical/GFCI Outlet Installation and Repair
A GFCI, or ground fault circuit interrupter, is a type of safety outlet that constantly monitors the amount of electricity flowing in the current. It's typically installed to help protect people from electric shock which can cause burns, nerve damage and, potentially fatal heart attacks. They may also, like fuses, protect against surge that could start electrical fires. If the GFCI detects any imbalance in the circuit, it trips the whole circuit in as fast as 1/30th of a second. Unfortunately, it is not uncommon for GFCI outlets to wear out quickly and they need regular replacement by electricians.
Pool and Hot Tub Wiring
This refers to the wiring for outdoor lighting, in-pool lighting, outdoor entertainment systems, jacuzzi jets or whirlpools. There are many regulations and code requirements in place to help protect homeowners as well as their family and friends so that you may enjoy these electrical wonders safely and without risk of electric shock. Clearance of overhead powerlines, proper GFCI outlets, disconnect switches – these are just some of the extra electrical components installed to ensure functionality as well as your safety in the pool or hot tub. Outdoor lighting is not only a beautiful accessory to your landscape, but is practical in that it reduces hiding spots for burglars on your property. Remember that with all these dangers, it is best to hire professional electrical contractors to ensure your safety, as well as the convenience of their familiarity with code requirements and building regulations.
At Art Plumbing, AC and Electric, you can be assured that good quality, appropriate service will be provided to your home. We offer all of the above residential electrical services at incredible pricing, with the guarantee of first-class service and quick call out times.