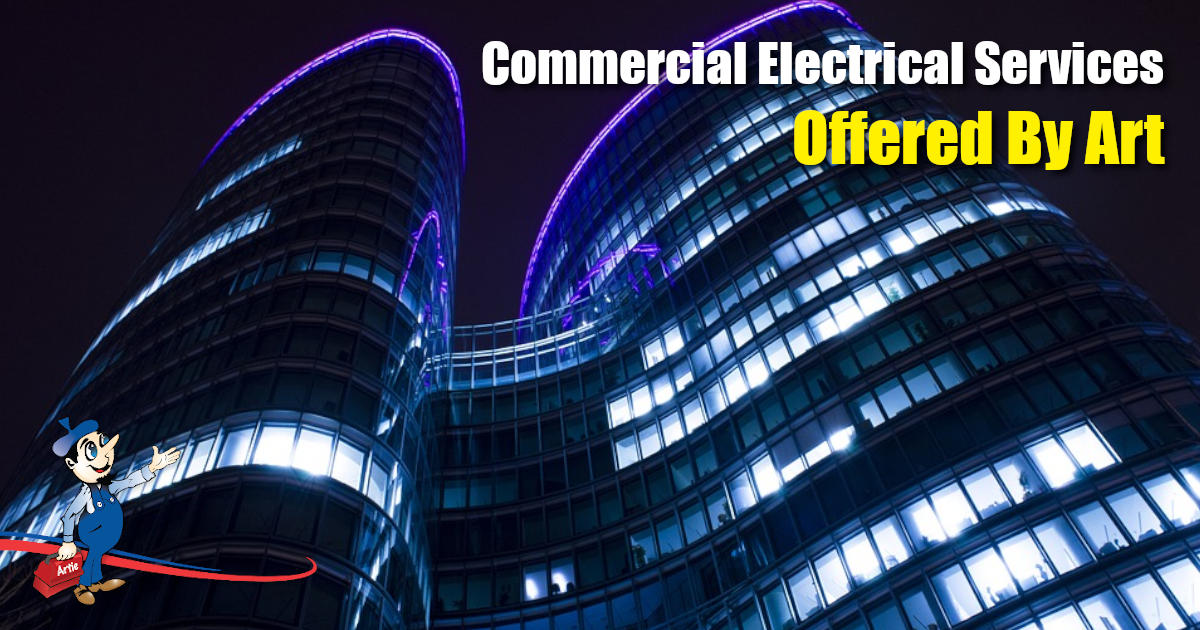 Most experienced electricians can confirm that there are very few things that surprise them; they've seen almost every electrical problem imaginable! This also means that they are familiar with the most common commercial electrical services every business owner should be aware of.
Electricity is essential for businesses to properly function and operate. This is why commercial property owners should be prepared for electrical maintenance at all times.
Below, we take a look at three types of commercial electrical services that business owners should have on their checklist.
Code Updates & Electrical Safety Systems
Taking care of a commercial property can get quite technical. In the end, all good things start with an electrical safety inspection as it gives commercial property owners and managers an opportunity to get the building up to code.
The National Electrical Code (NEC) clearly sets out the regulations that residential and commercial buildings must comply with. The NEC revises these regulations every three years, but local building authorities and individual states enforce and apply these guidelines.
What this means for commercial property owners is that they have to stay current with the developments in their state. The NEC's main focus is safety. Commercial property owners have to make sure that all electrical installations including the safety systems are done correctly. Doing so can decrease electrical hazards like fires and the efficiency of the system can save businesses money in the long run.
Lighting Installations & Repairs
Finding and maintaining the appropriate lighting for a commercial space should always be of high priority. Everything from exterior lighting and signs to indoor lighting and emergency lighting needs to be chosen with the utmost care.
Studies have shown that workspace lighting can directly impact employees' well-being, quality of work, and efficiency. When installing new light fixtures or repairing existing ones, there are a number of viable options available. These include Light-emitting diodes (LEDs) which are highly efficient and environmentally friendly as they use up to 75% less energy than normal incandescent lighting.
If your lights are flickering, delayed when turned on or making buzzing sounds, it could be time to replace or repair them.
HVAC Wiring & Controls
The hot and humid South Florida weather makes owning a good AC unit essential for any business. Customers entering your premises and employees spending all day at the office will both benefit from a well-ventilated space.
There is a wide variety of heating, ventilating and air-conditioning (HVAC) systems to choose from and each of them has particular installation and maintenance requirements.
A variable air volume (VAV) system is a good option for a commercial building as it creates comfortable temperatures by regulating airflow. They're smaller, more energy-efficient, flexible, and they allow for individual temperature control in a single building.
Your commercial AC will need a regular tune-up, irrespective of the system installed. Typical AC maintenance can include an assessment of the overall health of the unit, cleaning and checking of coils, replacement of filters (if necessary), recalibration of the thermostat, lubrication of moving parts, testing voltage and safety systems, and adjusting blower components. Your local professional electrician can advise on when it is necessary to replace your commercial HVAC unit.
Call Art Today!
Electrical commercial services include everything from repairs and installations to panel replacements and electrical demolitions. All businesses need to have an electrical company they can trust on call. No matter how big or small or field of services, Art Plumbing, AC & Electric's commercial services team is equipped to solve any problem. Contact us today at 1-800-475-1504! Our skilled technicians look forward to assisting you.