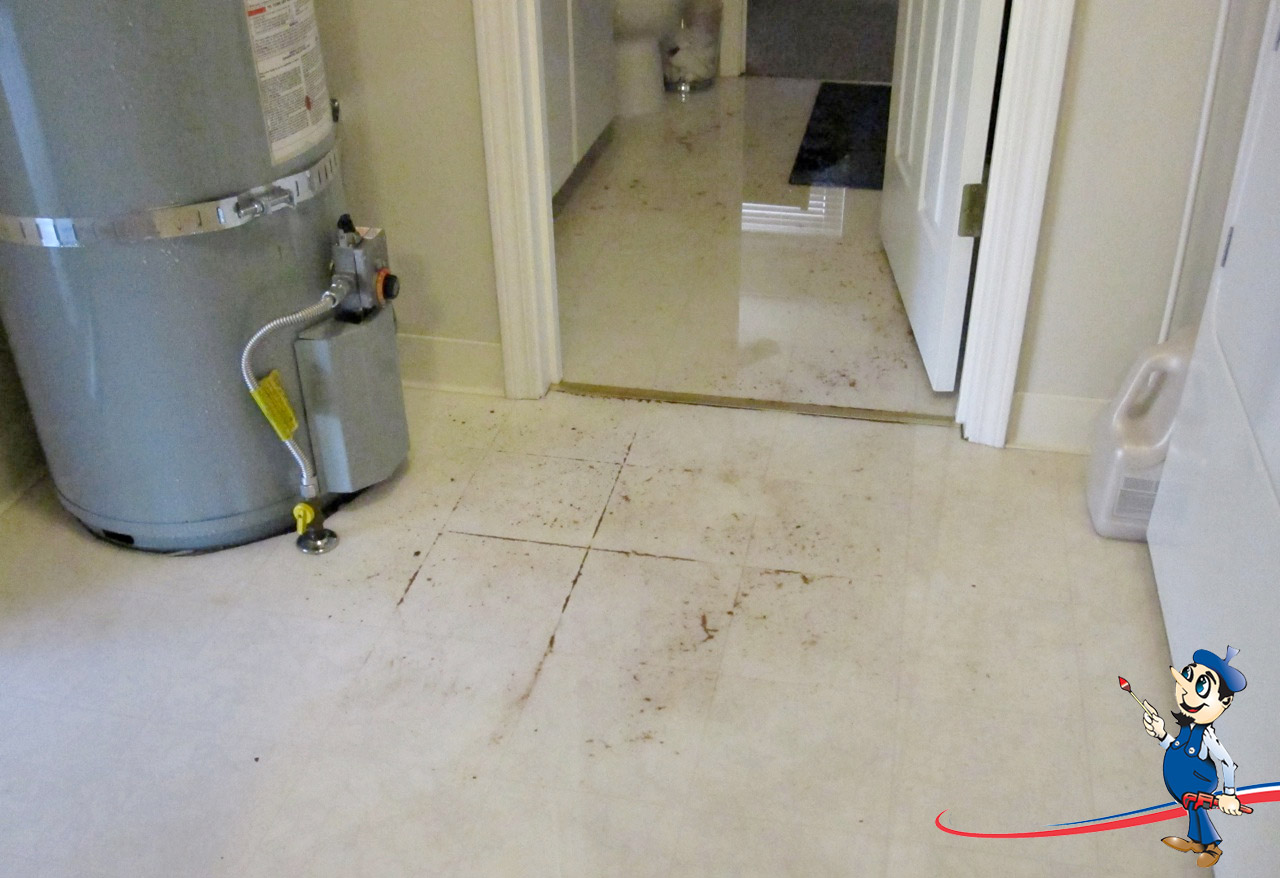 The key to preventing water damage anywhere in your house is sufficient plumbing maintenance. In your laundry room, the most common contributor to water-related plumbing damage is the washing machine. Conducting regular maintenance checks and detecting any problems right away are two of the best ways to save yourself time, money and further damage to the rest of your home.
With every cycle, your washing machine pulls in and discharges large volumes of water. Most washing machines are connected to hot and cold valves to regulate the temperature. When the washing machine is not in operation, pressure can build up in these hoses. In order to alleviate pressure, it's worth shutting off these valves when the machine is not in use to avoid any plumbing problems.
Warning signs of water damage to look out for include discoloration, warping or bubbling of floors and/or the walls in your laundry room. Should you spot any of these problems, immediate repair is recommended to prevent any further damage, as well as conducting a thorough search for where the leakage originated.
It's important to bear a few things in mind when it comes to your washing machine, in order to prevent a water-related problem.
Things to do:  
Check your washing machine water supply lines often, including the discharge line. This is the most common source of water damage in the laundry room. Should you spot any cracks, blisters, bubbles or loose connections, replace the line immediately.
Choose a braided stainless steel flex line over a rubber one, as rubber ones are known to burst if there is a large build up of pressure.
A washing machine has a number of mechanical and electrical components that can break down and lead to serious damage. In order to prevent this, it's worth investing in a flood-prevention device. This device's function is to automatically shut off water supplies and sound alarms should anything go wrong.
As a precautionary approach, stay around when doing laundry, in case the washing machine malfunctions and needs immediate attention. This will also allow you to minimize the spread of any damage as soon as possible.
In order to prevent kinking and damage, make sure there is a 3-4 inch gap between the wall and the washing machine.
When the washing machine is not in use, turn off the hot and cold valves. This relieves the constant pressure that the supply lines support when the valves are on which lessens the risk of a leak.
Some washing machines have a built-in drain filter. Remember to regularly clean it out to prevent the water from leaking onto the floor. The filter screens in the inlet valves can be cleaned too.
Water drainage solutions:
A floor drain is an important resource to have in your laundry room, in order to reduce the risk of flooding should a leak occur. In addition to this, a drain pan will trap water from leaks and direct the water to a floor drain. If you don't have a floor drain in your laundry room, the installation is easy, and is definitely worth having in order to prevent flooding.
If your washing machine drains into a laundry sink, make sure that that the sink is unblocked and empty before started a load. Make sure that nothing can block the drain and cause flooding. Check supply lines and shut-off valves for the sink and pay attention to any signs of water damage.
If you would like your plumbing system serviced or repaired please contact the professionals at Art Plumbing, AC & Electric – we are available 7 days a week to help with all your plumbing needs.