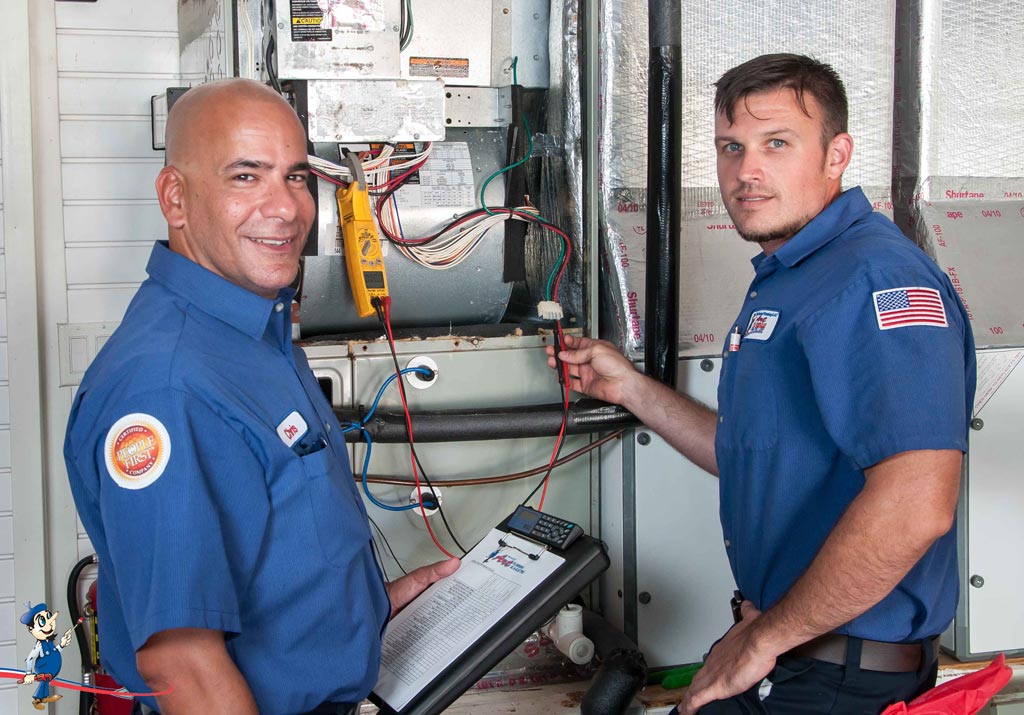 Reading Time:
2
minutes
Are you the type of person who shakes their head at the thought of using a professional for your AC maintenance needs? Think again! While the internet is flooded with DIY kits and our televisions are filled with DIY shows, when all is said and done, it's best to leave your HVAC system in the hands of the professionals and not your own. And while we know that there is a certain sense of satisfaction that comes from successfully fixing something around the house yourself, one of the biggest mistakes homeowners make is trying to fix and check their AC systems themselves. It can end up being more expensive for you in the long-run and, unless you're a trained professional, odds are you may not know precisely what you need to look out for. Here's why you should leave HVAC maintenance to the professionals:
Using An AC Maintenance Professional Can Save You Time

No one wants to spend their Saturday afternoon fighting with or trying to decipher their air-conditioning system in the sweltering South Florida heat. Getting hold of a professional will see someone come out to your home with all the correct equipment and all the industry know-how, which means that you don't have to go and fetch anything or fret about having the right part. A professional will get the job done in no time, while you go about your day, ticking the items off your to-do List that only you can do.

Using An AC Maintenance Professional Is Safer For You

Air Conditioning systems are deceptive in how simple and user-friendly they are. They may be able to turn on and off at the click of the button, but that by no means translates to their maintenance being an easy job, or a safe one, to complete on your own without the correct tools or the knowledge. This task still involves wiring and electricity along with heavy, large machinery and tools that can be dangerous if put in unqualified hands. A professional will have all the necessary safety precautions and gear in place to ensure that nothing can go wrong.

Using An AC Maintenance Professional Is More Affordable In The Long-Run

The sooner you find a problem, the sooner it can be fixed, preventing follow-up problems from occurring. The most common issue that comes up with systems that have been subject to a DIY job is that the signs were there long before, but the owner didn't know how to recognize them. By making use of an industry expert, you're making sure that you're getting the problem fixed, first time around, and have the bonus of the professional having all the parts needed on hand.

Using An AC Maintenance Professional Means A Job Well Done

Professionals do the job day in and day out. Chances are, you'll be getting an industry pro who has seen more AC systems and done more AC problems than you've owned AC systems in your life. In short, professionals ensure that quality service is guaranteed.
Art Plumbing, AC & Electric, based in Coral Springs, offers a wide range of services to businesses and homes across the greater South Florida, Tri-County area. Consumers can rest assured that our team of industry professionals, equipped with years of experience and knowledge, should be their first port of call when it comes to finding professional, timely, and friendly advice and solutions.