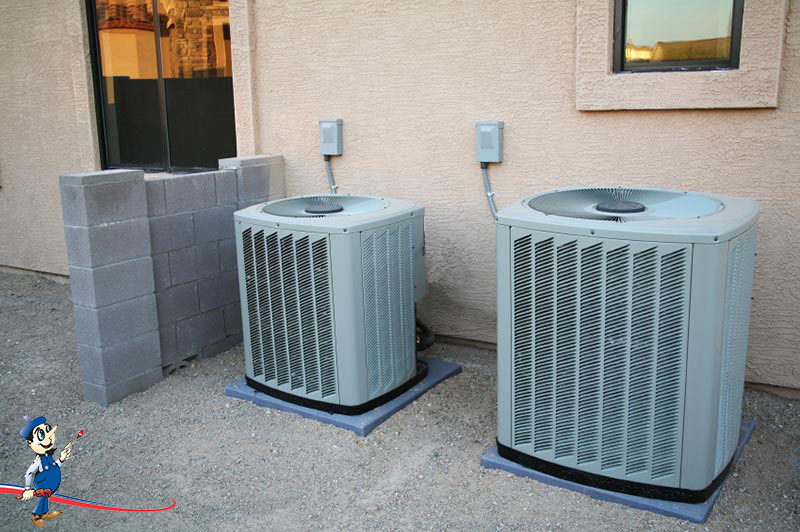 As time goes by, the environment is becoming significantly more polluted and people are trying even harder to keep it green. While overusing air conditioners can have a negative impact on the environment, it's impossible to live in Florida without air conditioning. You can however make the switch to eco friendly air conditioning which will help you lower your carbon footprint while enjoying the comforts of refreshingly cool air.
Slowly but surely manufacturers are phasing out outdated HVAC and air conditioning systems in order to ensure that their products are in line with governmental regulations that were put in place to protect the environment. While older units may have made use of environmentally unfriendly refrigerants, newer models are slowly becoming greener.
Tips to Reduce Your Carbon Footprint
Your AC Must Fit

So size does matter when it comes to your AC unit. If your unit is too small, it won't be able to perform efficiently. This means it'll draw more energy, run for longer and waste electricity in order to keep your room cool. When purchasing an AC unit, make sure that it will be able to cool down the entire area without drawing excess energy.

Check Your Thermostat

There are a range of thermostats available on the market, a programmable thermostat will allow you to switch your AC unit off when you're not home, and are at work or out, and ensure that your AC is up and running when you get home. This saves you so much money as you're not wasting electricity during the hours you aren't home and it lessens your overall carbon footprint.

Maintenance is Your Friend

Regular maintenance on your HVAC system is actually a blessing in disguise. You may feel that you're spending unnecessary money, but maintenance ensures the longevity of your system and ensures that your system is always performing at optimal levels. By doing something as simple as changing your air filter every few months, you're saving money on your monthly utility bills. A system that is clogged with debris will need to run for longer. This does not only cause wear and tear, but it can also increase your utility bill as your unit runs for longer periods of time.

Time to Say Goodbye

Old faithful may have been there for you, through the good and the bad times, but it may be time to let go of your old AC unit. If your unit is more than 10 years old, there's a good chance it may not be as environmentally friendly as you hoped. By upgrading to a newer unit, you will benefit from the newer more environmentally friendly AC units because it will save you money on your utility bill. As an added bonus, you may even be eligible for a once off rebate given to you by your state. You may end up being rewarded for going green.
While going green might not be for everyone, there are things you can do to do your part for our planet. If you have any questions about your AC unit or are torn between HVAC repair or replacement, don't hesitate to contact the team at Art Plumbing, AC & Electric.