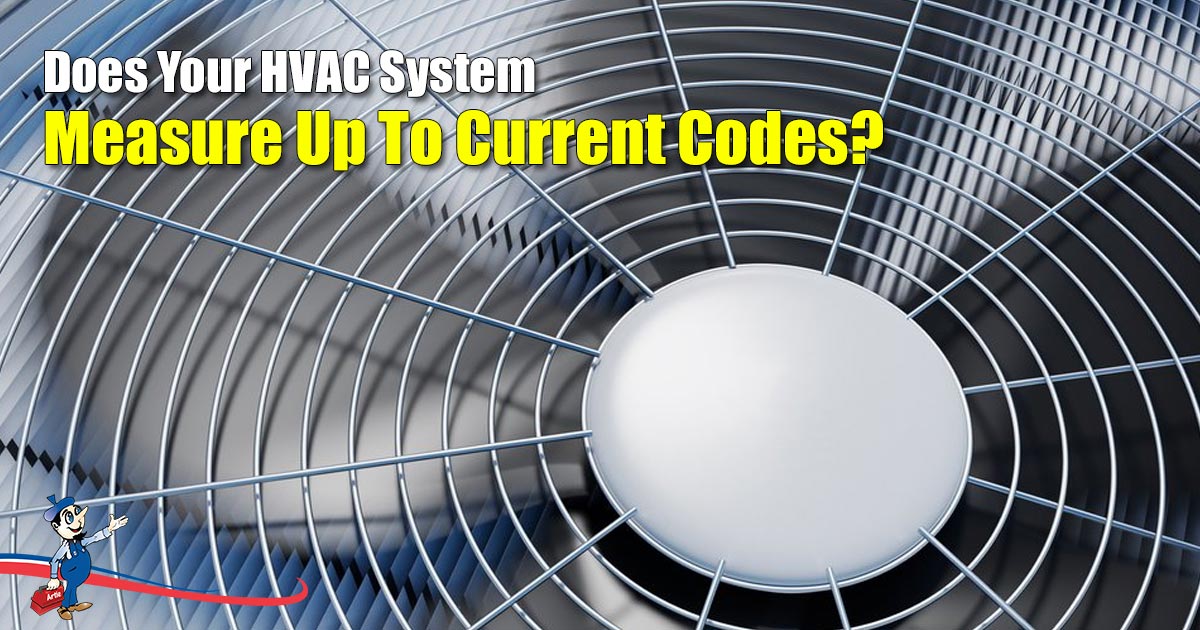 Whether you are having a new HVAC system installed, or replacing existing components, you want to be sure you are asking the right questions and following the rules set by the current Energy Code. The Energy Code is in place not only to optimize the functioning of your HVAC equipment but also to prevent any big problems from popping up later on.
The Size Of Your AC
The size of your AC needs to be matched to the size and conditions of your home since different conditions will affect your home's energy "load." It is one of a few common AC misconceptions that bigger is better because bigger is not always efficient.
Before installation, your technician will look at the amount of insulation installed in your walls and ceiling, the size of the building, the number of windows, and the efficiency and direction that the windows face. All these factors determine what size AC you need to optimize its efficiency.
Location of HVAC Equipment in Your Home
When heating and cooling equipment and appliances are installed, they need to be located where they are accessible when in need of maintenance or repairs. A qualified technician from Art Plumbing, AC & Electric will know what components are allowed to be concealed (like ducts and piping) and what components need to be placed near certain building constructions and other pieces of equipment.
Your Indoor Air Handler and Outdoor Condenser or Evaporator Need to Match
The parts for both AC and heat pumps are designed to operate at a specific pressure during different conditions, whether blazing hot or slightly chilly, using a fluid known as "refrigerant." This doesn't limit you to needing the same manufacturer for each and every part, but the design conditions for your indoor unit must be the same as for your outdoor unit in order for them to work properly.
Energy Code Requirements for Replacement of HVAC Equipment
Total Replacement

The sizing of the replacement HVAC equipment needs to be calculated by a qualified air conditioning contractor or a licensed Florida professional engineer. They will get these calculations by using information from HVAC manufacturers themselves, or by using code-approved software.

If the system that is being replaced was installed on buildings under the 1993 Energy Code or later, then the sizing for the new system will be the same as before. This is only true if the building hasn't been changed in any way since the original installation though – so if your home has had an extension, or you added new windows to a couple of rooms, your technician will need to recalculate the required size of your HVAC unit.

Partial Replacement

Partial replacement is when the unit being replaced is a functional unit itself, such as a condenser. Replacing a portion of HVAC equipment is a bigger job than a repair, but doesn't count as a full replacement.

The Energy Code requires matched systems, and it needs them to be verified via several methods. This includes a letter from either the manufacturer or a registered Florida professional engineer.

The units in a matched system do not need to be from the same manufacturer, and the ducts and wiring don't necessarily need to be replaced.
Inspections During a Total Replacement
The inspections that are done during a total replacement of HVAC units do not need to be tested but can be done by observation by a trained contractor. These technicians will confirm that the equipment meets the minimum energy efficiencies, and they will also ensure that any accessible joints are inspected and properly sealed.
At the end of the day, the Energy Code has a bunch of fancy words leading to one main instruction – leave it to the professionals. Licensed technicians, like those at Art Plumbing, AC & Electric, are trained to know the code inside and out. They will ensure that your HVAC systems all measure up to the current code so that you don't have to worry about them.