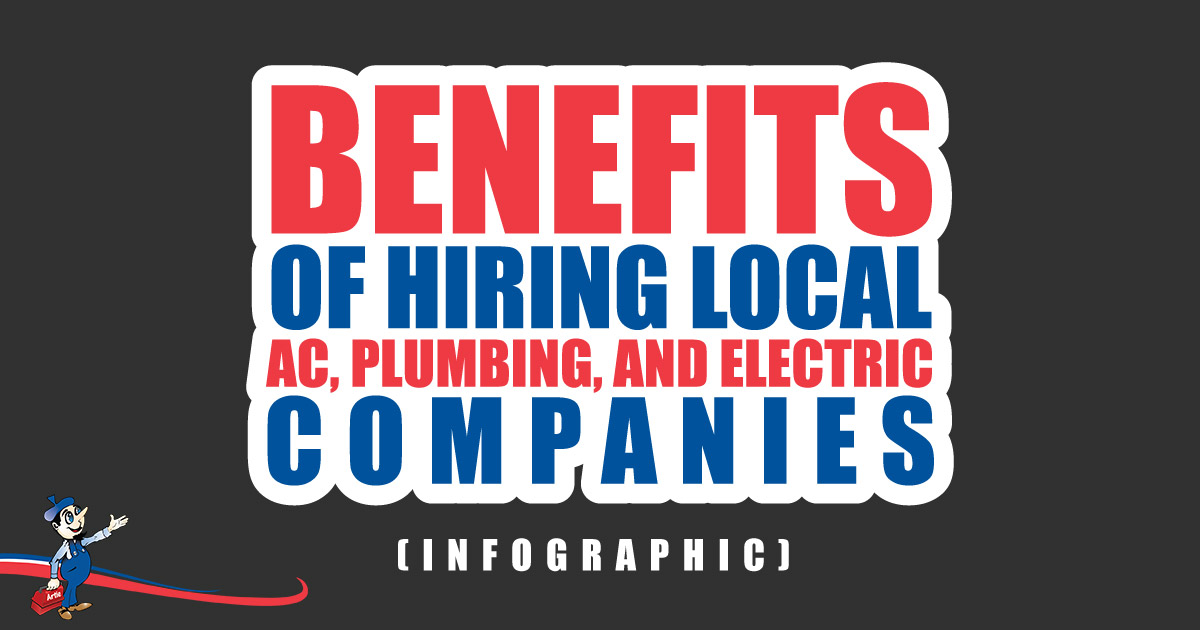 Reading Time:
3
minutes
There are plenty of AC companies for homeowners to choose from, and deciding which company will provide the best air conditioning services can be difficult. It's become even more difficult for family operated businesses to keep going when larger companies move into the area. Homeowners often confuse big names with quality however sometimes that is not the case. Family run businesses can offer unique services that no corporation can ever hope to match.
How is a Family-Run Company Better than a Corporation?
Family businesses are often able to add a special personalized touch when dealing with potential customers. Depending on how long the business has been in the area, there are also strong ties to the community as well. Art Plumbing, AC & Electric has helped the South Florida community with their AC needs since 1983. That is the kind of trust that can't be built overnight.
The Benefits of Hiring Local, Family Businesses
Hiring local family run businesses can offer you a variety of benefits that corporations just can't.
Personal Attention from Technicians

There's something unique about calling a company for a regular AC maintenance check-up and having the employees recognize who you are and what your needs are. With larger corporations you become nothing more than a number. With companies such as Art Plumbing, AC & Electric, we're here to offer you the care that you need.

Excellent Customer Service

An amazing thing about hiring small companies is the fact that customer service is service based. How often do you sit on the line listening to music when dealing with a larger company? Family run businesses don't have the luxury of keeping customers on hold for hours on end.

Greater Accessibility to Those in Charge

Smaller companies are also more likely to give you direct access to the boss should anything go wrong.

Excellent Parts

The best part about a family run AC business is that you get to choose the parts that you want. This means the parts are exactly what you need and within your budget. You're not getting the stock standard parts bought in bulk to be sold in bulk by a corporation. These bulk buy parts often break relatively quickly, so that consumers like you will be forced to buy another part sooner rather than later.

AC Technicians receive continued education

While licensing for HVAC technicians is mandatory, small businesses tend to go above and beyond and offer their technicians continued education through training seminars. Due to the size of family run businesses, each technician's skill is constantly put to the test daily.
The overall quality of service that you'll receive regarding any air conditioning repair or replacement from a smaller company will far outshine any attempts from a large corporation. Using the services of a company that has a rich history of quality air conditioning service to thousands of people since 1983 only adds to the legacy of excellence.
Remember that local companies are more than willing to work with you, instead of against you. Companies such as Art Plumbing, AC & Electric are willing to provide insight and suggestions for all your AC needs and will discuss the options available to you.
Click on the infographic below to download the high res version
Copy and paste the code below to embed this infographic onto your website: