Fort Lauderdale Plumber & Air Conditioning Company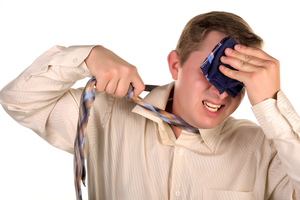 Having problems with your plumbing or air conditioning in Fort Lauderdale, FL? Don't sweat it! Call Art Plumbing & Air Conditioning, the licensed and reliable Fort Lauderdale plumber, heating and air conditioning contractor residents and businesses throughout the area trust for prompt service! Our company is a full service plumbing, heating and air conditioning service provider, meaning our expertly trained Fort Lauderdale plumbers and HVAC technicians can take care of all your comfort needs. From unclogging blocked drains to repairing malfunctioning air conditioners, our team is always here to help you out!
If you own a business or residential property in Fort Lauderdale, FL, call our local and family owned Fort Lauderdale plumber, heating and air conditioning service company at — to learn omre about the services and products our company provides in Fort Lauderdale, FL and the surrounding areas.
Fort Lauderdale Plumbing
One of the most common plumbing service requests we get here at Art Plumbing & Air Conditioning is related to clogged drains. One of the greatest concerns for any homeowner in Fort Lauderdale, FL is that their drainage and sewer system will stop working – which can lead to a terrible mess if not fixed by a professional soon! If you are having problems with your sewer line or slow and clogged drains, call our Fort Lauderdale plumbing service specialists to schedule for drain cleaning or sewer line repairs. We'll have your drainage system flowing smoothly again and save you from the headache and mess caused by this type of plumbing problem!
Fort Lauderdale Air Conditioning Repairs
Let's face it. Fort Lauderdale is a beautiful place to live, but it can get pretty hot here! We rely on our air conditioning systems most of the year to keep us comfortable when indoors. But all that frequent use can and will lead to eventual system malfunctions, especially if you don't investment in routine AC service and maintenance for your cooling system. Do you have a plan for when your air conditioner stops working? Many homeowners and businesses call our Fort Lauderdale air conditioning repairs experts whenever they have AC service requests. We have a great reputation for performing air conditioning services in Fort Lauderdale. Couple that with our exceptional customer service, on-time appointments, and 100% satisfaction guarantee, and we're sure you'll be happy you chose Art Plumbing & Air Conditioning as your AC service company in your time of need!
Fort Lauderdale Heating Repairs
Whether your hot water heater is no longer working as it should, or your just turned on your boiler for the first time this season, only to be unimpressed with the heating results, Art Plumbing & Air Conditioning can take care of your needed Fort Lauderdale heating repairs. Just give us a call, we'll take care of the rest!
Art Plumbing & Air Conditioning is rated: 5 / 5
based on these 3 happy customer reviews
---
Stephen did a great job. He put in an incredible amount of time in a hot attic and would not leave until he knew both units were working fine. He cleaned up the work site and would not enter the house without shoe booties! I would recommend him highly.




---



Steve G. was on time, professional, and able to correct a huge drain problem that another company could not. Thanks to all who were involved to fix this mess, including Dave. Will definitely recommend and use Art Plumbing & Air Conditioning for future needs!




---



I wanted to write to you and your company to express my gratitude and thanks for the successful completion of a very difficult and tedious job! When I was advised to hire Don, to come to my home with a camera to view the inside of my pipes and to see the status of all of the plumbing in and under my home, I was happy that a diagnostic tool was available to help identify any vulnerable areas that may have been invaded by rodents. In about 30 minutes one morning the scope of my problem was diagnosed! After 11 years of pursuing many different forms of extermination, my source of my problem was actually due to deteriorated sewers both under my house and in the connections to the street. I was both relieved and fearful. Relieved that after many "experts" tried to identify my problem, that a logical and proven explanation had been found. Fearful because I was not sure how the problem could be resolved. Many questions surfaced in my mind. As the first foreman arrived on my property, my confidence immediately grew. His name was John and he proved to be the most invaluable asset of Art's Plumbing and Air Conditioning. I trusted John implicitly. He kept me informed every step of the way of what he and his crew would be doing — there were no surprises and no unfulfilled expectations. Each day a new game plan was discussed and then tackled. The hours, days and weeks went by fast as I watched a very difficult job become managed and successfully resolved in the best possible way with little or no disturbance to me, my pets or my day to day life. I highly recommend Art's Plumbing and Air Conditioning. Throughout my project, nine different men showed up always with a good attitude and always willing to get the job done. Each man performed his job admirably. I salute my "dream team" and I thank them for bringing my home back to the beautiful home that it once was!




---



We Cover the Following Fort Lauderdale Zip Codes:
33301 | 33302 | 33303 | 33304 | 33305 | 33306 | 33307 | 33308 | 33309 | 33310 | 33311 | 33312 | 33313 | 33314 | 33315 | 33316 | 33317 | 33318 | 33319 | 33320 | 33321 | 33322 | 33323 | 33324 | 33325 | 33326 | 33327 | 33328 | 33329 | 33330 | 33331 | 33332 | 33334 | 33335 | 33336 | 33337 | 33338 | 33339 | 33340 | 33345 | 33346 | 33348 | 33349 | 33351 | 33355 | 33359 | 33388 | 33394
Recent Articles about Fort Lauderdale Plumbing & Air Conditioning:
If you are looking for a professional Fort Lauderdale plumber, air conditioning or heating repairs contractor then please call Art Plumbing & Air Conditioning at 954-752-1282 or complete our online request form.